Rugby Cats Continue League Domination
835 total views
The rain finally stopped just in time on Wednesday Week 7 for Lancaster Men's 1sts' biggest game of the season so far against UCLAN, a fierce rivalry matched only by York.
Lancaster took a hit early on with a penalty from UCLAN in the 5th minute, kicked over to give them a three point lead. UCLAN struggled however, to break Lancaster's strong defence and the score remained the same despite them having a scrum in the home team's 22 just eight minutes in. The away team grew frustrated in defence, lapsing in concentration and making more than a few high tackles.
The only event of the following few minutes was the replacement of two injured Lancaster players, second rower David Ainslie and inside centre Will Mackereth.  The weather was doing neither team any favours, with many a knock on causing a scrum for the opposition. An opportunity arised in the 30th minute when UCLAN's dipping of the scrum led to a penalty to Lancaster, but was defended well by their strong line who drove Lancaster's attack into the touch.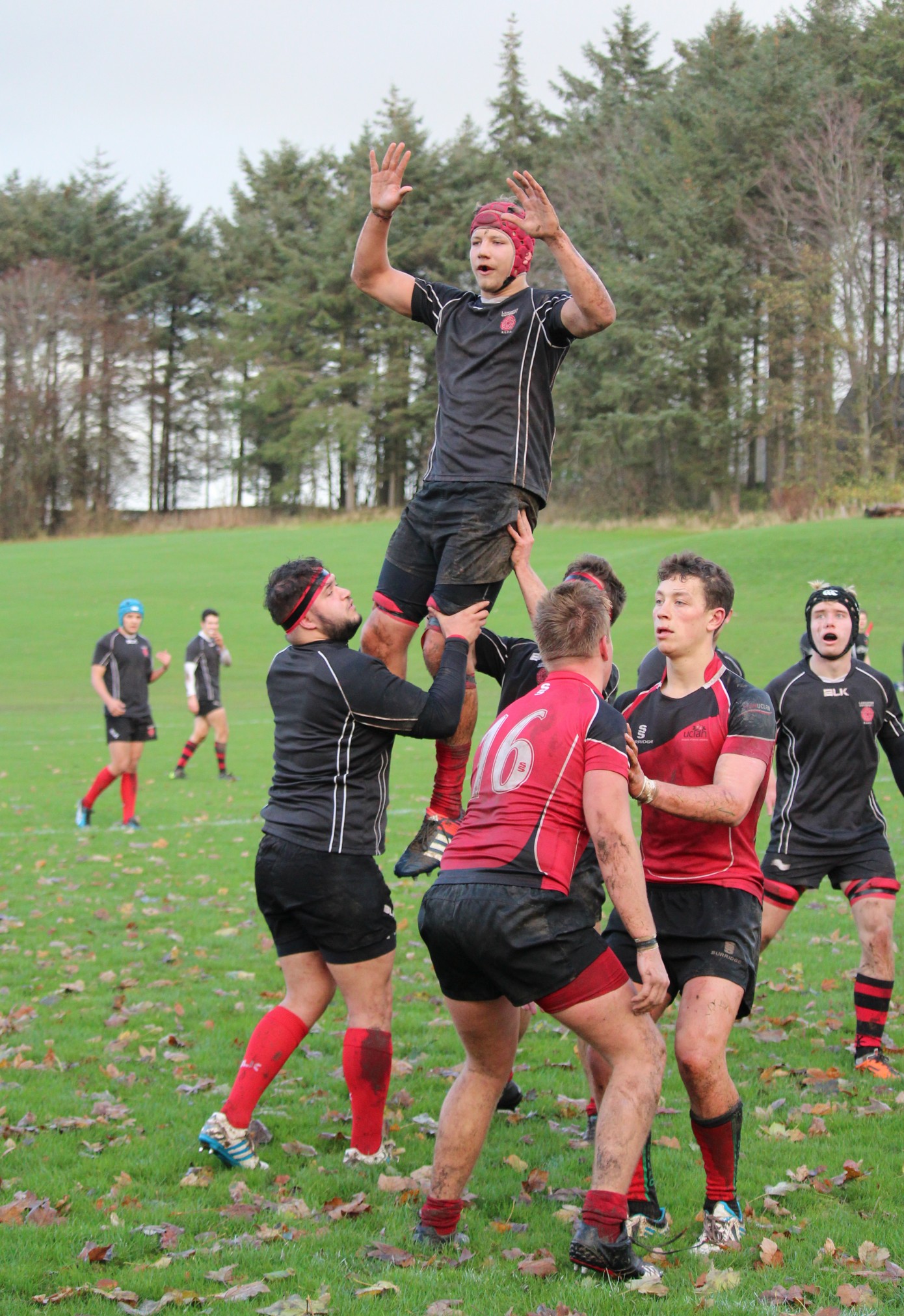 Lancaster's bounceback came late in the first half with a successful lineout leading to a powerful maul. The forwards showed massive strength here, driving UCLAN back for Taylor Matthews to finish the job in the 33rd minute, the first try of the game. Spurred on by this attack, Uclan came back powerfully, if a little messily, and scored their first try in the right corner from sheer persistence in the 36th minute. The half time score sat at 8-5 to Uclan.
With the rain coming in, the second half started strong for Lancaster, with great running breaking UCLAN's defensive line over and over again, leading to a try from a scrum in the 50th minute.  UCLAN's defence was becoming too excitable by now, and with multiple offsides by the visitors, the referee was forced to send the offender to the sin bin, dropping the away team down to 14 men.
Lancaster secured their third try in the 53rd minute from their third scrum in the corner, this time by prop George Furness. The Lancaster offensive continued soon after with some smart handling by the backs, finished off with winger Bari Allali firing down the line in the 56th minute to secure five more points for the home side. The resulting conversion, a successful shot, was a credit to the kicker given the challenging wind.
Despite UCLAN keeping keen pressure on Lancaster, the home side stayed strong, Sam Ackers providing a great deal of the big hits. The conversion remained the last points scored in the game, leaving the final score at 22 – 8 to Lancaster.