Fashion Stars to Look Out For in 2016
865 total views
For the past couple of years, models have been dominating the scene and becoming the break out stars of the fashion industry. With Cara Delevigne, Karlie Kloss and Jourdan Dunn the stars of 2014, Kendall Jenner, Gigi Hadid and Suki Waterhouse definitely rose to fame in 2015. So who should you be watching out for in 2016?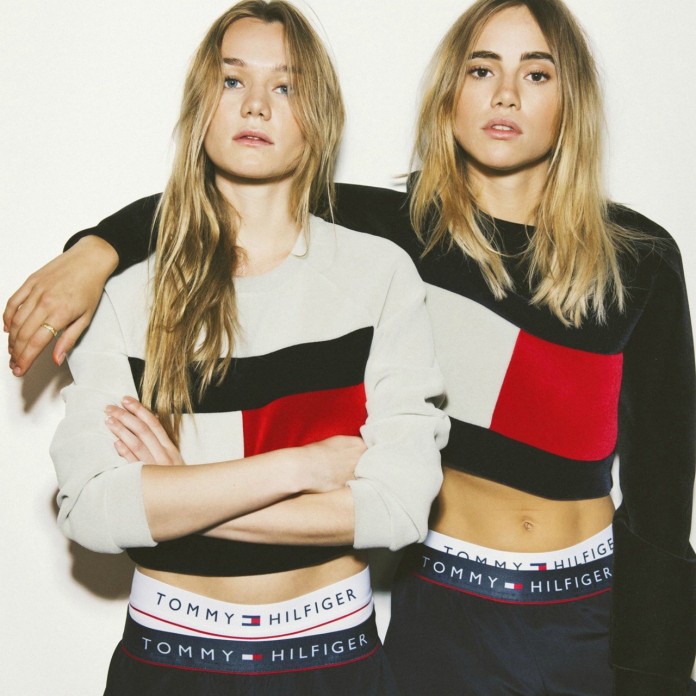 Immy Waterhouse
Immy Waterhouse, 21, is the younger sister of Suki; born in Hammersmith, London. She is one model to watch, despite the fact that she has barely been modelling for a year. That hasn't stopped her booking a brand campaign gig with Tommy Hilfiger though.
Lily-Rose Depp
Lily-Rose, 16, is the daughter of Johnny Depp and Vanessa Paradis. Already Lily-Rose seems to be following in her mother's footsteps, as she stars in a campaign for Chanel's Pearl eyewear collection and has been signed up as the new face of Chanel eyewear. Paradis has been modelling for the brand since 1991 and the pair both modelled in Chanel's casino-themed runway show at the Grand Palais in Paris earlier this month.
Bella Hadid
Bella Hadid has proved that she is as high demand a model as her sister Gigi, who was undeniably the standout model of 2015. During New York Fashion week last September, Bella covered the catwalks and looked perfect in bubblegum pink leather skirts, embroidered bomber jackets, blouses with frilled collars and fur-trimmed heels.
Lottie Moss
Lottie Moss, 17, is Kate Moss's half sister. Lottie proved her worth as a fledgling model as she made her runway debut at Paris Fashion Week in March 2015. She walked in Sonia Rykiel's show and has starred in countless glossy campaigns since. It has to be said that modelling is clearly a genetic trait.
Ruth Bell
Family connections aside, Ruth Bell, 19, is a Kentish beauty with her blonde buzz cut and delicate, elfin features. She has a pretty edgy look and is the twin sister of May Bell. Together, they were the face of Topshop's 'Summer of Love' campaign. Bell is now the face of label Saint Laurent's Cruise 2016 campaign.
Stella Maxwell
Stella Maxwell is a British model, and a daughter of a diplomat. She has walked for Tommy Hilfiger, Alexander McQueen and Moschino. She is most recognised for her role as a Victoria's Secret Angel as well as being the ex-girlfriend of Miley Cyrus. She has also done editorials for Vogue UK, Vogue Italia, Elle and Glamour, and it is these credentials that I predict will see her out of the gossip columns and onto the fashion pages.
Hailey Baldwin
Hailey Baldwin, 19, is the daughter of American actor Stephen Baldwin. She is another top model to look out for in 2016 as she has done some modelling campaigns for Tommy Hilfiger, Philipp Plein, Ralph Lauren, Top Shop, and French Connection. Her new boyfriend Justin Beiber is sure to give her career a boost that can't hurt, just look at Selena Gomez.
Greta Varlese
Greta Varlese has walked for Chanel, Prada and Valentino. She has been confirmed as the new face of Prada and the model is starring alongside modelling veterans Candice Swanepoel and Lara Stone in the Givenchy SS16 campaign. She currently has 24,600 followers on Instagram.
Estelle Chen
Estelle Chen, 17, was the only Asian face of Dior Haute Couture 2015/2016 in Paris. Having walked for Dior, Miu Miu, Louis Vuitton, Kenzo, and Chloé and with 19,800 followers on Instagram, the fashion world is sure to keep breaking boundaries and embrace this Asian beauty.
Pooja Mor
Pooja Mor, a model of Indian decent, quit her job as an IT Engineer to become a model. She is one of this season's breakout stars after making her major catwalk debut at Louis Vuitton Cruise 2016 in Palm Springs. Her SS16 highlights included Givenchy, Alexander McQueen, Stella McCartney and Dolce & Gabbana.