Club Column: Snow Sports
840 total views
Each fortnight, SCAN brings you an exclusive inside peek at one of our fantastic sports clubs. Read about what they get up to, and get the latest on how they are representing Lancaster in competitive sport around the country. This issue, SCAN interviewed some of the Snow Sports exec to hear about their impressive range of social events and competitive success.
Lancaster University's Snow Sports (LUSS) is a little different from most of our sports clubs. Snow seems pretty hard to come by around here, other than that pathetic dusting on Saturday Week 2. Nevertheless, Snow Sports remains enormously popular, with a thriving social scene to make up for the lack of snow. They are a tight knit group, and proudly claim that every member of the club becomes a close friend, and not just a society friend.
The competitive side of the club consists of ski and snowboard race teams, who train on Rossendale dry ski slope, about 45 minutes away. Social Sec, George Hall claims that 'races and training sessions are more of a laugh than anything'. However, the team has experienced increasing success, with last year being the most successful yet. Both ski and snowboard teams progressed to the national finals, with the skiers finishing a very commendable 24th, and the boarders impressively finishing in the top 16. Vice President, Adam Lee won the club their first BUCS points thanks to an outstanding performance at the British University Dryslope Champs (BUDS). He finished second in the slalom event, and bagged himself the LUSU Colours award as a result.
So far this year, the skiers have progressed to the British University Indoor Snowsports Championships (BUISC) national finals, beating massive universities like Birmingham and Manchester, as well as managing to guarantee progression to the League Finals with one round remaining. The boarders came 7th at BUDS and incredibly managed to win the first Kings League round. The club have high hopes that this year is set to exceed the success of last year, and they've still got two terms to go.
At Roses, the teams seem to be frustratingly even, somehow managing to draw with York every time. Despite this, the exec are not at all worried: 'we're hoping to smash them this year, especially considering how much our teams have progressed recently'. Aside to this competitive streak, they stress the friendly nature of their club that makes them unique: 'unlike many other sports, we're great friends with the York team so each race is always a good laugh'.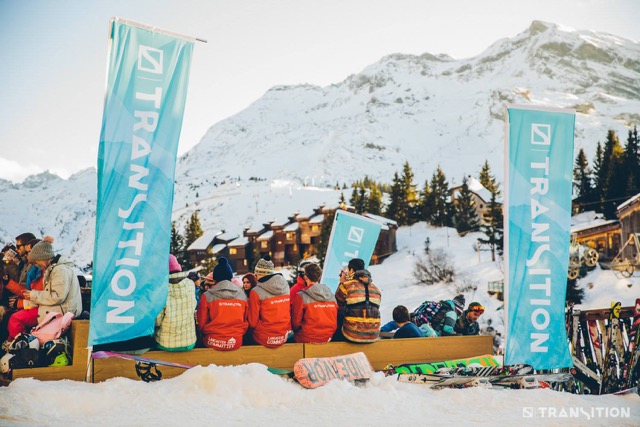 The team faces difficulties in finding enough willing competitors, particularly racing snowboarders. They also have ambitions to include a freestyle team, and are keen to include some training sessions in their regime: 'these events aren't as often as normal dry slope racing, although it would be great to have a presence'. They urge anyone with the knack for snow sports to get in touch.
Of course, LUSS are perhaps better known for the wild social side of their club. The club organises epic trips abroad for everyone from beginners to experts. At the end of last term, LUSS took 235 people to Avoriaz, France, for a week of skiing, snowboarding and insane partying. Transition ski festival took place here, including a set from Dizzee Rascal, a highlight of the year for many of the club. For the first time ever, they are currently organising two trips at once, both to take place at the end of this term: a wild weekend in Amsterdam and a weeklong ski trip to Pas de la Casa, Andorra.
A little closer to home, the club run Lancaster based socials every fortnight, visiting sponsor bars Mint and Grizedale bar, before hitting either Sugarhouse or events with LUEDMS or The Bass Race. Social Sec, Jack Culpan says, 'we like to mix it up and provide a variety for our members'. They often run themed nights, ranging from different clothing to types of beverages. On the non-alcoholic side of things, there are annual race team meals to celebrate successes in a civilised manner. Culpan describes another unique social aspect: 'one abstract event we hold is our termly lock-in, involving other societies and DJs mixed with brilliant drink deals until the early hours.'
Hall highlights the uniqueness of LUSS: 'I don't know of any society that is so successful competitively but also one that is so laid back in everything that is done'. It does seem that LUSS focus more on having an awesome time than anything else – but the fantastic atmosphere and connection throughout the team means that they compete in style, and still bring home the results.
If you would like to see your club featured here, email scan.sports@lusu.co.uk, or contact either Esther Jewitt or Chris Bickley on Facebook.