Women's Rugby Face League Front-Runners
719 total views
On Wednesday Week 4 women's rugby faced Liverpool University in an away game. They were expecting a tough match, since the opposition currently sit at top of the league unbeaten. Last term Lancaster lost 33-22 to Liverpool at home in a hard but close game.
Last Wednesday's game began with a kick to Lancaster and the reds got off to a promising start. They pushed forward with confidence and held off their opposition, looking strong and energetic. It stayed this way until twelve minutes in when Liverpool broke through to score their first try of the game. They failed to convert and so this left Lancaster 5-0 down at this stage.
Five minutes later Liverpool scored a second try and this time they converted a kick from under the posts. After this they went from strength to strength for the remainder of the first half, with one particular player (their number 12), standing out from the rest and dominating the game. Two further tries were scored before the half way point, one of which was followed through with a successful conversion. Just before the whistle Liverpool made it past the try line once more but the try was held up by Lancaster's Emma Dwyer, whose strength managed to keep the ball off the ground. This made the half-time score 24-0.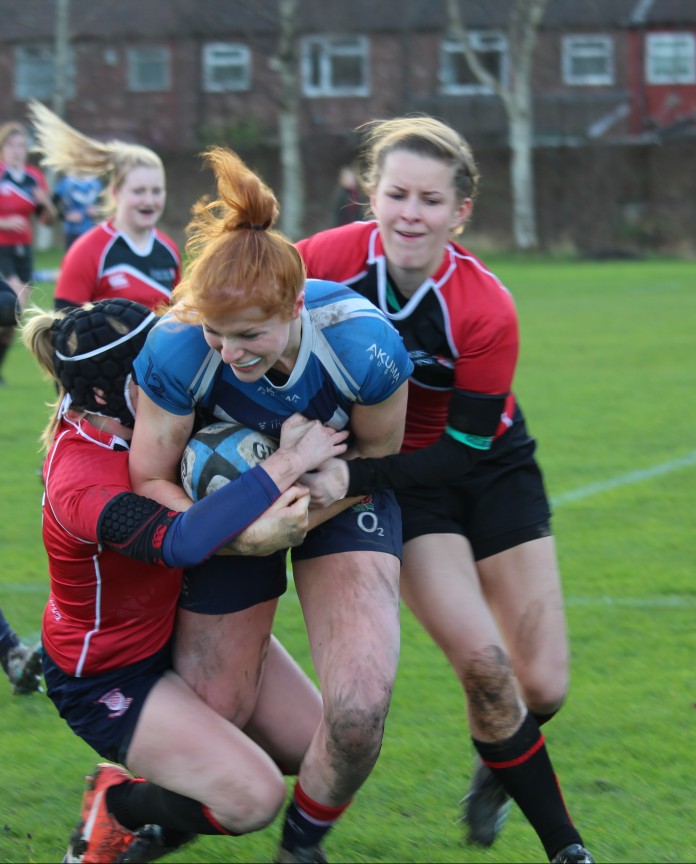 Early in the second half the home side added to their lead with their fifth try of the game, no conversion. Throughout the rest of the second half, after a substitution of Liverpool's stand-out player, Lancaster managed to prevent any further tries from being scored. Possession became much more equal and the away side made some quick bursts through Liverpool's defence and were unlucky not to score any tries of their own. After a well fought battle for Lancaster against a very strong team, the game ended 29-0.