Boundary Breaking New Faces for Louis Vuitton
665 total views
I think it's fair to say that as students, Louis Vuitton isn't exactly within our price range. With their various collections ranging from hundreds to thousands of pounds, the dream of owning a genuine Louis Vuitton item may as well remain a fantasy for the time being. That being said, that doesn't mean we can't lust over the collections this coming year, from a brand that has catapulted itself into the media with its unreserved choice of models.
Gender has been a hot topic in the fashion world for the last few seasons, so really it comes as no surprise that the creative director of the brand, Nicholas Ghesquière, has approached Jaden Smith to become the new face of his 2016 Spring / Summer collection, an actor who has been known in the past to push the boundaries of gender conventions when it comes to clothing. Wearing a studded skirt paired with a crochet top and leather jacket, Jaden poses alongside female models in a series of images for the new campaign that first appeared on the brands official Instagram account.
This move towards gender neutrality isn't the only way Louis Vuitton are breaking boundaries with advertising. In fact, this year see's another new model for the brand. It goes without saying that when you think of high-end fashion brands such as Louis Vuitton, you're not likely to imagine gamers are their target demographic. However, the brand seems to be taking advantage of the recent massive surge in the gaming industry, even going as far as including a protagonist of a major gaming franchise in their new advertising campaign. In a few preview pictures posted onto Nicolas Ghesquière's Instagram, we see Lightning from Final Fantasy XIII sporting some items from the new Series 4 handbag collection.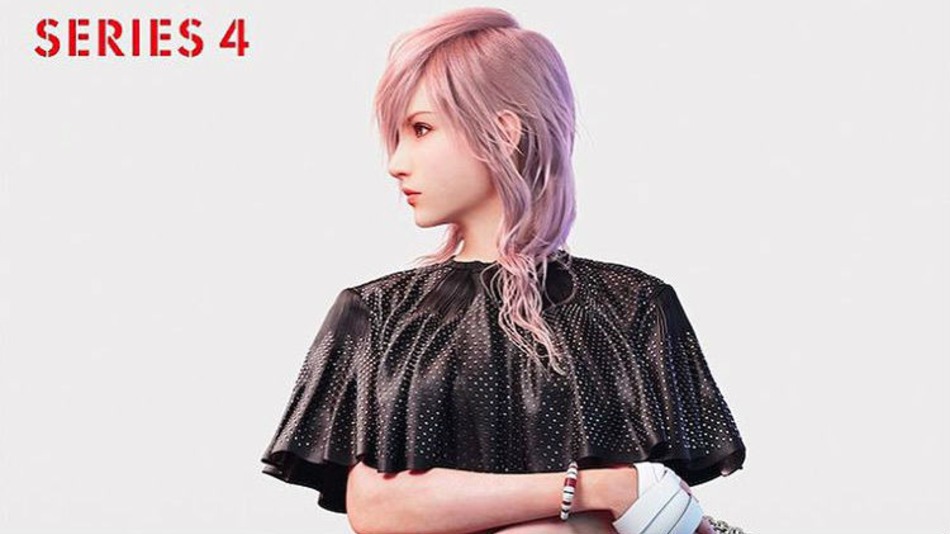 Jaden and Lightning might just well be a revolutionary step in the right direction. The fashion world has always been known to challenge conventions and the need to stay fresh and innovative is key in order to remain relevant. Louis Vuitton has proved this year that they are more than capable of that. With the latest copy of Vogue already featuring Lightning's new campaign, this is hopefully going to be a big season for this high-end fashion brand. We can't wait to find out what they have for us next!