Transitioning Your Wardrobe for Summer
582 total views
With Roses behind us and exams coming full speed ahead, the last thing any of us want is to be worrying about our outfit choices. Now, real talk for a minute – the way this weather situation is going it's practically impossible to plan your outfits for the day, let alone the season.
It seems, given the climate we've been "blessed" with, gym clothing is the way forward. To be honest, I was never really a fan of people wearing gym clothes outside of the, well, gym… Realistically, before 2014 it was practically a fashion sin to throw together an outfit complied of your finest sweat rags and be done for the day. But, luckily, with the upsurge in popularity for staple brands like Nike and Adidas; combined with pseudo-fashion designers Beyoncé, Rihanna and Kenall and Kylie Jenner dropping their names on fitness lines, it is high time your wardrobe got the tech-fit upgrade.
The positive with achieving the perfect "gymthestic" is the limitless possibilities. The immensely diverse colour options, the staggered silhouettes at your disposal, and, of course, the material choices, customisable to the ever changing Lancastrian environment. Plus, I think it goes without saying, sometimes you just have to celebrate the comfort that comes with a pair of running shoes.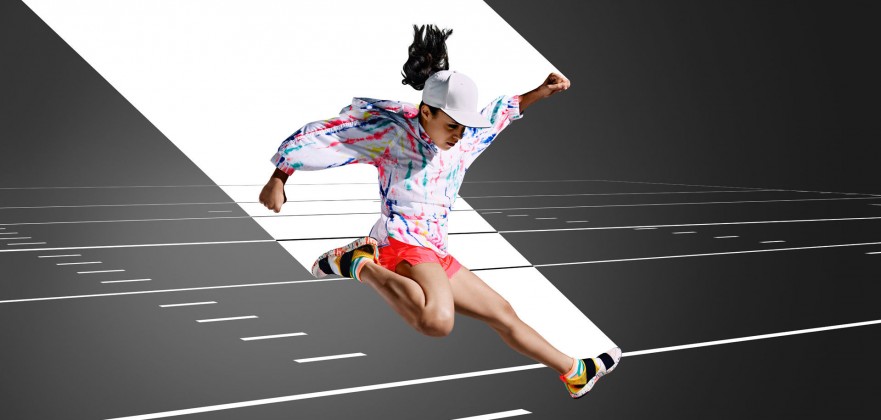 "Where do I start?" I hear you say. Relax! Choosing an everyday gym wardrobe is the easiest thing imaginable. The beauty of gym wear is its ability to integrate well into your wardrobe. Sweaters and leggings? No problem! Nike Lunarglides and skinny jeans? Why not! I've even seen some girls rocking the sports bra under a sheer mesh throw-over or lace cardigan and to be honest, it is as chic as it is simple.
Literally any and every piece you buy comes with about a thousand options of how to work it, so there's little stress involved when adding to your wardrobe. For some people the main problem lies in making the jump from mute tones to the neon hues akin to gym wear, so if this is one of your biggest fears, it's best to start small. Think pieces with intricate accents rather than that coral pink Myprotein vest you've seen everyone and their Dad in.
For my personal picks this season, I definitely recommend a half hour browse of Stella McCartney and Rita Ora's Adidas collections. And, for those who have stayed updated with all things industry right now, then you'll know about Rihanna and Kylie's Puma relationship; a recipe for success if you ask the SCAN Fashion team. So get styling, and get sweating!