Charitable Gains
470 total views
Whether you're in need of a quick shopping fix, wanting to help others, or just love a bargain, hitting the charity shops is perhaps something to consider. Your style doesn't always have to be designer, and your clothing doesn't have to be pricey. If you're in need of a heads up for where to shop for charitable bargains, then look no further.
We are blessed to be in a town with charity shops with real bounty when it comes to fashionable clothing. My personal favourite in town, where I have picked up sweet deals, is Barnados on Penny Street. I've found never-worn H&M pieces going for a mere £6; a pastel green blazer for a tenner; and a snakeskin print midi tube skirt for £2.99 – can't complain at that!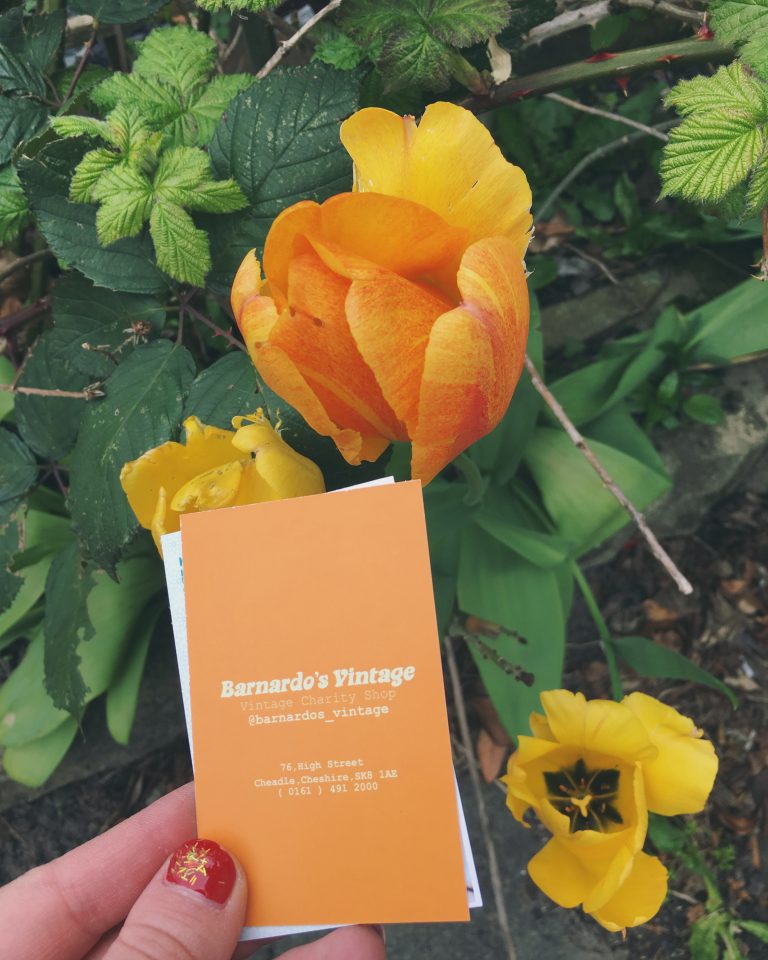 You may have spied me in last issue's Spine Spotter, sporting a red checkered dress. I have no idea where the dress came from originally, however I picked it up from the Cancer Research UK charity shop in town. It cost me £3, and yet is one of the nicest dresses I own. I've had numerous compliments on it, and feel super cute in it. Although it's quite a child-like cut, and especially with the red buttons down the front, it's wearable and fits in with my style.
My best gains from charity shops have been brand new jeans, a pink coat for a fiver, and a floral dress that I have had so many compliments on.
Buying from charity shops gives me the satisfaction and comfort of knowing I'm helping other people, even if the clothing does not have a large price tag. It's economical for me, and beneficial to the environment too – definitely something we should all think of.
Donating to charity shops is also something I'm big on. You could say my mum brought me up on donating to charity shops; we used to take trips out early on a Saturday morning to donate our unwanted clothes after a sort out. I used to love the feeling of handing over clothes that I'd loved at one point in my life, but not anymore.
Charity shops are also in need of more stock, especially the one on campus. Just think, if we all donated an item of our wardrobe we hardly, or never, wear, to charity shops could offer more fashionable clothing – it's not just about kids clothes, baby toys and Grandma's coat.