Highlights and Lowlights of 2018 – thank you, next
1,088 total views
News Editors Domenica Giorgianni and Olivia Kenny discuss the highlights and lowlights of University and National news in 2018.
UNIVERSITY
Strike!
One of the major topics of debate this year in Lancaster was the involvement of University staff in nationwide strikes protesting employers potentially putting an end to guaranteed pension benefits. Lecturers walked out on the 22nd February due to the confrontation between Universities UK and the University and College Union, and strike action continued until the middle of March when compromised arrangements were discussed. UCU members agreed to discussed proposals in April, and UCU general secretary Sally Hunt stated, 'We hope this important agreement will hearten workers across the UK fighting to defend their pension rights and was won through the amazing strike action of UCU members.'
Students at the University came out in force to support their lecturers and demonstrated their support on campus throughout the weeks of strikes. One student Cathy Olphin led a landmark legal case to receive compensation from the University for the teaching hours missed as a result of strike action.
Another hour?
Undoubtedly one of the most controversial and disliked actions taken by the University in 2018 was the decision to extend teaching hours to 7 pm. Apart from Wednesday's, students were warned in August by university management that the timetable would be expanding due to a steady increase of yearly cohorts and a lack of suitable teaching space. Student uproar was unprecedented, with many stating that the university had failed to consider how the 6-7pm teaching hour could affect part-time jobs, extra-curricular activities, family responsibilities and mental health.
Acting Vice-Chancellor, Professor Andrew Atherton responded to these concerns in a letter, in which he stated that the new timetable could provide a 'greater flexibility and 'work-life balance' and, without mentioning the affected departments, assured others that class hours scheduled to finish after 6 pm would be less than 1%.
Almost immediately after the release of the news, the Students Union created a Facebook poll, on which students suggested that they would have preferred live video streaming of lectures, bringing in temporary classrooms and Wednesday afternoons for teaching rather than a 6-7pm slot. The University insisted that the extra hour was the best possible solution and that they would remain 'committed to promoting diversity and inclusion in work and in study.'
Scandal for Snowsports
One news story which spread further afield than just Lancaster was the Snow Sports scandal. There is little doubt that everyone on campus and their grandma heard about the white t-shirt social, and so we won't go into the ins and outs of what happened on the 12th   of October. However, the outrage which followed is certainly worth commenting on. National news outlets such as the Daily Mail, the Mirror and the BBC all reported the story after the news was released in November and a social media storm broke out almost immediately. Pictures taken in the Sugarhouse were leaked by former Student's Union PTO Chloe Long, which led to her suspension. However, she garnered mass support both on campus and online, and her video explaining her side of the story which she made with BBC Stories has garnered over 41,000 views on Facebook.
The University and the Student's Union received a large amount of backlash as many students, staff and online followers of the story did not believe that the situation was at first dealt with accordingly, as initially, the society only received a suspension. In December, it was announced that eight students have since been sanctioned by the university, and face penalties ranging from a 12-month suspension, fines between £200 to £500 and permanent exclusion.
Fire in Furness
To discuss 2018's news, the fire in Furness had to have a mention. Reports came in late on the 15th October that the fire alarm had gone off in Furness laundrette at around 10 pm, and three fire engines had been called to campus. The fire was believed to have been caused by an electrical fault in a machine within the laundrette. SCAN went to Furness to assess the situation at the time: firefighters confirmed that the fire originated by a fault in a tumble drier – potentially by an uncleaned filter. Nobody was on site when the fire started and there were no reported injuries.
Did you know we're 6th in the UK?
We've all said it. Whether it was to a friend who goes to another uni or a family member at Christmas dinner who's interrogating you about what you're going to do with your life after your degree, 'did you know that Lancaster is sixth in the UK?' is a firm favourite conversation starter for many students. The Times 2019 'Good University' Guide ranked us as the top university in the North, which is definitely a cause for celebration. They say it's because of our results and graduate-employment prospects, but we know it's because of the ducks. Either way, we hope the good news is put on a sign at the entrance of the university for all prospective students to see, because really, what's Lancaster without one?
NATIONAL 
And they lived a happy ever after
We could not start our national news round-up without talking about has been defined as the wedding of the year: the Royal Wedding! On Saturday 19 May 2018, Prince Harry and Meghan Markle promised each other eternal love in St George's Chapel in Windsor Castle.
To marry the Prince and undertake all of her new commitments, Meghan had to give up her acting career and her role as Rachel Zane in the famous American TV Series 'Suits'. However, rumours suggest that the now-Duchess of Sussex may return on the show for a single episode in the next series. The scene would be no longer than two minutes and would be shot in the UK to accommodate the Duchess' busy schedule, according to executives at entertainment giant NBC Universal. Should the rumours become true, Meghan could receive a multi-million donation to a charity of her choice.
Five months after the wedding, moreover, Prince Harry and Meghan Markle officially announced today that they're expecting their first child together. The baby will be due over the Spring of 2019 and this means that the year will be filled with a lot of attempted predictions regarding the name and the sex of the future royal baby.
Two Stars were born
This year, two postgraduate students of Lancaster University Nicolas Orellana, and Yaseen Noorani, have won the acclaimed James Dyson award for their innovative O-Wind turbine design. Their success has firstly resounded nationally in September 2018, and then internationally last December, when they claimed a £30,000 prize for their invention.
The James Dyson Award was created to celebrate and challenge students and recent graduates across the globe to 'design something that solves a problem.' Sir James Dyson called the O-Wind turbine an 'ingenious concept' and invited talented, young inventors to do more than just identify real problems, empowering them to use their ingenuity to develop inventive solutions, just like our postgraduates have done.
Does Brexit really mean Brexit? 
In 2016 a referendum was held to decide whether the United Kingdom should leave or remain in the European Union. Fast-forward two years, Article 50 of the Lisbon Treaty – which sets the Brexit wheeles in motion – has been triggered and the UK is due to leave the European Union Friday, 29 March 2019. However, the Government has yet to secure a deal for the country and confusion reigns above all.
December, in particular, has been an intense month. For the first time in history, the  UK Government was found to be in contempt, Theresa May – current Prime Minister – faced a vote of no confidence, and the British pound temporarily dropped, reaching its lowest level since August 2018. On a different note, the Court of Justice of the European Union (CJEU) has considered whether or not Article 50 can be revoked. The full judgement is not expected until later on in 2019, however, the EU court anticipated that the UK can unilaterally revoke the notification of the intention to withdraw from the EU before the 29 March 2019.
To discover what will happen next and how EU students will be impacted, stay tuned!
Will racism within UK Universities end in 2019?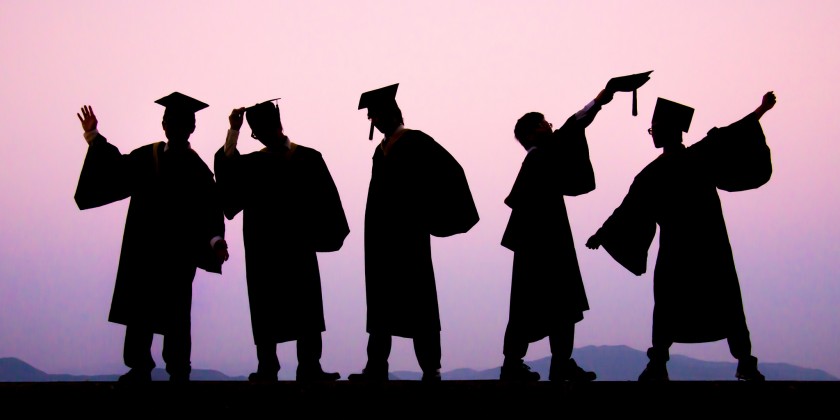 2018 has seen different racist incidents taking place at UK universities. As a consequence, an enquiry into racial harrassment at UK universities has been launched to determine whether there is a link between discrimination and the lower qualifications achieved by ethnic minority students.
The Equality and Human Rights Commission, a public body which promotes and enforces equality and non-discrimination laws in the UK, said that there is a "growing body of evidence" that racism is affecting students and staff at universities. Students and staff will have until 15 February 2019 to submit evidence. Hopefully, as a result of this investigation, racism within universities will be seriously addressed and eradicated.
Goodbye Stephen 
"One, remember to look up at the stars and not down at your feet. Two, never give up work. Work gives you meaning and purpose and life is empty without it. Three, if you are lucky enough to find love, remember it is there and don't throw it away." S. Hawkin 2010
On Wednesday 14 March 2018, the world-renowned British physicist, Stephen Hawking, peacefully died at the age of 76 in his house in Cambridge. Diagnosed with a motor-neurone disease at the age of 22, he was only given a few more years to live. In spite of being wheelchair-bound and dependent on a computerised voice system for communication, Prof Hawkin continued to pursue his love for theoretical physics. He was the first person to set out a theory of cosmology as a union of relativity and quantum mechanics. Furthermore, he also discovered that black holes leak energy and fade to nothing; this phenomenon is now known as Hawking radiation.