Excellence in Film for Black History Month
469 total views
There are plenty of ways to celebrate Black History Month, from the events happening around campus and nationally. However, if you're a fan of films, then there's plenty out there to watch as part of the celebrations! Here are our top picks for movies inspired by Black History Month, from the light-hearted to the historical, from the new to the upcoming releases.
Favourite Movies of the Past Year
Blackkklansman (2018) ★★★★★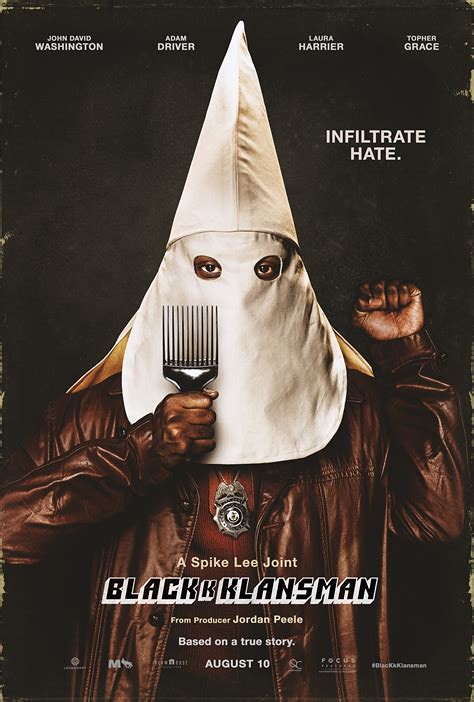 A true story weaved into an aesthetically perfect, stylish and poignant movie highlighting both the pre-existing right-wing extremism. While also drawing attention to the ongoing fight against the Ku Klux Klan resurgence in modern-day America. Incredible lead performances by both John David Washington as Ron Stallworth and Laura Harrier as Patrice, make for a fully realised characters that the audience can at once connect with and empathise with as both characters struggle with opposing views towards the police force while being on the same side of the political fight against extremist racism in the 1970s.
Spike Lee once again blows us all away with his story-telling techniques, the ability to create a story that is so perfectly balanced between stylised cinematography and a deeply personal, emotional and even funny story is rare and cannot be overappreciated. What Spike Lee is so clearly able to translate into his film-making is that he cares deeply, passionately about the subject matter he is discussing.
What cannot be overlooked is the stellar soundtrack that permeates every scene. Terence Blanchard's soulful, contemporary style choices for the main theme 'Blut Und Boden' and Ron's theme are brilliant. The balance between the sensual drawn-out tones creates a melancholy and yet strong theme that perfectly embodies both the courage and confidence of Ron and also his outwardly-unrecognised isolation in his plight.
Us (2019) ★★★★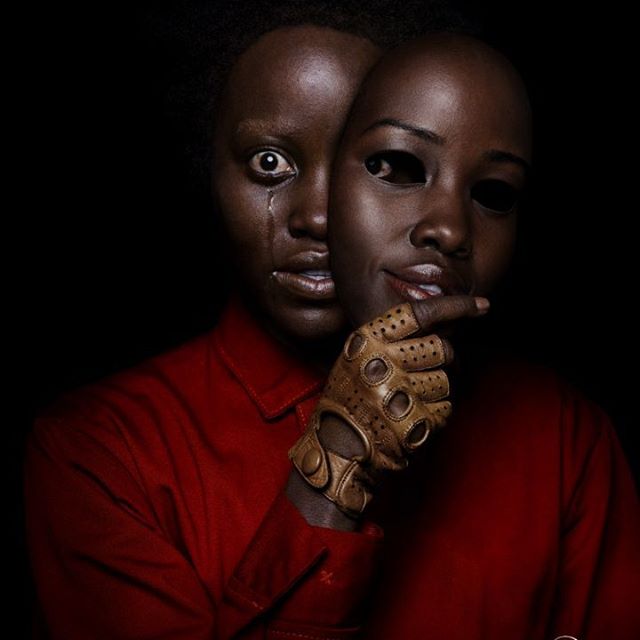 Lupita Nyong' o is a stand out in this brilliant horror. Jordan Peele once again showcasing his unending talent to craft an impeccable horror movie with just the right balance between the psychological, the scary and the insight into the characters. Jordan Peele reaches the very same heights he did with Get Out, the movie-going so far as to gently terrify and mess with the mind of the audience, leaving just enough room to find still the comedy genuinely funny.
The story is a perfect balance of showing and not telling, with the audience left to make their predictions as they go along and once things start to unravel, the audience is still granted their freedom with a not fully closed, comfortable reveal of all the facts towards the end.
The story was certainly brought up to an even greater level by Lupita Nyong' o; she is a force to be reckoned with, her acting just getting greater and greater. Adelaide was a character you feel that you wish to know more of, Nyong' o is captivating and fierce as she tells Adelaide's story.
Jordan Peele has an incredible talent that he has once again proved to the world with Us, and aided by a chilling soundtrack; this movie is one not to forget.
Guava Island (2019) ★★★★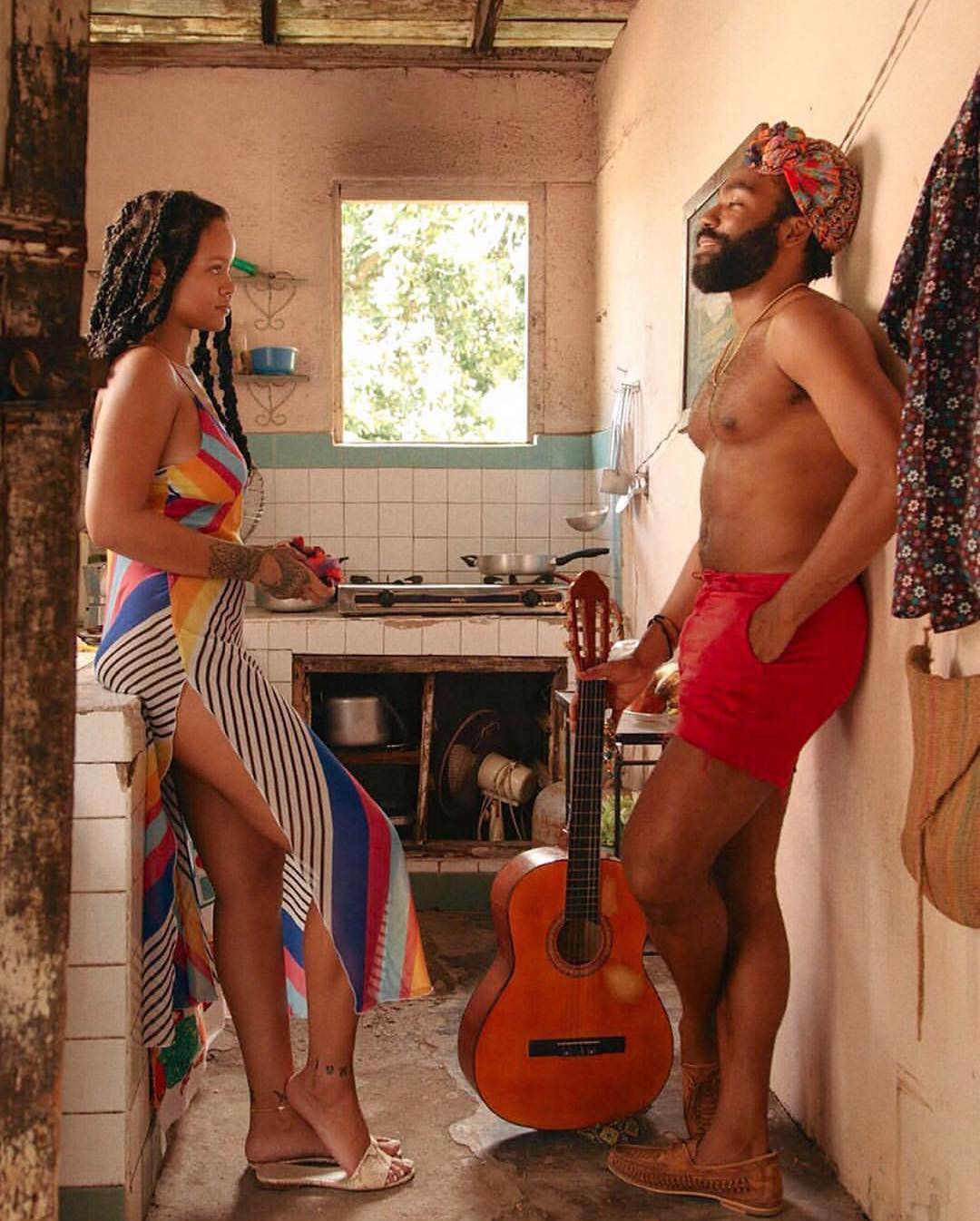 If you want 55 minutes of Donald Glover being Donald Glover and Rihanna there too, then this is the movie for you. From the get-go, the movie feels like a fairy tale, the animated opening was really beautiful and the narration from Rihanna as she told the story of the fictional island, Guava was, at its simplest, lovely. I include this short, musical film as it is perfect for that release from real life. A myth of a story, as the two lovers Deni (Glover) and Kofi (Rihanna) weave in and out of a sort of Orpheus and Euridice kind of love story as we learn that Kofi's narration to the audience is in fact to the couple's child in the future.
Donald Glover and Rihanna were charming together and apart; their characters were simply crafted and relied a lot on the people themselves rather than being entirely separate characters. Which wasn't detrimental, it fit the tone of the film well, especially with Glover's discography fading in and out of Deni's story. Deni and Kofi themselves, as I touched on before, almost seemed to be incarnations of gods, as they fit into their society just enough to pass as the average person but then their actions and senses of selves seem elevated to of nature, of the island. Take Rihanna's final shot in her blue funeral clothes to be her most godlike version of herself.
It's a simple story of two people trying to keep the dreams of their dreams alive while working in a society that's against them. Set against a beautiful backdrop and easy storyline with a supporting cast such as Leticia Wright, and you have a great way to spend an hour, a true escape from the world.
The Movies to Look Out For
'The Last Black Man in San Francisco'
Premise: Jimmie and his best friend Mont try to reclaim and rebuild a Victorian house Jimmie's grandfather built in the 1940s.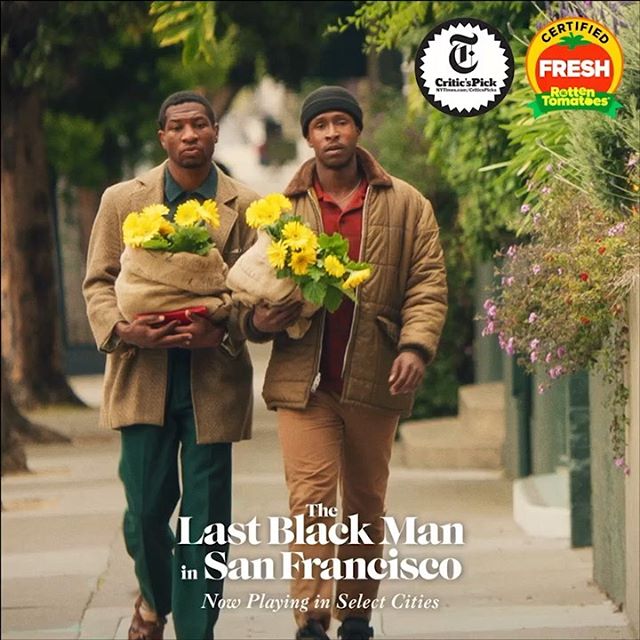 I'm excited to see this movie. It's a film that explores toxic masculinity and expectations of black men in modern society and what it means to define and maintain friendships. It's a film filled with emotion. I'm looking forward to seeing the way that the screenwriting plays this out with Jimmie Fails already being applauded in his role as both lead actor and co-writer. The study of gentrification and the ever-present class lines in contemporary San Francisco further make for a movie that will be as thought-provoking as much as it will be earnestly told to the viewer.
Release Date: 25th October
'Harriet'
Premise: The story of abolitionist Harriet Tubman to her bravery and heroism through the Underground Railroad.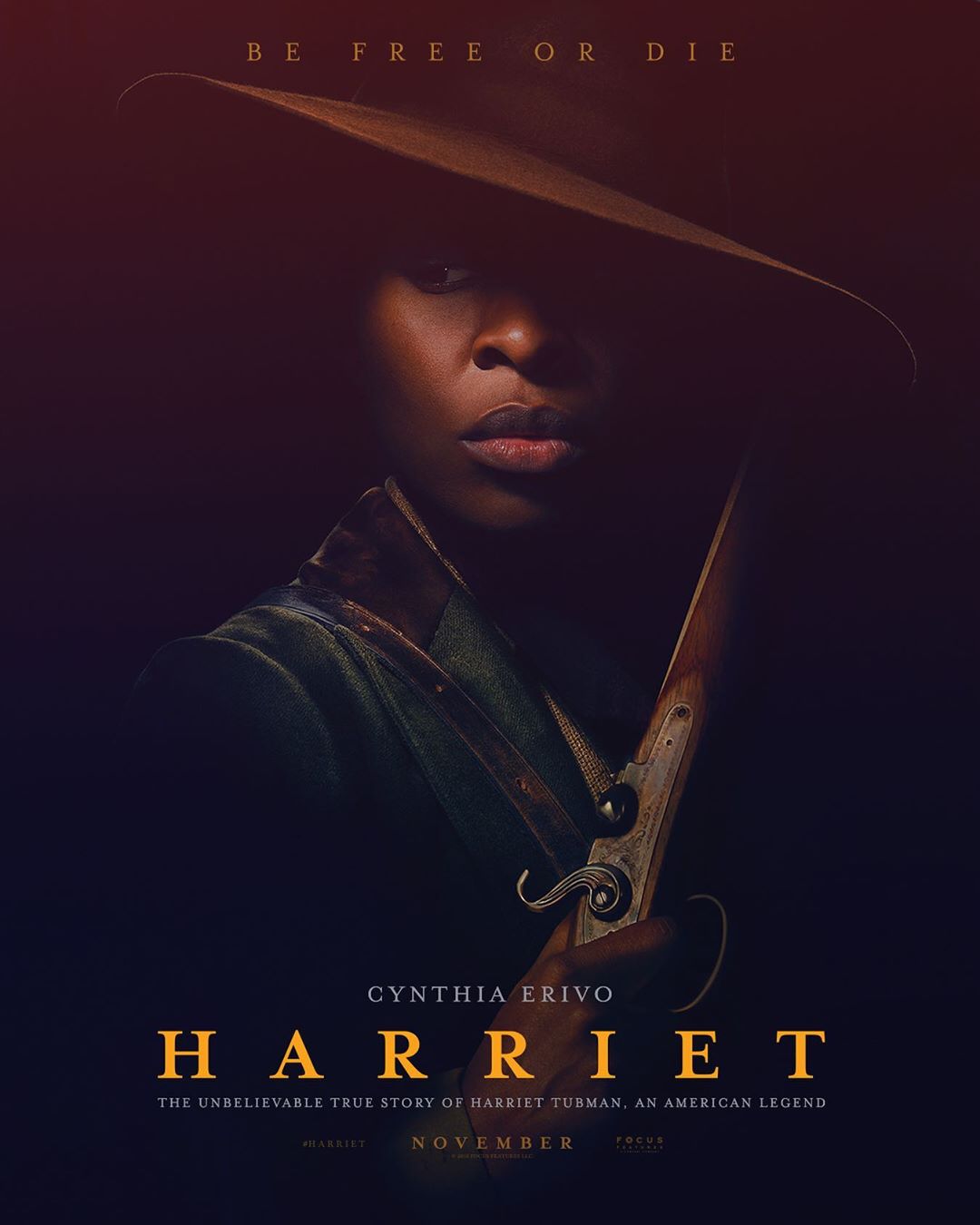 The lead Cynthia Erivo takes on Harriet Tubman to iconic and memorable places in this important and soulful movie. Harriet Tubman's story is one that deserves to be told, and having a heartfelt film honouring her story is doing just that. I am looking forward to this movie release to see this important history becoming known to an even wider audience. With a great cast and a brilliant lead, I can't wait to see their talents take this movie to the height it deserves.
Release Date: 1st November