What's In My Wardrobe: Lauren Hurst
873 total views
SCAN spoke to our very own screen editor Lauren Hurst to get the lowdown on her favourite fashion staples.
What is your favourite item in your wardrobe, and why?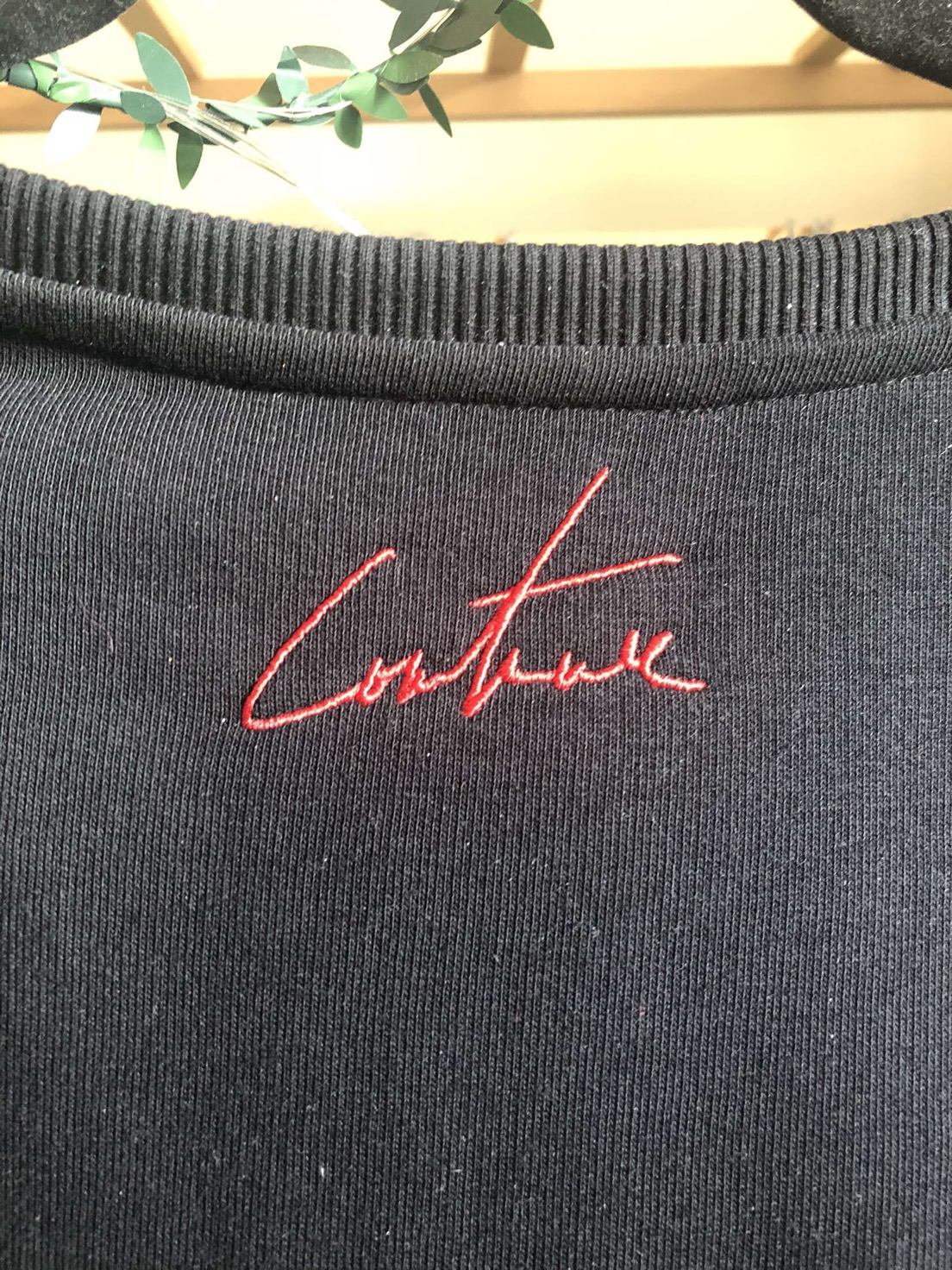 That's a tricky one! I have this blouse from Topshop that I absolutely adore. I love everything about it, from the colour (black is the most common colour in my wardrobe) to the daisy print- and it's a gorgeous mix of the two that means it's great to transition into Autumn/Winter. It's also really soft, and I love the way it fits, plus it feels so well-made. However, the most-worn and most comfortable item in my wardrobe is my red and black Couture Club tracksuit. I love it a lot. I'm a big fan of cropped sweatshirts, and this one is so nice to wear and paired with the matching joggers is my favourite outfit. Again, it feels so well made and I'm a big fan of the brand on the whole.
What is the oldest item in your wardrobe?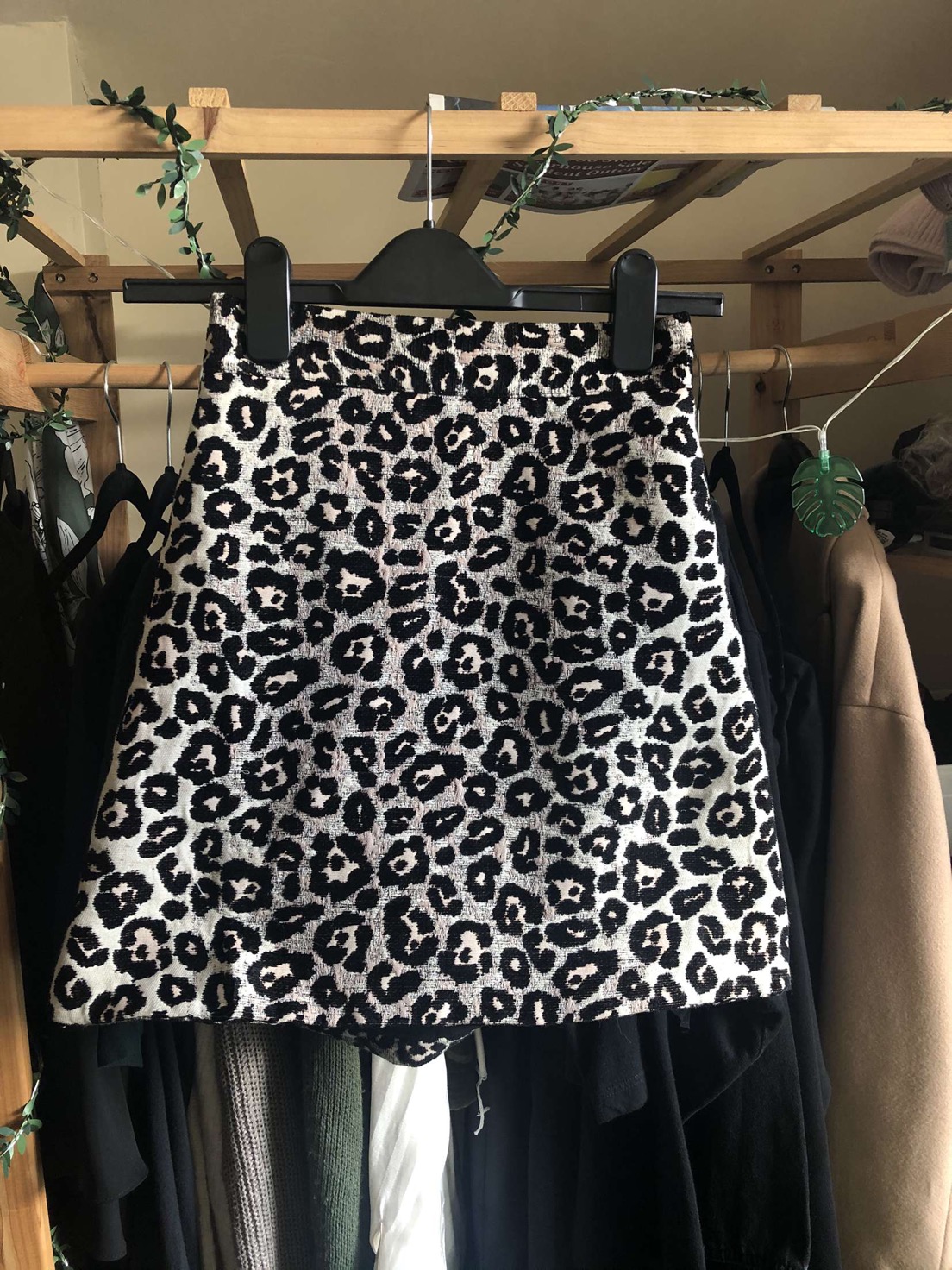 The oldest item in my wardrobe… at first, I thought it was my big suede biker-style coat from Urban Outfitters, but it's actually this leopard print mini skirt from Urban Outfitters that I've had going on five years now! I had it all through college, and I've found that it has such longevity – definitely a staple piece. The print has lasted through the seasons, even though I usually wear it when the weather turns. The only problem I had with the skirt is that I had to add a hook-and-eye clasp to the top because the zip was the only fastening and was quite loose. Still, I've kept it a good while and still love it! At the moment I'm pairing it with a white blouse I also got from Topshop.
What has been your biggest fashion faux pas (mistake/nightmare)?
I don't think I can go a full week without going 'god what was I thinking' about something I've worn within that week. I would say everything I wore in college, though. It was all wrong – so, so wrong. I'm just trying to block it all out of my memory. Especially this one mustard yellow skirt I had which really brought out the brassy tones of my He-Man bob I was sporting the time – not a good look.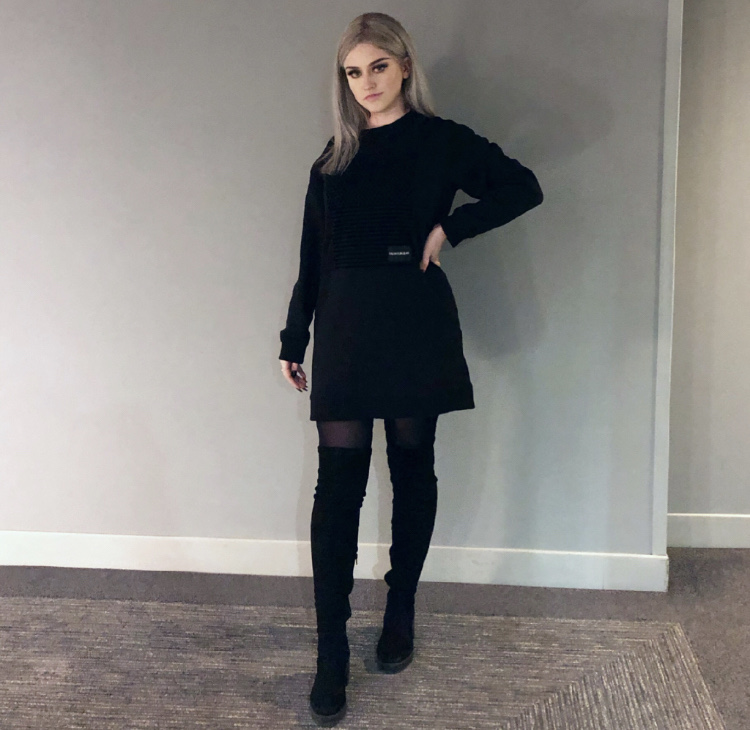 What will you be buying next to add to your wardrobe?
I just bought some more knitwear and a short black puffer jacket! I'm awful for buying both, so I thought that I should stock up before it gets cold and rainy. I went for neutral and dark tones again, not because I don't like the colour but because I want to focus on keeping things for a long time now and darker tones will never go out of style, nor will I ever not like them!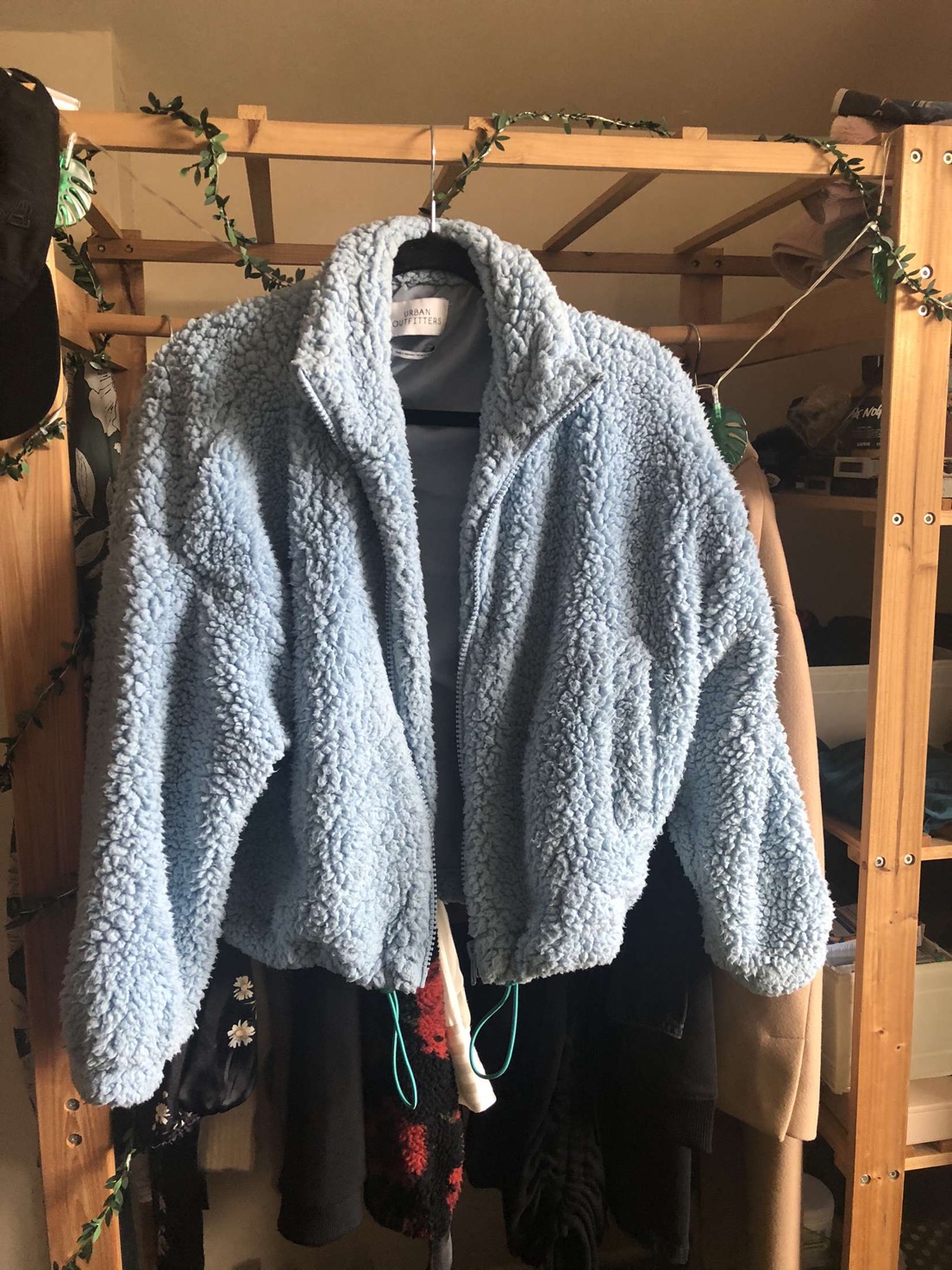 Where's your favourite place to shop?
Well according to my answers my most frequent place to shop it Topshop, which I hate, but it's still the most convenient for me, especially at home. I would have to say Urban Outfitters! I really like the majority of things they bring out, especially when it comes to trousers and skirts. I got a pale blue teddy jacket from there last year, and it's still so soft and so warm. Even my bedding is from UO now!
Are there any accessories you can't live without?
I can't live without a good pair of earrings. I love my hoops, especially my bigger gold ones and my classic Vivienne Westwood pair that were a birthday gift when I (finally!) got my ears pierced in first year. I'm a really big fan of hair accessories and the moment, such as my headband and clips, but I'd definitely can't live without my rings- I wear them every day!