TCA: Sportswear That Performs
839 total views
Working out is all well and good, but what really makes a great workout is when you feel amazing in what you're wearing. A new pair of leggings or a cute sports bra really makes me push myself when I'm on the treadmill! And now the gym isn't an option, it's nice to throw on high-quality stuff when I'm off for a run outside. Of course, we all know that big brands like Nike and Adidas make cute sportswear, but indie brands have some equally nice, and sometimes even better products.
TCA is an indie sportswear brand created in 2012 by Frankie Thorogood with the goal of bringing professional compression sportswear to the everyday gym-goer. Starting out with £100 of his own money, he ran TCA from his family home, eventually expanding and even travelling to China to find the perfect material for his products. Since then, TCA has released many more lines, including t-shirts and technical leggings, to an incredibly high standard.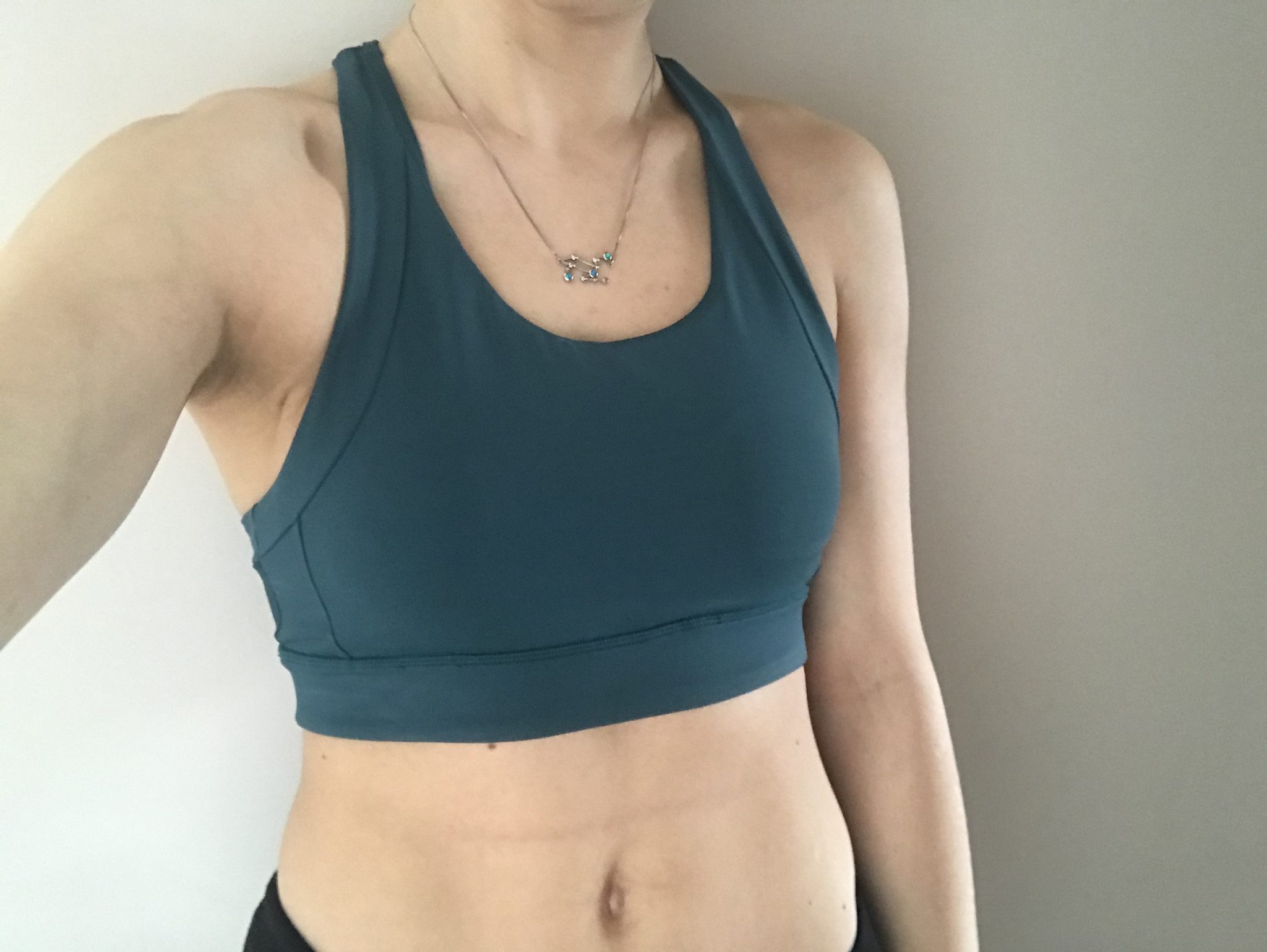 I went to the gym at least 3 times a week before coronavirus shut them all down, and I'm still trying to go out for runs and do workouts at home regularly, so I'm in gym gear pretty often. I'm always looking out for new leggings and sports bras to add to my rotation – the more comfortable and good quality they are, the better.
It's clear that TCA goes for pure quality. The brand kindly gifted me their Relentless sports bra, in a beautiful blue colour named Atlantic Deep (the coolest name for blue possible), and I was so excited I wore it to the gym the very same day I got it. The blue makes a nice change to my all-black gym attire, and it's incredibly comfortable and well-performing. The fabric especially is rather lovely – matte and stretchy, with TCA D.R.Y. technology for added comfort. The racerback cut is probably my favourite one for sports bras, as it allows for more movement as well as looking incredibly cute. Its quickly become one of my favourite sports bras to wear – I miss it every time it's in the wash!
You can pair your Relentless sports bra with either TCA's matching power short or 7/8 leggings – either in Atlantic Deep or their matte black, Anthracite. They have bundles on their website where you can get a bundle for less than buying everything separately! As well as sports bras and leggings, they have t-shirts, tank tops, hoodies, and long sleeve tops to get you prepared whatever the weather or activity. And men, you aren't left out here as well – TCA have shorts, t-shirts, long pants, and even gilets in bundles.
TCA clearly put so much thought and effort into their products. One of their earlier products, the Supreme leggings, actually took 14 months to create! If you're looking for very high-quality sportswear, TCA has it, and at a price that won't break the bank. Their clothes are durable and long-lasting, with a classic look that will match the rest of your gym wardrobe effortlessly.