The 12th Man: The Influence of No Fans in Football
478 total views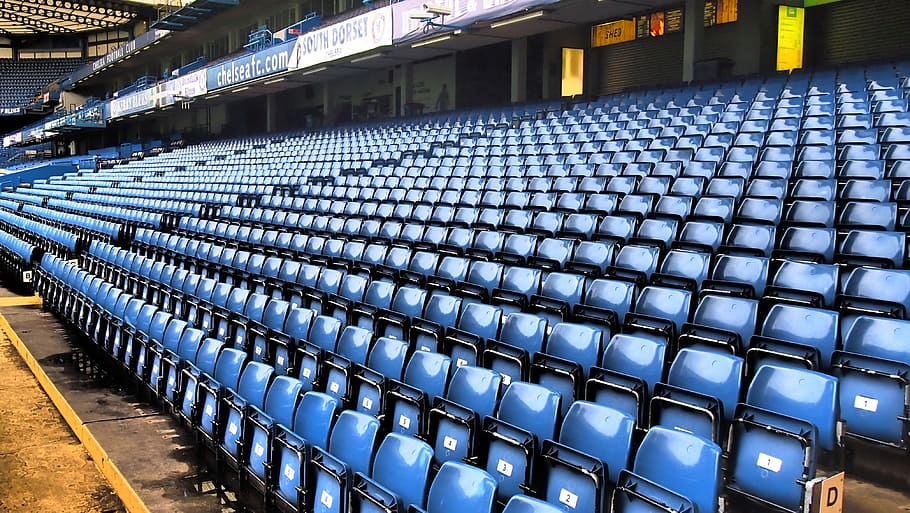 'The home advantage', one of the biggest clichés in sport – and football is no exception. When asked the question, 'What gives the home advantage?', there will always be an array of answers as to why a team does better at their home ground. Some are outright laughable, such as Graeme Souness' rather sour suggestion that Aston Villa had left, 'the grass longer than normal' in order to gain an advantage in their 7-2 humiliation of Liverpool; some are the stuff of legend, such as the suggestion that Stoke became undefeatable on a cold and rainy Tuesday night. However, the most consistent answer is 'the 12th man' – the home fans.
Previous in SCAN, Joanna Donnelly wrote an excellent article discussing 'the influence of the fans in football'. This was just before we were put into lockdown and live sport was abandoned in Britain until June. Now, as live sport has returned – this time without fans – it is a good time to look back at a crazy summer of sports and evaluate the influence that having no fans has had on sports – and football in particular.
Joanna studied the home and away win percentage of the following five teams: Manchester City, Sheffield United, Burnley FC, Crystal Palace, and Norwich City. Now, after each team has played over 10 games of post-lockdown-football behind closed doors, we can compare results (*Stats are correct as of October 8th, 2020*). Manchester City have an impressive home win rate of 86%, but their away form withers at 50%, compared to their respective 82%- and 69%-win rates pre-lockdown. From here on in, there is a serious drop in quality results. Sheffield United haven't won on the road since lockdown, and their home win rate is just 50%; their win rates were 57% and 60% respectively before lockdown. Burnley have won 20% of their home games, and 43% of their away games compared to their 58%- and 36%-win rates without fans. Crystal Palace have won a measly 17% of their home games, with an equally poor 29% away win rate, which is a big drop off from their respective figures pre-lockdown – 50% and 38%. Finally, Norwich (who were relegated in last place last season) still haven't won at home since lockdown began but have won a game on the road in the championship, meaning their away win rate is 17%. Norwich have just continued their downward spiral over lockdown, as their pre-lockdown win rate was also poor – 30% at home and 9% away. The immediate conclusion is that the removal of crowds has had an extremely negative influence.
Aside from last season's runners up, all the teams have had woeful restarts. In keeping with Joanna's conclusion that fans truly are the source of home advantage, all the examples given, aside from Manchester City, seem to rely on their fans for an extra boost and have suffered without them. It must be said that Man City are a much more successful side, so their results are inevitably better, but regardless of the quality of the team, each of the other five teams saw their home results drop. Perhaps, as Manchester United fans would love to say, City are unaffected by the empty stadiums because they rarely fill their stadium anyway – their average all-time attendance is just 37,097 out of a possible 55,097 – but the logic that they have no home atmosphere would suggest that their away form during lockdown would improve (which it hasn't) as they're more accustomed to playing with less pressure.
Perhaps Souness' outrageous suggestion had some truth to it; there are small, niche, and familiar advantages for each team at their home ground, with the fans being one of them.
Whilst every fan outside of the blue half of Manchester would love to support this theory, it certainly isn't true, with Manchester City's 2019/20 attendance figures at 54,219 and their pre-lockdown win rate was also very impressive. However, it is worth making the point that, whilst Souness' long grass claim was nonsense, there are perhaps small advantages that teams exploit at their home grounds. Fans or no fans, there is an added pressure to do well at home because otherwise, the difference between a home and away game wouldn't even be a discussion now that football is without fans.
Despite Manchester City's improvement at home suggesting otherwise, I am in total agreement with Joanna; fans make the difference in football. Her (self-admitted) biased example of Liverpool is unarguable, their atmosphere, especially for the big games, must be awe-inspiring for the players. Anyone who plays any level of sport knows the feeling of when a family member or friend comes to watch you play, there's always an added pressure, but also motivation to do well, so I can only imagine what it feels like to have tens of thousands of devoted fans who work all week to see you play and urge you on. Home stadiums, with passionate home fans, are fortresses.
Sport is a much more underwhelming entity without fans, and this can be seen outside of football as well. The gulf in quality and blockbuster excitement between English Premiership Rugby and New Zealand's Super Rugby Aotearoa (with fully packed stadiums) is evident, and that's coming from a man who's seen his team jump from 5th to 2nd over lockdown. Elsewhere, we can look at sports such as snooker, which in terms of atmosphere is perhaps famous for the wrong reasons. Nonetheless, Ronnie O'Sullivan, who transcends the sport for his infamous lack of motivation seemed to have an extra spark for the Snooker World Championship Final when only a third of the Crucible's capacity was filled.
Regardless of what sport you follow, we can unanimously agree that sport needs its fans. Whether you're a Norwich fan (if they exist) wanting to do your part to stop their downward spiral; a rugby fan who wants to see an Autumn with rugby as exciting as the Bledisloe Cup with brimmed stadiums; or a fan of anything who wants to get rid of the awful artificial crowd noises on the TV, at least we can all agree on one thing: fans are the biggest influence in sport.