The FA 'Cupset': A look back at some of the Most Iconic Shocks in the Competition's History
323 total views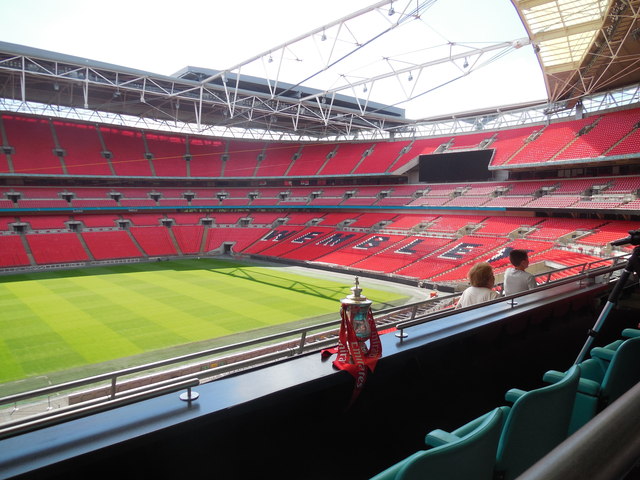 There's no harder topic in which to avoid clichés than when talking about the FA cup; after all, it is almost 150 years old. One of the most common clichés is the 'cupset'; lower league underdogs engaging in 'giant-killings' of opposition sides from higher leagues. Whilst this only tends to happen three to four times in a competition that, in recent years, has up to 900 matches, it's the reason why the FA Cup is the envy of so many other sports and countries. With 'FA Cup fever' providing COVID solace, now's a good time to look at the most memorable 'David vs Goliath' stories in FA Cup history.
Despite the fact only the 3rd round of fixtures have been played this season, there have already been some 'plucky underdog' stories; Sports Editor, Sam Stewart, asked me not to include League Two Crawley's 3-0 hammering of his beloved Leeds, but a result of that conviction has to be mentioned. But the real story of this year is that of Marine; defeating teams up to four divisions higher than them to set up a tie on their own 'cabbage patch' against Tottenham, broke the record as the fixture with the biggest gulf between two sides in FA Cup history (with 161 league places separating them).
Other recent 'cupsets' include League One Bradford's win over Chelsea in 2015, a result that completely 'threw the form book out of the window', considering Chelsea were soon-to-be Premier League Champions. Wigan have twice caused major upset against Manchester City; last in 2018, but more memorably in 2013, when they secured their fairy-tale ending after Ben Watson's last-minute winner won the FA Cup Final for the soon-to-be relegated club against the Premier League Champions.
Going further back, a prominent upset was when 'the crazy gang' beat 'the culture club' in the final. Wimbledon beat an extremely dominant Liverpool side which had won seven First Division titles in the last ten years, and whilst the teams had relative parity compared to some of the other famous upsets, it is equally iconic due to John Motson's classic commentary.
Yeovil Town is known as the ultimate 'minnow' in the FA Cup, holding the record for beating the most league teams as a non-league team, with 20 – most notably so in 1949 when they beat First Division, 'Bank of England Club', Sunderland. The fact that this game is still spoken about today speaks volumes about how rare it is when a Non-League club proves to be a banana skin for bigger sides. A recent example of this was Lincoln's toppling of Burnley in 2017 courtesy of a last-minute winner – which is still shown on BT Sport in the lead up to FA Cup fixtures.
Personally, I love it, and the fact that some people are devaluing it is a real shame. I say, long live the magic of the FA Cup and all of its wonderful clichés.