Roses Unlocked 2021: Oar-some effort from Lancaster's Rowers
349 total views
Arriving at the Sports Centre's canopy, I was greeted with the 'whoosh' of the rowing machines, a sound which signalled the effort and strength needed for the sport. Having meant to have begun at 7PM, the races were delayed for an hour due to technical difficulties at York. However, the increasingly cold weather didn't seem to dampen the enthusiasm of the rowers, especially the senior women's team who were listening to music, chatting and maintaining their energy.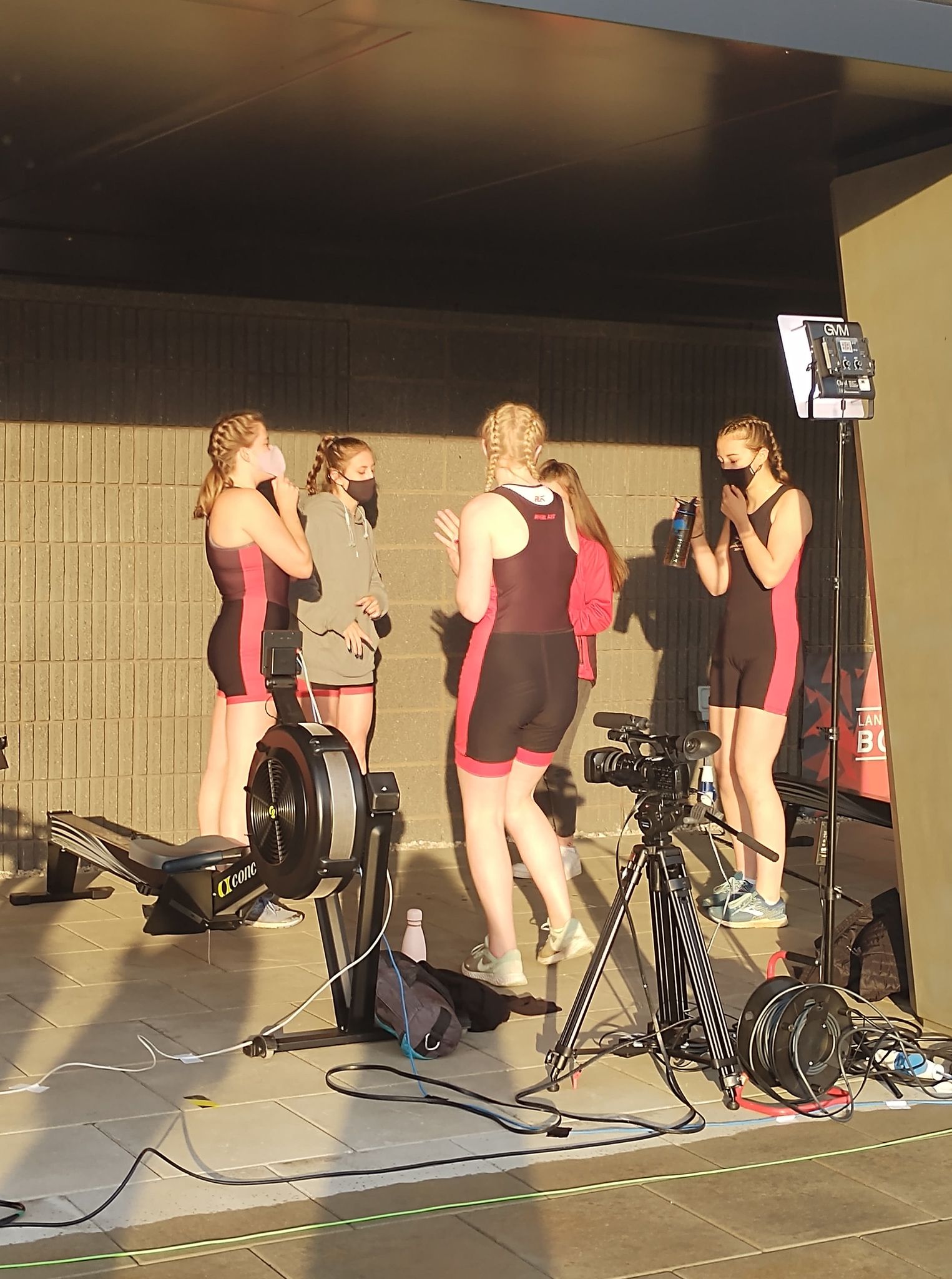 During the wait, the senior women's captain Anna Simpson, explained what it's been like for LUBC this year. The society had only been able to meet a month and a half before Christmas to train together, and then went completely online during Lent term, making it difficult to stay motivated. Although, Anna says that since Easter everyone has been keen to get back into it and have been training hard.
Each team had four rowers who had to row 500m, making it a 2km race. The coxswain, who usually steers the boat and ensures coordination, was also there to yell encouragement.
The event started out strong with the senior women's team, made up of rowers Katie Phillips, Georgia Rattigan, Sophie Young, and Trina Read – alongside coxswain Megan Dyke. The senior men's team was next and also gave it their best shot, and included Toby Gilmore, Finn Carter, Chris Roberts and Jamie Mellor, with Charlie Guilden as cox. The last team to race was the men's novice team, made up of Vlad Oancea, David Richardson, Kieran Duffy and Matthew Iewthwaite with Jamie Mellor as cox. Whilst York managed to win these races, the endurance shown by our teams was outstanding, and I agree with Finn Carter who ended his race with "that was insane."
The novice women's team competed third and were the victors of the event. The team included Maisy Bowen, Caity Beattie, Sophie Raine and Claire Roberts. Jo Witten, the coxswain for the novice girls, explained that the women have never competed, so the novices "have some grit" and had been "training like animals" to be fully prepared. It clearly paid off and gave Lancaster two points for the start of Roses.
For every race the society went wild with support. This team spirit was noted by the men's senior rowing team after they had competed, with Chris Roberts explaining that with rowing "you're doing it for the people around you."