Frightfully good grub
490 total views
Halloween: it's all over. The Freddy Krueger masks and witches' hats have been cleared from the shelves and the fake blood and face paint packed away for another year. However, there's one last remnant of the festivities that continues to linger on the shop shelves for weeks afterwards; the humble pumpkin.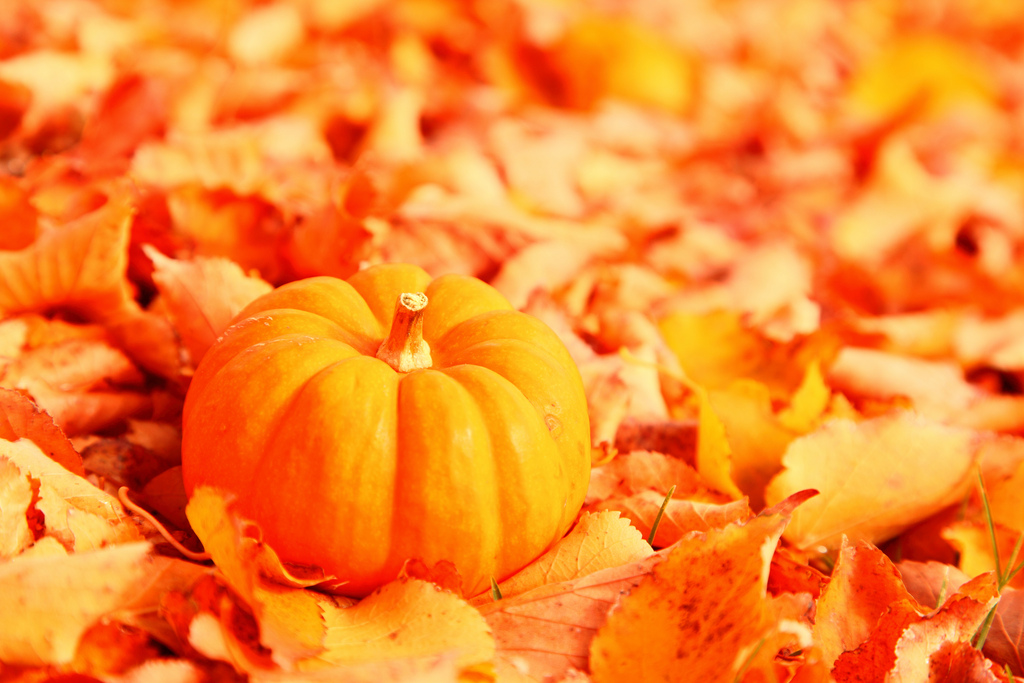 Pumpkin is a fantastic ingredient. It's nutritious, low-fat, and high in fibre, vitamins and minerals. And best of all…it's cheap! A large pumpkin last week would typically have cost around £2, but once Halloween closes its doors for another year, they'll be on sale for next to nothing as stores try to clear their shelves of excess stock. So take advantage, go forth and buy. They're easy to prepare, taste delicious and just one of those bad boys could feed you for a week.
Try these recipes for size. They're all tried and tested, and work a treat.
Roasted Pumpkin Seeds
Ingredient:
Method:
Once you've scooped out all of the stringy stuff to make your jack o' lantern, don't throw away the seeds. Rinse them well to get rid of all of the stringy bits and leave them to dry overnight
Stick them on an oiled baking tray with a little salt
Roast in the oven at 160-170°C (Gas Mark 3) for 20-30 minutes. When they come out they'll be lovely and crunchy
Why not get adventurous and experiment with different seasonings such as jerk or cajun which work well, as does a little cumin, chilli powder, or nutmeg. Or for those with a sweet tooth, try a little brown sugar and cinnamon.
Pumpkin Risotto
Pumpkin and sage is a match made in heaven and here they marry beautifully with creamy risotto and a garnishing of parmesan.
Ingredients:
Pumpkin
Olive oil
Salt and pepper
Risotto rice
Small onion
1 Garlic clove
Splash of white wine (optional)
Chicken or vegetable stock
Sage (fresh or dried)
Parmesan
Method:
Remove all the seeds from the pumpkin
Cut away a couple of slices, enough for two people. (There's no need to remove the skin)
Place the slices skin-side down on a baking sheet, drizzle with a little oil, salt and pepper
Place in the oven for 25-30 minutes at 190°C (Gas Mark 5)
Once nicely roasted, carefully remove the pumpkin flesh from the skin with a knife or the edge of a spoon and cut into bite-size pieces
To make the risotto: allow around 75-100g of risotto rice per person for a main meal. Arborio and carnaroli are the most commonly found types of risotto rice and either will do
For two people, simply add a finely chopped small onion to a little olive oil or butter in a pan and cook gently until the onion becomes translucent
Add a crushed garlic clove and cook for another minute
Add the rice and stir well coating the rice in the oil or butter
After a couple of minutes the rice too will begin to look slightly translucent. At this point add a splash of white wine, if you like, or begin to add some hot chicken or vegetable stock  a little at a time (the stock can simply be a stock cube dissolved in a pint of boiling water)
As the risotto bubbles away, stir continuously and keep adding the stock in small amounts until the rice is cooked through
Add the pumpkin pieces, some chopped sage (fresh is best but dried works well too), plenty of grated parmesan and salt and pepper. Delicious!
Pumpkin Ravioli
Why not make your own pasta? As daunting as it sounds, it's actually very simple. The basic ratio for egg pasta is 100g of flour to 1 egg (or 2 egg yolks, if you're feeling luxurious!). Type '00' flour is the best as it's very finely sieved and has a soft feel, but a decent pasta can be made from a high quality plain flour.
Ingredients:
200g Flour
2 Eggs
1 Pumpkin
Optional extras: parmesan, feta cheese, sage, basil or crispy bacon pieces
Method:
To make enough ravioli for 2 people, place 200g of flour in a bowl
Make a well in the centre of the flour and add the beaten eggs
Mix with your fingertips until everything comes together into a loose dough, then knead it well until you have a smooth pasta. (If you have a food processor, just put all the ingredients into the processor and mix until it looks like breadcrumbs and then knead into a dough)
You then simply divide your dough into two pieces and roll each out into long thin strips on a floured surface. (You need two pieces that are roughly the same size and thickness, around 40cm x 10cm, and 2mm thick)
Take some pumpkin that has been roasted as its has been in the risotto recipe (see above), but this time mash it down with the back of a fork until you have a pulp
Allow to cool, then add whatever you like to it, for example, parmesan, feta cheese, sage, basil, crispy bacon pieces all work well.
Place a teaspoonful of your filling at intervals along one of the strips of pasta, leaving a good 3-4cm gap between each
Next, dip your fingertips in a little water and use them to dampen the pasta around each spoonful of mixture
Place the second strip of pasta on top of the first and carefully press down around the pumpkin filling to stick the two strips together. (The trick is to get rid of as much trapped air as possible). You should end up with 5 or 6 conjoined ravioli
Simply cut between each one to produce single ravioli, drop in a large pan of boiling salted water, and cook for 2-3 minutes
Spicy Pumpkin Soup
Soups are SO easy to make, and take no time at all.
Ingredients:
1 Pumpkin
Small onion
1 Clove of garlic
1 Stock cube
1 Bay leaf
Cumin powder
Chilli powder or 1 chilli
Method:
Heat a little oil in a pan
Add the finely chopped onion and cook gently until it begins to turn translucent
Add the crushed garlic, a teaspoonful of cumin, one finely chopped chilli or half a teaspoon of chilli powder and a couple of slices of pumpkin flesh (the raw flesh after you've removed the skin).
Cook for a couple of minutes, then add a pint and a half of stock and the bay leaf
Allow to simmer until the pumpkin is tender
Add salt and pepper, then serve  or if you have a blender, mix all the cooked ingredients into the blender for a few minutes until smooth and serve with a swirl of cream. Simple!