Holy costume party Batman!
502 total views
Capes are not, by any means, a rare sight in Lancaster.  Whether it be the staple superhero themed party, Edward Cullen wannabes at Halloween or the entertaining if not slightly bizarre antics of the Lancaster University Live Action Role Playing Society (trying saying that with a mouth full of crackers), capes are an indispensible item of fancy dress attire.  But no more.  Cape-wearing just got casual.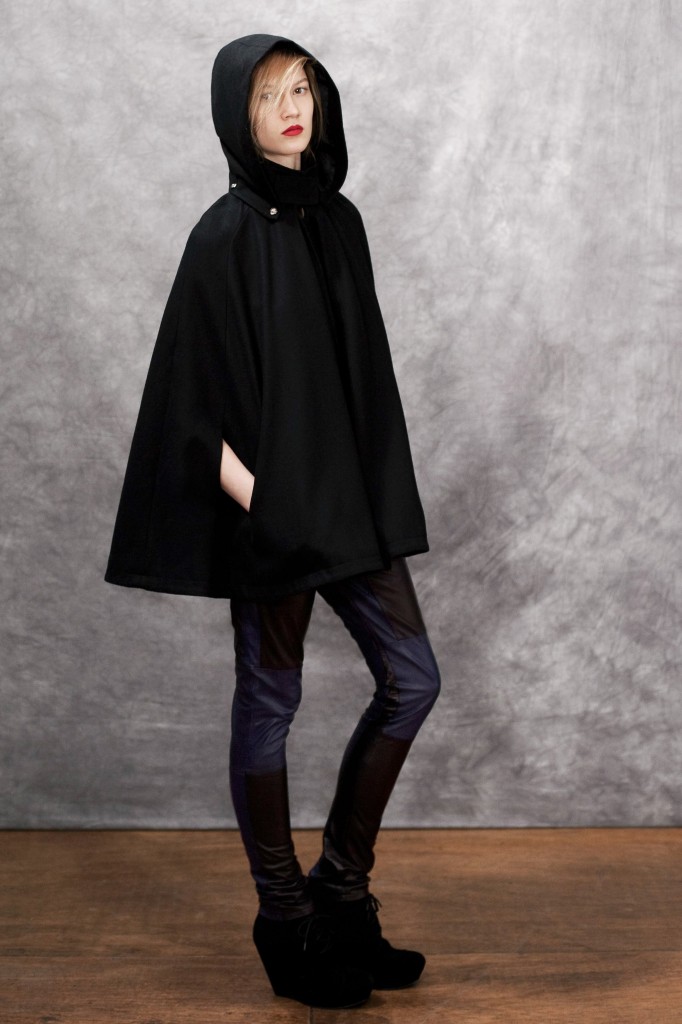 However, capes have found their incarnation in the fashion world more as a mix between a coat and a poncho than what we would generally consider a cape; think more Little Red Riding Hood than Superman. Capes have a stigma of fancy dress built-in and one of the most annoying questions for fashionistas trying to push boundaries is 'what have you come as?' However, the shorter style encompassing front and back makes the cape not only more mainstream acceptable, but also a feasible choice for those cold Lancastrian days.
The cape does not need to announce itself to have the optimum effect in your wardrobe.  In times past, a cloak may have been a great way to hide your dagger, but nowadays they are undoubtedly conspicuous.  Try to be subtle, picking a cape that does not outwardly look like much more than a coat.  You may wonder the point of wearing one at all, but there is one key aesthetic to the cape that you want to emphasise.  Unlike jackets, they are not form-fitting, rather opening out from the shoulders towards a wide hem at the waist.
They are an exercise in playing with your silhouette.  Team it up with skinny trousers to contrast against the shapeless androgyny of the cape.  If your cloak is sleeveless, experiment with wedge heels for a 'filled-in' outline to your outfit.
Capes have been a part of military uniform throughout history, so brass button embellishment is a common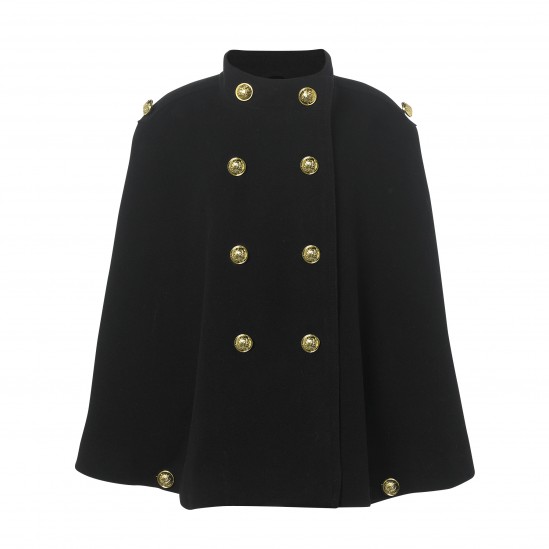 occurrence on the high street.  Take off the safety latch and wear your military cloak with textured leggings, army boots and boot socks for an explosive outfit.
If G.I. Jane isn't your style, then bring out your inner emo and go goth.  A completely black, cape-based ensemble will show of your distorted figure and give you an edgy look, perfect for this time of year.  But just remember to keep your make-up pale and your lips poison-apple red.
Styling
Materialise : Your new cape will be the bulk of an outfit, so pair it with other textures of fabric such as lace or leather to avoid looking like you're in an all-in-one sack.
Don't overload: Layering is usually key, but too many visible fabrics on your top half will over-complicate the outfit.  Be confident and be subtle and let the styling talk for itself.