Gardiner beats off Lord and RON to head new team
998 total views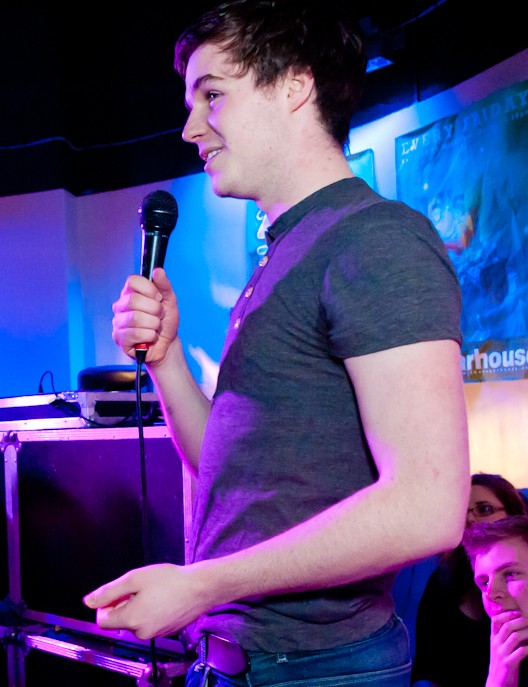 George Gardiner has been elected as the next LUSU President by the highest voter turnout in institutional memory, beating his opponent Mark Lord by over 500 votes.
In his acceptance speech Gardiner was succinct, saying "really quickly just a massive thank you to everyone for voting," then thanking his family, flatmates, and campaign team. He finished by saying: "But the biggest thank you goes to Becky Baines, my girlfriend. Thank you."
Speaking after the results announcements, Gardiner said he felt: "Ecstatic, is the best way of putting it. It was absolutely nerve wrecking today, so tense after voting closed."
Regarding the wide margin by which he was elected, Gardiner humbly said: "I didn't expect it to be honest, I think most people would agree with me, it's been pretty difficult to gauge." He felt that it had been a close contest, saying: "I didn't know how it was going to go, I didn't feel I was a favourite, and to win by that margin: I'm very, very happy."
Gardiner's campaign relied heavily on getting the right value for students' money and making sure that the student experience provided by both Lancaster University and LUSU lives up to the value of fees that are to be charged.
The contest for President was decided by 2,733 students in its single round of voting. 402 votes were cast to re-open nominations, Lord received 756 votes and Gardiner received 1,310.5 votes.
Current LUSU President Robbie Pickles said: "I'm absolutely thrilled for George, he's put in such a huge amount of effort, he's really engaged with the electorate and that shows in the amount of votes that he's won, and I think it's an absolutely phenomenal result."
Pickles also commended the candidates and current officers for the success of the elections and the amount of voters.
Asked whether it was down to the calibre of this year's candidates or this year's election team, Pickles said: "I'm going to go exactly 50/50." He cited the elections bylaw rewrite undertaken by current Vice President (Finance, Events, Democracy and Societies) Matt Windsor and himself as one factor, balancing with "absolutely the candidates are the people who have made this turnout higher, but they couldn't have done that without these changes".
Pickles also congratulated the candidates on being able to combat the fact that campus spaces such as Alexandra Square, previously a central factor in candidates' campaigning, were out of bounds. "They got creative, they did different things. Things that worked last year didn't this year and vice versa," he said.