Protesters 'occupying' Lancaster arrested
845 total views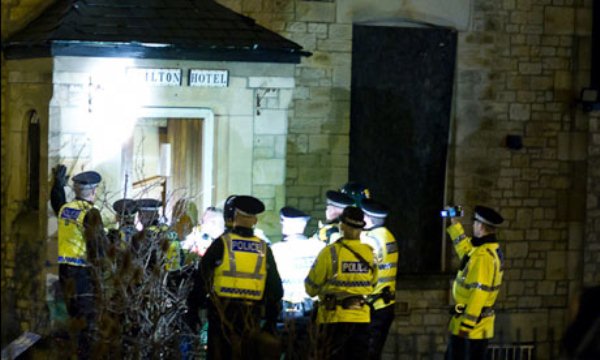 The Lancashire Police press office has confirmed that four protesters were arrested on January 8th following reports of a break-in at the deserted Railton Hotel.
The report states that "police were called to the Railton Hotel on Station Road in Lancaster at around 4pm on Sunday 8 January to reports of a break in. On arrival, officers found a group of protesters inside the building. Officers later entered the property and four arrests were made."
The group, which consisted of two men and one woman from Lancaster and one man from Morecambe, are said to be members of 'Occupy Lancaster'.
Occupy Lancaster was launched on October 15th 2011 following the 'Occupy Wall Street' movement which began in New York City in mid-September of last year. On its webpage, Occupy Lancaster explains that the Occupy movement is "an indefinite protest against corrupt politics and corporate greed".
Lancaster University Against Cuts (LUAC) representative Chris Witter told SCAN that "LUAC fully supports Occupy Lancaster" going on to say that "in the hope of building a community space for everyone in a rotting building that's been abandoned for years, good people from Lancaster Occupy began an occupation of the Railton Hotel, made legal under squatting law, section 6."
A postgraduate Law student from Lancaster student offered an explanation of the Police's intervention. Section 6 of the Criminal Law Act 1977, "Violence for Securing Entry" states that: "Subject to the following provisions of this section, any person who, without lawful authority, uses or threatens violence for the purpose of securing entry into any premises for himself or for any other person is guilty of an offence, provided that—(a) there is someone present on those premises at the time who is opposed to the entry which the violence is intended to secure; and (b)the person using or threatening the violence knows that that is the case."
However, subsection 6 of this law clearly states that "a constable in uniform may arrest without warrant anyone who is, or whom he, with reasonable cause, suspects to be, guilty of an offence under this section."
In this case, the police had entered the property due to suspicions of criminal damage of the building. According to the Guardian, a spokesperson from Lancashire police described the protesters as having barricaded themselves in the hotel.
Witter, however, still feels that the police response to the protesters was "pure intimidation, aggression and destruction in defence of private property and the political status quo."
Michael Doupe, a civil property law expert from Lancaster University's Law School, advised SCAN that squatting "is in fact simply trespassing on land in strict English Law terms."
Stressing the subjectivity of law which has lead to disagreement over the Police's actions at the hotel, Doupe added that what seems to have has happened here clearly involves some aspect of criminal law which has occasioned the interest of the Police."
"There are a range of public order offences and may be something here tipped the balance which made the activity criminal rather than purely a civil matter," Doupe added.
The Lancashire Police have confirmed that the protesters have all since been released with no further action.
Despite this, Witter feels that the police's response has "destroyed Occupy's plans for the building, they evicted a legal squat, and they deployed the spectacle of their power as a means of intimidating the people of Lancaster, and all those who wish to develop an alternative to a society of perpetual capitalist crisis. But, we are not cowed and we will not give in."