Candidate interview: Tom Forrest
752 total views
"I want to inspire Lancaster students and ignite pride within the Uni"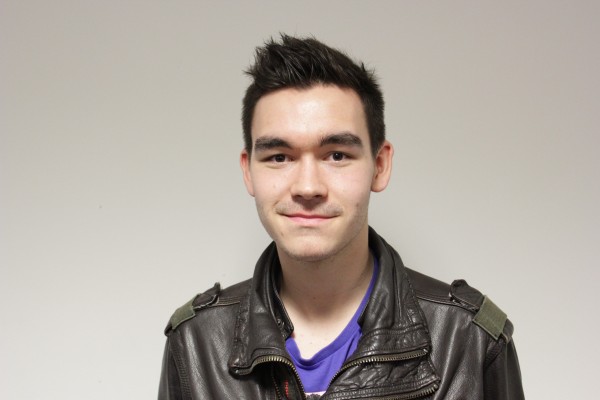 Tom Forrest – Lonsdale College
The key to Tom Forrest's campaign to be the next Vice President (Media and Communications) lies in his emphasis upon greater unity between Lancaster's three forms of media: SCAN, Bailrigg and LA1:TV. Forrest wants to encourage more joint ventures between these medias as well as creating a new "joint media app." In general, he believes he has the skills and experience to fulfil this role and achieve these goals.
He currently holds the position of Head Sports Producer for LA1:TV and is heavily involved with many different shows on the TV Channel, as well as being involved in organising large joint media events with Bailrigg FM. Recently, he was one of the main organisers for the successful 'Question of Sportscaster' event, which involved the collaboration of both LA1:TV and Bailrigg FM.
Forrest has already written for SCAN and would be keen to work with the current Vice President (Media and Communications) to gain further insight into the role. He has also worked freelance within media outside of LUSU for 3 years, and is looking forward to engaging in two media placements over the Easter holidays.
Forrest placed a lot of emphasis on the renovation of Bailrigg in the hope of increasing its listenership. He aims to create a new feature for the station, "Bailrigg on Demand", in which students can listen to any radio show they wish to at any given time, thus increasing the number of students interacting with Bailrigg. Forrest also wants to ensure that the station has the right means to begin attempting coverage of more live events around campus, as well as big sporting matches.
Forrest believes student media should be "more about the students, the societies, and the college events," offering them more coverage of what is happening in students' everyday lives.
When questioned on the issue of separating the roles of SCAN Editor and Vice President (Media and Communications) Forrest argued that the two roles should still be combined. He expressed a strong desire to be heavily involved in editing SCAN and being very hands on with the paper, expressing that he would "love the opportunity to edit SCAN."
Overall, Forrest believes that with his experience, coupled with his commitment, great leadership skills and creativity, he can use the media to "inspire Lancaster students and ignite pride for the great parts of the University."