Blow away those cobwebs
428 total views
Winter  is over, so it's spring cleaning time! Some may loathe it, but it's needed to get ready for summer fun. To revitalize your living space, here are some innovative tips that you may want to steal.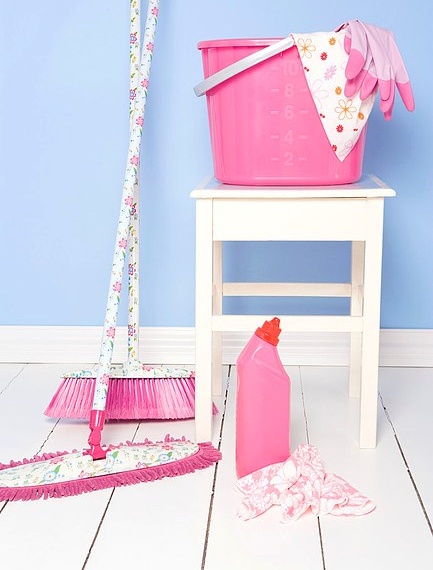 Decorating is essential as it affects the feel of the whole room and there are a few steps you can take. It only takes fifteen minutes for a quick cleanup of your room, including making the bed, emptying your bin build-up and putting those dirty clothes you've thrown on the floor in a washing basket. Freshening up your curtains will absolutely brighten your room – curtains are real dust-traps, so give them a spray and shake them out. It's important to check your windowsills for any mould and mildew that may have been building up over the winter months, so get a duster and get cleaning. Adding a bunch of blooming spring flowers helps to sooth and refresh a room, so treat yourself to a bouquet and a funky new vase. Mirrors and scented room sprays are also brilliant methods to make your room feel airy and relaxed.
As well as interior design, a wardrobe clear-out also contributes to any springtime makeover! Celebrity fashion expert Julia Dee claims it is important to remove everything from your wardrobe and go through it one-by-one, giving you the valuable opportunity to find old clothes you'd forgotten about and pick out old items that can be taken to the charity shop. Also, remember to wash your woollies before storing them away for next winter – you don't want them to become a breeding ground for moths! With a quick clear-out of old clothes and a more spacious wardrobe, what better excuse to shop for some new pieces? Hunt out the basics such as cheaper t-shirts and vest tops instead of brands so that you don't blow your budget. You could try limiting your wardrobe to a few colours so that all your clothes are interchangeable and ready to be mixed-and-matched. Don't forget the accessories – plain ones are great for daytime, whereas the fancier are for elegant evening occasions.
There are numerous ways to revamp your room, and among these carpet cleaning is undoubtedly the most important. Eighty percent of carpet dust can be dealt with by regular vacuuming, so get out your vacuum cleaner and get to work!
Spring cleaning is not only about cleaning, but also about organizing your whole life. There are countless strategies to make your room a better living space. De-cluttering is genuinely a tall order, and a room makeover requires time, but it's worth it. Now if only we could always keep our rooms tidy so that spring cleaning would be an easier task…