Skye's Scran for SCAN: Healthy New Year!
606 total views
Hello everyone! I hope you had a great a holiday break, relaxing and indulging in delicious home food. Now that we are no longer in the holidays and are all back at uni, it is perhaps time to eat less indulgent foods. If you're like me and have made a New Year's resolution to eat healthier, then you will enjoy the focus of this week's food column: healthful but still yummy food.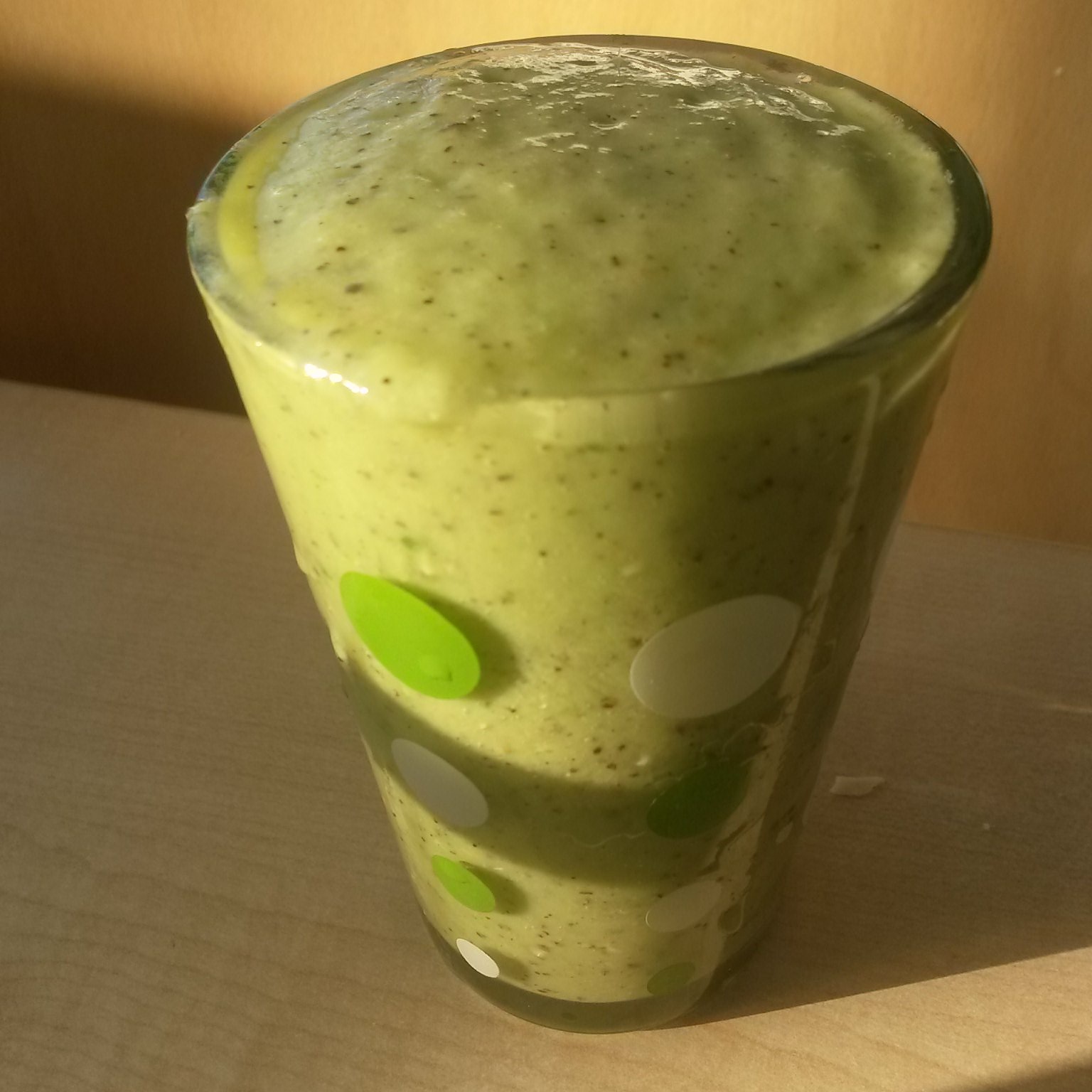 Green Health Smoothie
This revitalising smoothie is packed with antioxidants, iron and protein, which will make your body feel great!
Serves: 1 | Prep time: 3 minutes
Ingredients
300ml soy milk
1 teaspoon honey
25g of spinach
2 tablespoons cashew butter
1/2 avocado
Method
Place all the ingredients into a blender and blend until smooth.
Recipe inspiration source:
http://madeleineshaw.com/recipes/new-year-green-smoothie/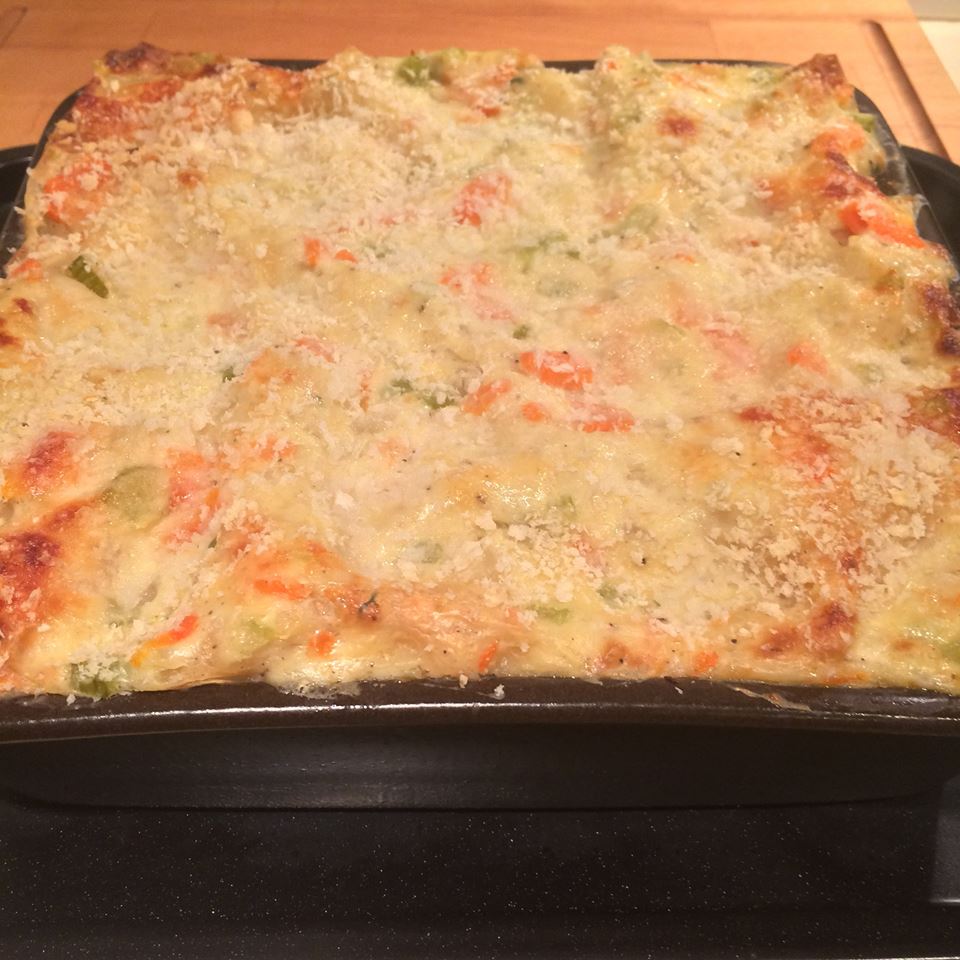 Fabulous fish Lasagne
Traditionally lasagne is made with beef and pork, however this Venetian recipe uses fish, which has lots of beneficial minerals and vitamins. It is recommended that we eat fish at least two times a week and yet many of us consume it only occasionally. So here's an appetising and easy way to incorporate our friends from under the sea into our diet. Lasagne is a staple comfort food so I'm sure many of you will definitely love this dish.
Serves: 4-6 | Prep time: 50 minutes | Bake time: 45 minutes
Ingredients
125g butter
1 white onion, peeled and finely chopped
2 medium carrots, peeled and finely chopped
3 sticks celery, trimmed and finely chopped
1 small fennel bulb, trimmed and finely chopped
bunch of fresh parsley, leaves picked and chopped, stalks kept
sprig of fresh bay leaves
a rasher of pancetta
12 prawns
100ml white wine
850ml milk
80g plain flour
sea salt and ground black pepper
600g fish fillets (you can mix cod, haddock, salmon), skinned and cut into small chunks
300g cherry tomatoes, cut in half
70g freshly grated Parmesan cheese
250g lasagne sheets, dried or fresh (personally I prefer fresh)
50g panko breadcrumbs
Method
Set the oven to 180°C. In a large deep saucepan melt a quarter of the butter over a medium heat. Add the carrots, celery, fennel and onion and with a lid on slowly sweat for 10 minutes.
Stack the parsley stalks and bay sprig together and wrap them in the rasher of pancetta, tying together with a string. Add this parcel into the pot with veggies and cook for 15 minutes, until the veggies are soft but not coloured.
Pour in the wine and boil for a few minutes until reduced. Add the milk and as soon as it has boiled, turn off the heat and cover with a lid.
In another deep saucepan, heat the remaining butter and when bubbling, add the flour and stir together until smooth.
Using tongs, fish out the herb parcel and throw away.
Add a ladleful of hot milk and vegetables to the butter/flour mix and stir until absorbed. Add another ladleful and stir like before, then add another until you have combined the two.
Bring the saucepan to the boil gently, ensuring to stir all the time and simmer gently for a few seconds to cook away the flour. Take off the heat and season with salt and pepper.
Ladle a quarter of the sauce into a large lasagne dish and smooth out flat. Layer a third of fish, a third of tomatoes and a third of chopped fresh parsley and a quarter of Parmesan and cover with lasagne sheets.
Build two more layers of filling and pasta; spread the last of your sauce over the top sheets of pasta and the remaining Parmesan.
Sprinkle the panko breadcrumbs on top of the final layer.
Cover the lasagne with tin foil and bake for 22 minutes. Then remove tinfoil and bake for a further 23 minutes.
Ensure the lasagne is piping hot before serving. Buon appetite!
Recipe inspiration source:
Jamie Oliver, 'Cook with Jamie' page 78.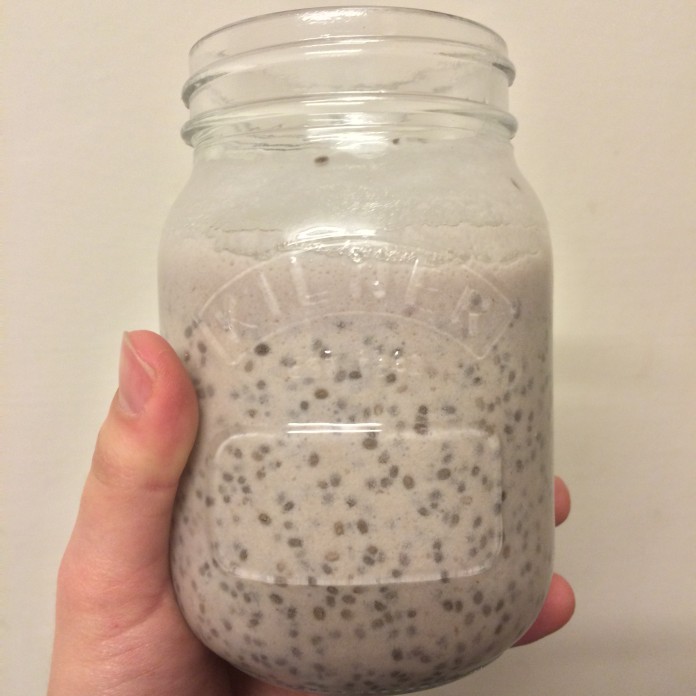 Banana Coconut Chia Pudding
If you love bananas and coconuts, then you will adore this pudding. It is so, so good, you simply must try it!
Serves: 1 | Prep time: 10 minutes
Ingredients
1 ripe banana, chopped into coins
60ml coconut milk (I used canned)
1 tablespoon honey
2 tablespoons chia seeds
Method
Combine the banana, coconut milk and honey in a blender and blend until smooth.
Pour into a glass and stir in the chia seeds. Cover with cling film and refrigerate for at least four hours or ideally overnight.
Enjoy for breakfast or dessert, or whenever your sweet tooth wants some lovin'!
Recipe inspiration source:
My own.