Mixed fortunes for Lancaster's swimmers
451 total views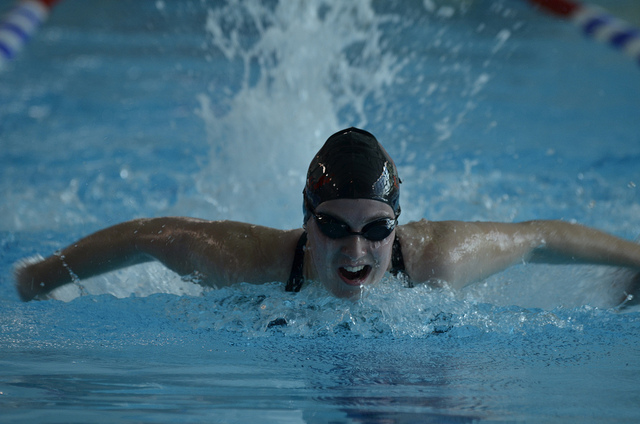 Women's Swimming- Lancaster 43 – 59 York
Men's Swimming- Lancaster 50 – 50 York
York's Swimming team held Lancaster's men's to a draw whilst beating the Lancaster women by 16 points. President of the Swimming and Water Polo Club, Rebecca Gannon, was proud of the team's performance especially due to the girls team being at a disadvantage without a full team She said, "the captain had to do three back to back women's 100m races due to a lack of swimmers."
The competition began with 4 x 50 metre medleys from both the female and male teams. The female medley was led by Lancaster for the first two legs, but York caught up in the butterfly leg making it neck and neck and winning with crawl. Lancaster men's got off to a good start in the competition, winning their medley by mere seconds as York put up a resounding fight.
Following the medley relays, the next section of the competition was the individual 50 metre races, butterfly, backstroke, breaststroke and crawl. York comfortably took the lead in the female events, taking wins in all four with Lancaster only winning the battle for second place in the crawl; the female York team had 34 points while Lancaster had 18.
Lancaster men's team on the other hand finished the individual 50m races 2 points ahead of York at 21 – 23 leaving it all to 'swim' for in the 100 metre and relay races.
The close contest for the men's points continued in the 100m individual races with York taking first place in crawl and butterfly, and Lancaster winning the breaststroke and backstroke races. The women put up a fight in their 100m races with the captain swimming in three out of four due to a lack of players.
During another break, the updated scores were announced with only the 100 metre individual medleys and the 200 metre freestyle relays to go. The men were still separated by a mere two points with Lancaster on 41 and York on 43. The Lancaster females still had a big task ahead of them with the scores standing at 36 for Lancaster and 50 for York.
York took the women's individual medley by half a length, whilst Lancaster secured first and second place for the men's. There was still all to play for in the men's freestyle relay as the swimmers were neck and neck after the first 50 metre. York pulled away in the third 50m, winning clearly with an incredibly powerful crawl from the final swimmer. Lancaster women failed to enter two female teams in the last relay due to a lack of swimmers, and although the team matched York for the first three legs, York pulled away at the end of the third and clinched the win.
The scores ended at Lancaster 50-50 York, in the men's competition and Lancaster 43-59 York,  in the women's. Team captain, Sián Phillips-Murphy had this to say about the men's performance, "The boys' competition was very close. They have trained really hard this year due to many members of the team graduating last year. It was just a shame that it came down to those last two points."