Climbers help Lancaster reach the top
632 total views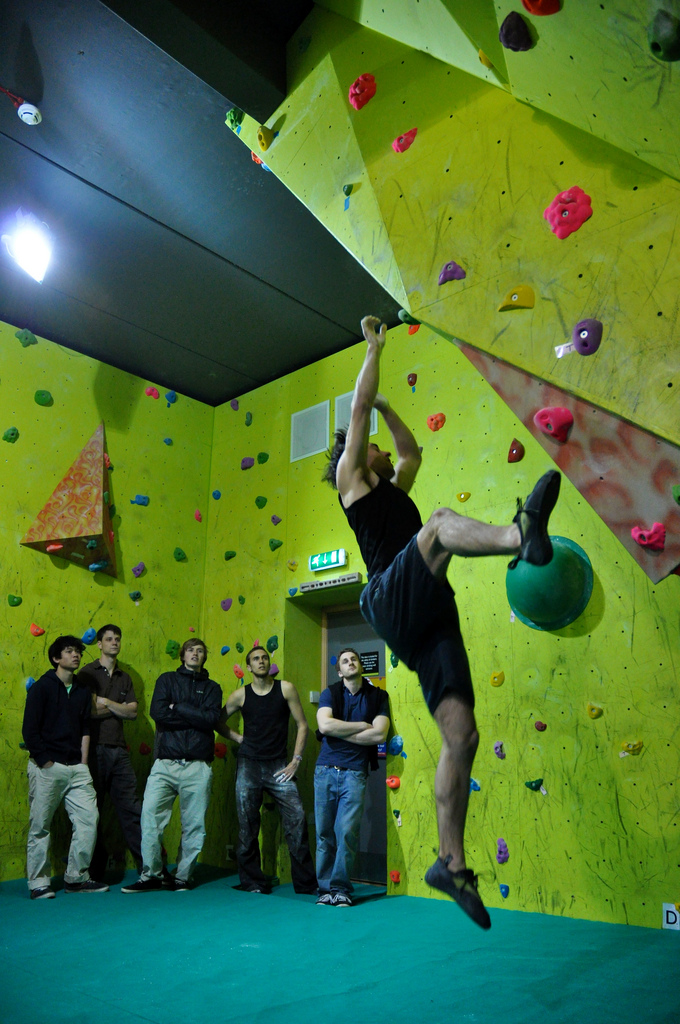 The Lancaster Climbing teams had a very successful day, winning all of the 18 available points for the home Roses effort. Competition Climbing is worked out on a points system. In today's competition, the competitors had a two and a half hour session in which to attempt the 25 bouldering problems ranging in grades from V0 to V8. 10 points are awarded for a successful first attempt, seven for a second and four points for a third.  Certain problems also include bonus holds which are worth one point if reached.
The C team competition, although worth no points for the overall standings, was won easily by the Lancaster team made up of Adam Mackintosh, Arran Greenop and Zoe Taylor.  Despite a no show for York, the Lancaster team built up a healthy combined score of 345 points.  The Lancaster B team were equally successful with Ryan Sinclair, Gareth Brading and Becca Hurst totting up a tally of 410 points between them. Hurst's individual score of 72, which gave her second place in the individual female rankings, was the lowest of the Lancaster team but exceeded the points achieved by any of the climbers on York's B team, whose score of 158 was well off the Lancaster-set mark.
The afternoon saw the commencement of the A team competition, worth four points in the overall standings. It was a much more relaxed atmosphere than the morning competition with less climbers in the cave and the six competitors offering each other moral support and tips as they worked through the problems. The competition problems were set on Monday, meaning the Lancaster climbers were restricted from accessing the bouldering cave in the week leading up to the competition. The Lancaster A team racked up an impressive combined score of 526 points, with all three climbers gaining points in the individual competition as well.  The York A team put in a fine effort for a score of 363, yet it was not enough to encroach on Lancaster's remarkable performance.
The Lancaster teams showed an immense amount of strength and skill, and after a fruitful BUCS competition, with Jake Surman and Andi Smith coming in joint fourth position, it seems that the climbing talent in Lancaster is going from strength to strength. A year of hard training has clearly paid off with the climbing results making a big impact on the Roses standings this afternoon.
Final Results:
Team Competition: Lancaster A Team 526 – 363 York A Team Lancaster B Team 410 – 158 York B Team Lancaster C Team 345 – N/A York C Team (No Show)
Men's Individual Competition: 1. Andi Smith (Lancs) – 223 2. Jake Surman (Lancs) – 220 3. Gareth Brading (Lancs) – 193
Women's Individual Competition: 1. Hulda Norstein (Lancs) – 83 2. Becca Hurst (Lancs) – 72 3. Caitlin Green (York) – 59