A review of Marina & The Diamonds at Manchester Academy
416 total views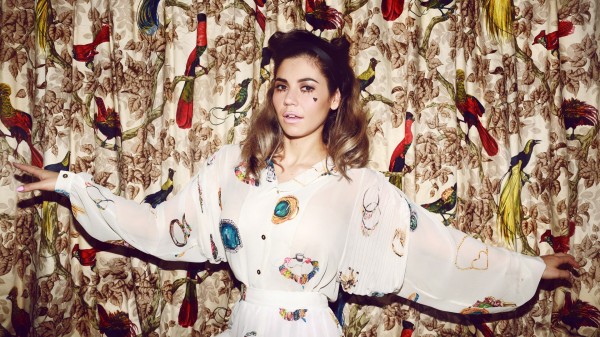 Going to see Marina and the diamonds on Friday night at Manchester Academy on first impressions looked like it was not going to be quite the night I'd hoped for. A million teenage girls, tutued up, heart tattoo on their cheeks and positively screaming, were all queuing up to see Marina Diamandis perform her second album Electra Heart. I got in the queue, more than a little half-heartedly surrounded by these overexcited little girls but thankfully, enduring their prepubescent delight paid off as soon as Marina got on stage. I have to admit I did get infected by the teen spirit too, and it wasn't long before I'd popped to the toilets, whipped out my liquid liner and drawn on the famous heart on check icon the new Marina has been sporting.
Her transition from the unconventional and opinionated pretty girl to prom queen glamour goddess with a deadly edge suited her and though her sound was more pop than her last album, there were some moments of the old Marina in the more stylised Electra Heart set.
Marina looked flawless making her entrance in a retro inspired outfit complete with a wedding veil before opening the set with 'Primadonna.' The set iteself was energetic and full of dance moves you would usually associate more with The Supremes than this 26 year old, but then it did suit the new Jackie O style image she was working. Surprisingly, though her performance as extremely high energy, she has to be commended on her faultless vocals. She wasn't out of breath or shaky even though she danced throughout and her acoustic versions of her songs, which really displayed just how powerful and strong Marina's voice was.
The show was filled with little quirks and showy nothings, like her fake American accent and a little stuffed dog, which I felt took away from Marina's usual likability. However, the show was brilliant and I have to admit I was screaming along with those teenage girls just as much as anyone else by the end of it.