Fylde destroy James in the battle of the colleges
487 total views
Fylde College 36 – 26 James College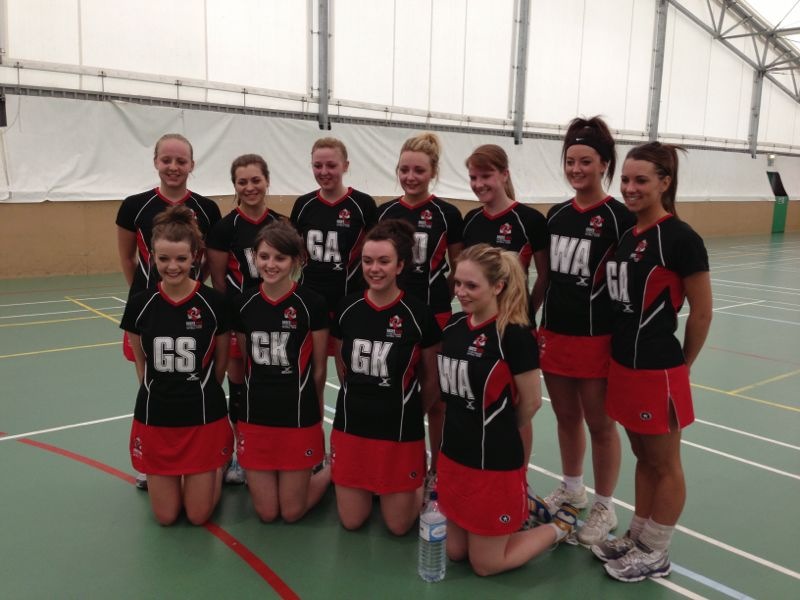 The netballing behemoth of Fylde College again showed their sporting superiority, as they easily dismantled James College on the morning of the last day of Roses. Fylde beat James by ten points, but the score-line flattered the York college who were comprehensively outplayed for large periods of the game.
Fylde led the first two quarters comfortably, but sat back a little in the third quarter to allow York to gain a few points. The Lancaster girls however were always in control of the game, as quick passes and exceptional movement gradually unhinged York's defence. The Lancaster wing attacks and goal shooters moved with such speed and poise that the York defence struggled to cope for the majority of the game. Becca Blackburn and Gabby Worrall were passing and moving with such effortless ease, and as York began to tire from defending, so their general movement became more laborious and predictable. Blackburn and Worrall put a commendable effort into the game, as the sports tent in York was a very hot and a slightly impractical space for such an intense game.
Katie Mitton, Lancaster's centre, played with her heart on her sleeve and coped admirably in the middle of the pitch, dictating the play well. Chloe Moorcroft, Jess Webb and Joanne Higgs also played exceptionally well and nullified most of York's play, as their ruthless and professional play forced York into making a few uncharacteristic errors. When on occasion York managed to navigate through the Fylde defence, the goalkeepers Lauren Walsh and Lucy Aspen provided yet another fearsome obstacle that mitigated many of James scoring opportunities. Sarah Murray, Fylde's other goal defence, also performed well under pressure as the watchful eyes of a well attended and electrifying crowd grew expectant.
Arguably Fylde's best two players, Emma Herron and Kat Simkins, were a force to be reckoned with when provided with any goal-scoring opportunity. With good movement and a great deal of composure, both goal shooters played well and opened up a considerable gap between themselves and James college. Herron, who was captaining Fylde in one of her last games for the college, was in no mood to be sentimental as she ruthlessly scored perhaps the majority of Fylde's goals. Herron's performance did not go unnoticed as James College acknowledged her as the best player on the day.
The final score was 36-26 to Fylde, which provided another high in an already impressive season, having been unbeaten in the college league. The large crowd that had gathered were clearly delighted with the result and the manner in which the victory came, as Lancaster were desperate to claw back the points against the White Rose.