Lancaster step up to beat York in the Ballroom
526 total views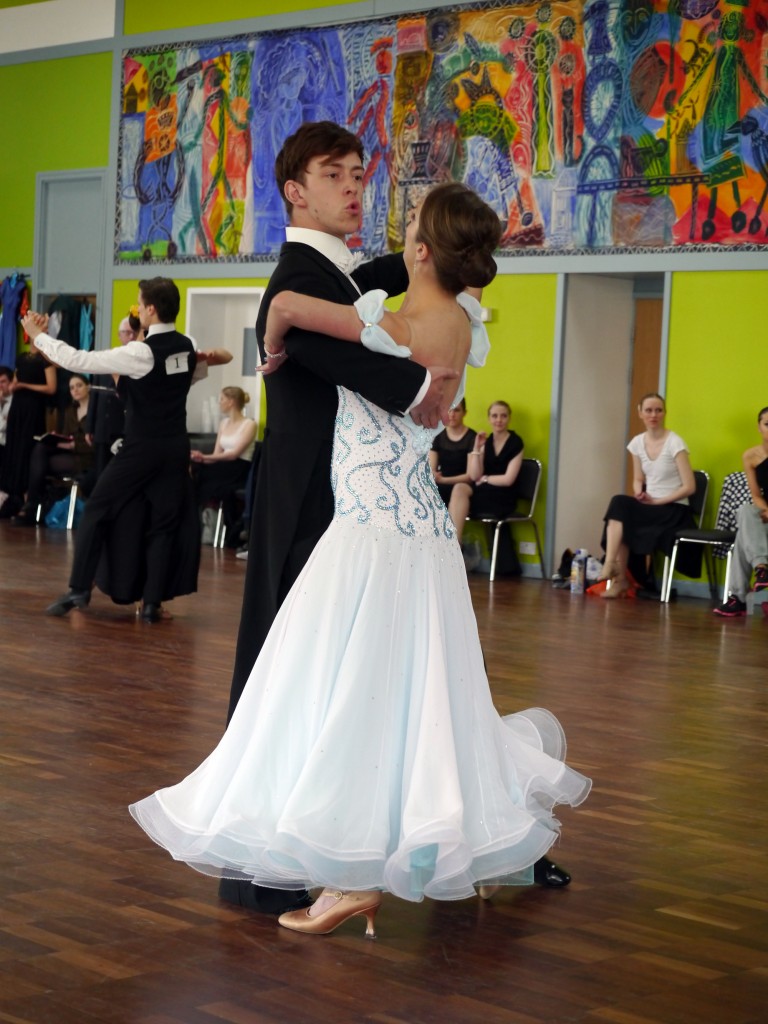 Lancaster University Ballroom Dance Society produced another fine display, rising from a point behind to beat York 3 – 1. The morning didn't start too brightly for the Society of the Year 2012, but things greatly improved in the later heats and LUBDS will be delighted to have topped off an already brilliant year into an unforgettable one. After a successful charity ballroom competition and hosting the Northern Universities Dance-Sport Competition in Blackpool earlier this year, Lancaster's ballroom dancers wanted to finish with a flourish, and would have been delighted to win 3 points for the Red Rose.
The first heat of the Ballroom stages saw Lancaster initially struggle as they lost a point against York in the beginner's ballroom dances.  York were quick out of the blocks and claimed an easy first point but Lancaster rallied strongly in the advanced ballroom dances as their true class became evident. Indeed, couples Andrew Pickup and Sally Naylor, and Phil Rawcliffe and Hannah Roberts, dominated the advanced dances such as the quickstep and waltz, taking combinations of 1st and 2nd place in all the advanced dances. Both couples were clearly very pleased with their performances, as was the expectant and populous Lancaster crowd.
The second half of the ballroom dances saw Lancaster and York face Latin dances against each-other. Again, the Red Rose showed class and poise in the cha cha, jive, paso doble and samba. Again, couple Pickup and Naylor were supreme as they claimed a 2nd place in the cha cha and jive, and other Lancaster couple Tim Mueller and Alice Burrow won the samba. Female duet Emily-Jayne Nicholls and Kathryn Piekarski were victorious in the paso doble and Grace Argyle and Alasdair Melling also performed well in the beginner's cha cha, placing 1st. Elsewhere in the beginner's dances, Alice Southern and Theo Sheehy won the jive, culminating in Lancaster taking 3 points out of the 4 available.
With Lancaster needing points to catch up with York, LUBDS were pleased to have secured the majority of points and will be happy to have won both advanced dances. The large Lancaster crowds that gathered to watch the ballroom dancing was testament to how successful LUBDS have been in recent times.