Review: No Fat Juliets
638 total views
For fans of musicals, pantomimes and the downright silly, No Fat Juliets was a play that you really shouldn't have missed. There was dancing with umbrellas, heart-shaped balloons, plenty of singing, albeit slightly off-key at times, and glittery confetti – you would have loved it. While the romantic musical genre unfortunately isn't entirely my thing (those who know me will know that this is a huge understatement), No Fat Juliets certainly had its merits as a light-hearted and lively play that could be enjoyed by people of all ages.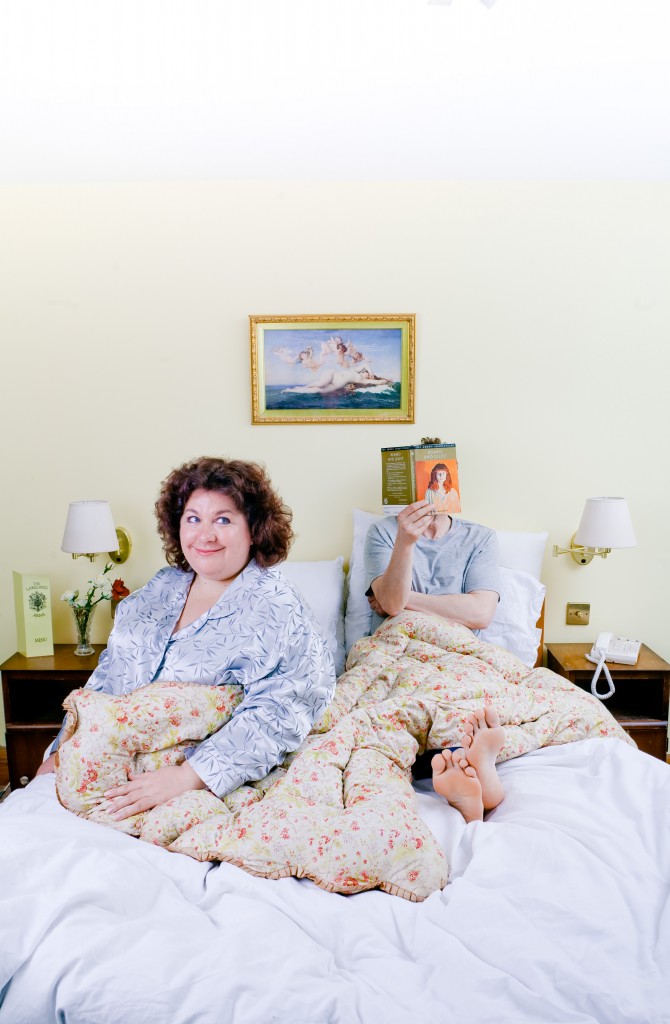 Written by and starring Sue McCormick, No Fat Juliets is the semi-autobiographical story of an aspiring actress trying her best to break into the wonderful world of theatre. Beth Morrison has talent, determination and loves the stage, but is faced with quite a large problem (if you pardon the pun) – she's a little bigger than the average Juliet. Throughout the play this stigma is explored in character relations and her frustrating experiences with theatre professionals that consistently turn her down for the main parts she applies for and instead offer her roles as maids and midwives to fit her 'cosy' personality. While waiting for her big break, Beth works as a barmaid in her father's failing pub business set in the Lake District, and throughout there is a clear sense that this is a home-grown play, with a host of broad Northern accents and plenty of cold, wet weather.

This seemingly ordinary story takes a peculiar turn as they are confronted with the ghost of none other than Percy Shelley. With a love interest already on the cards for Beth, the arrival of this extremely charming and un-ghostly ghost messes things up a little; after falling out with old flame Callum she ends up in bed with the classic poet – plunging this once reasonably believable story into complete delirium. If I was to have one major criticism of the play, aside from the fact that about a quarter of it was sung (although I know this is a matter of unusual personal taste) it would be that this silliness was intersected by moments of serious conversation, and tension music that played in the laboured changeover scenes between acts. More sober discussions were quickly turned into farcical musical numbers with a host of ridiculous props that left me with a feeling akin to motion sickness after enduring a Grand Canyon simulation ride. This feeling was heightened by the performance of some of the characters, namely Beth's father Bill, who I'm sure was scripted to be a bit of a strange and loud character, but his performance was constantly fraught and so agonisingly intense that it was almost painful to watch. Nonetheless, he played the part of an eccentric pub landlord very well, a little too well perhaps as we decided that the casting director may well have turned to their local pub in search for someone to play Bill.
For this and other reasons I can't help but feel that No Fat Juliets was confused in its identity. It is labelled as a 'romantic comedy' although could be described as a hundred and one other things, and I believe the play became tangled in trying to approach a serious matter that lies close to the writer's heart in a try-hard comedic manner. Although I probably laughed most when one of the actors nearly tipped over a bench by accident, there were certainly one or two humorous moments throughout the play that the majority of the audience seemed to enjoy. If the writer intended No Fat Juliets to be a poignant and insightful play about the toils and troubles of the acting world then it wasn't particularly successful, but it was undoubtedly entertaining in one way or another, and for me its success lies in its amusing and bewildering perplexity.