The search for the perfect brows
532 total views
Eyebrows were big news in 2013. Don't get me wrong, they've always been pretty important beauty-wise, a little piece of the puzzle which you'd miss if you didn't have. However last season, they truly captured the limelight. Brows were emblazoned across magazine covers and features discussing  every celeb's chosen brow shape were seen in every fashion publication. The humble eyebrows – or brow if you're rocking the Frida Kahlo look – became a big deal and if you weren't keeping yours groomed you were in trouble. Gone were the days when only plucking the odd stray hair was acceptable and tweezers were dug out on special occasions, 2013 was the year of the brow queens and their crowning came an array of brow products to keep your 'most important features' looking groomed.
There was everything from sugar rubs to professional pluckers to threading, each option sounding very unpleasant but oh so fashionable, all recommended by the newly-emerging brow specialists. This trend was loved by the beauty eds, who dreamed of brows as prominent as queen Delevingne's. Cara's striking eyebrows were the talk of the town, with the dailies proclaiming that she had insured them for a hefty penny.
Such pressure to own the perfect brows hasn't waned over the Christmas break, with SS14's models working strong brows, teamed with delicate pastels and florals. But with great brows comes great responsibility and this penchant for defined facial friends has conjured up something truly horrific in the brow stakes; the scousebrow.
These beauties, according to local legend, were introduced by the ladies of Liverpool, who began to over-define their brows using eyeliner and powder, apparently with the aim of enhancing their look. However, the female population of Liverpool have been given a bad press in this 'brow off', with the trend also spotted in various regions, including the county of Essex. Personally, I feel that these girls are getting criticised for very easy mistakes; after all there's a fine line between brow perfection and wearing two great caterpillars on your face.
Benefit's brow powder has been hailed a beauty must-have leaving eds cooing. Granted, a number of my friends use their brow kits religiously and their eyebrows look incredible, but I experienced a very different outcome. Popping to my local Benefit beauty counter I tested out the brow kit, leaving my brows choking under a cloud of powder. My eyebrows looked fake, giving me a cartoon-like appearance, which the woman told me I'd "get used to." Now I'm not here to slag off Benefit, I love their products and swear by their mascara, but the brows were a step too far.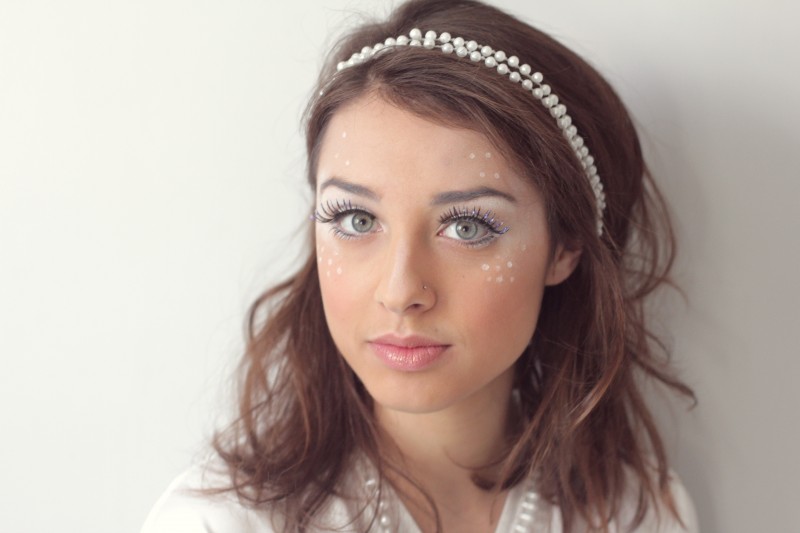 If I'm honest, I prefer the natural look and, having tried everything from excessive tweezing to brow waxing over the years I've learnt to leave my brows well alone. Unfortunately it seems like perfect brows are one of those things you're born with and, like a lot of things in life, one has to simply make the best of a bad situation. I'll stick to maintaining what I've got, rather than meddling!