The young and stylish of 2014
603 total views
I'm going against the grain a little with this piece, rather than adhering to magazines and simply regurgitating the 'new trends to follow for 2014', I will simply be an objective tourist guide to trend. Being a susceptible follower of such advice, I immediately think that because Donatella Versace says that electric blue eyeliner is the way to go, I assume that it is legitimately the way to go; all over my face. Instead, my fellow impressionable youths, here is a condensed guide of who is actually inspiration-worthy and what we can take from them in creating our own sense of self in 2014.
Cara is an immovable tour de force in the metaphorical who's hot list, pulling in a magnanimous four million Instagram followers, and accompanied by an impressive A-list collective of BFFs – Rihanna, Jourdan Dunn. This necessitates the question: why Cara?
Models have been shaving their heads, tattooing miscellaneous pieces of their anatomy (next to the appropriate piercing naturally), all in the pursuit of being quirky. Beauty is subjective yet this industry jury are evermore dissatisfied. However, originality is just what Cara is, without being overcome by vanity or a superficially aesthetic industry. She has a lion tattooed on her finger because she likes lions. She will wear a snap back saying she 'likes pizza', not because it's ironic, but because she actually freaking loves pizza. Now how do we learn from her? We wear and do whatever the hell we want, say what we mean, and welcome labels if that's how we define ourselves; I'm cringing as this means I now have to condone the 'NERD' t-shirt, although I have noticed and, you know who you are, 'IRONIC' t-shirt wearer. Wear a beanie, wear joggers, but don't think that means that you are now constrained to looking forever casual. So to look like Cara and own it like Cara, you have to be an individual.
Our favourite Chelsea boy, regardless of what Spencer Mathews has to say about him in his autobiography, Hugo Taylor has, since September, created a flawless eyewear brand along with co-founder Charlie Morris. The specs are modelled around core principles of quality, detail, intricacy and value. The boys designed them as a kind of 'progressive pastiche', creating an innovative collection. They were bought by Harvey Nichols and have also achieved star approval with our girl Cara donning the Roquefort's, as well as becoming her older sister Poppy's eyewear choice. Taking note from this collection, when the sun eventually battles through the familiar granite sky, we can look to glasses with traditional frames, think Wayfarer style frames, the winged frame, the round frame. Decorate them yourself with nail pens, go for interesting coloured lenses, or intricately coloured frames, like the tortoiseshell beauties appearing in TM's collection. Beyond eyewear, using the boy's principles to their brand, this year we can all embrace the traditional and make them entirely original by applying them to us.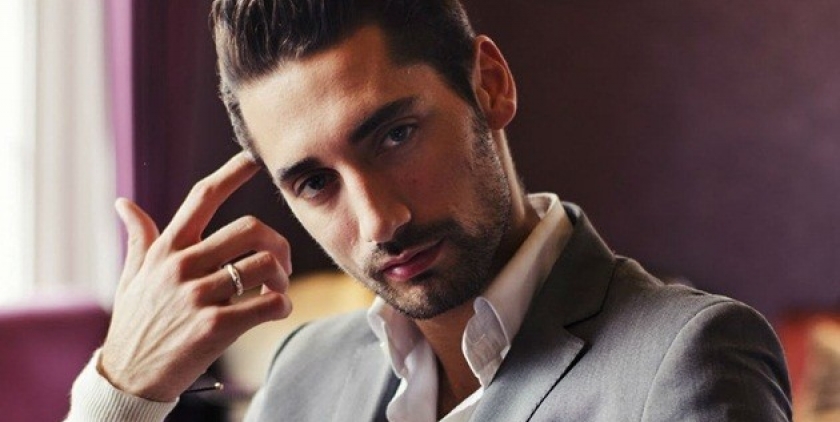 You may have seen posing for Urban Outfitters and just generally being cute, but Suki Waterhouse is the current darling of the fashion world. Her Instagram is a mish-mash of fry-up pictures, beautiful clothing and her face. Preferring jeans and a t-shirt to a ballgown, Suki has managed to bag arguably the most insane-faced man over 35, Bradley Cooper. So my didactic moral in this, is that – wear whatever you want with only one question to answer 'do I like it?'. Seek inspiration from those already established, observe the trends of 2014 and personalise them, feel good in what you wear – then and only then can I guarantee that you too will date Bradley Cooper.