Review: Revolution Lancaster
864 total views
Many of us have only staggered through the doors of Revolution while unsociably drunk; it's an establishment that plays host to a number of student nights and sponsors a bunch of societies throughout the academic year, so that's no surprise. Still, Revs has plenty more to offer than a few shots and a place to wiggle and if you're yet to discover it, you've been missing out.
The thing about being hideously drunk is that you tend to miss out on details and the thing about Revolution is that the details are the best part. The décor plays brilliantly into the rustic/vintage trend, with adorable mismatching chairs around the tables and some seriously impressive statement lighting. Everything seems very sophisticated whilst also managing to have a sense of humour – my particular favourite feature being the old-school portraits with the addition of party hats and vodka bottles. It's pretty clear from the off that this isn't just your average too-dark, sticky-floor drinking hole.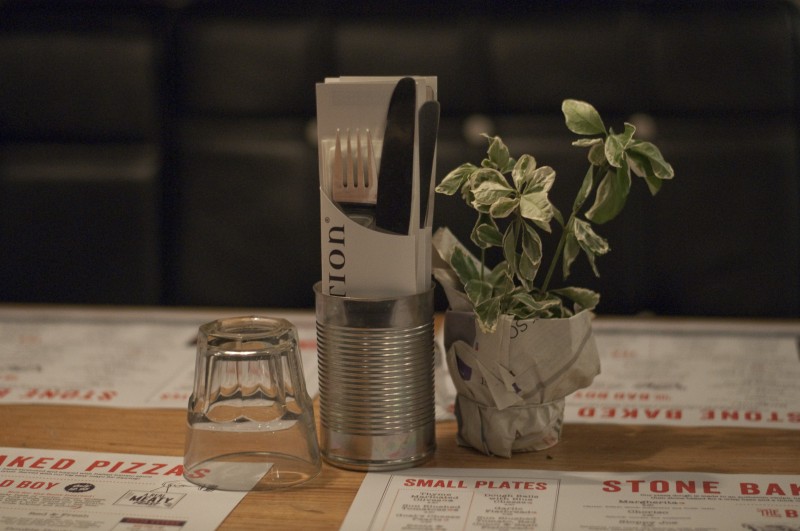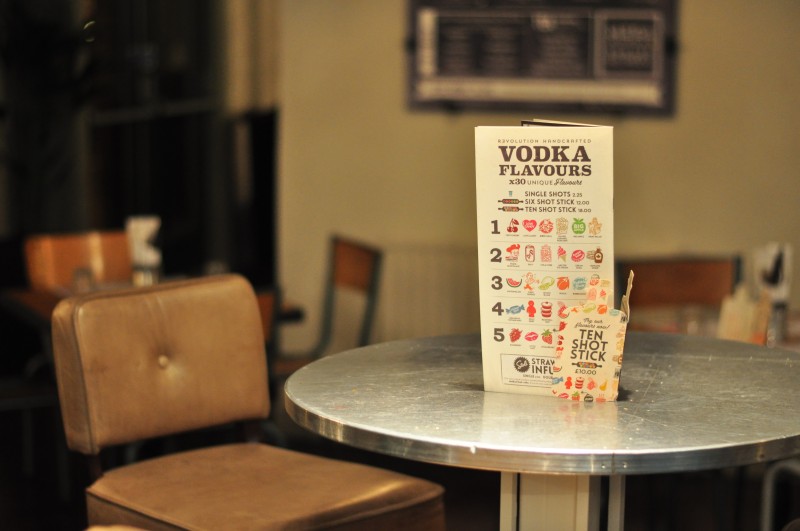 Most people heading into Revs are going there for the cocktails, and to be honest I can't blame them. They have old classics, new innovations and things that I had never even heard of before. Special mention has to be given to the Raspberry & Basil Mojito; a genius take on one of my personal favourites. They have a whole menu full of other mojito twists, so if the idea of fresh takes on old favourites is appealing, then that's definitely something to try out. If you're visiting with friends, try sharing a massive pitched of the Jammy B*stard, a super sweet berry-based beverage perfect for a girly night.
As my friend eloquently put it, "Everything is different, but not so different that you don't want to try it." Honestly, the pricing is probably way out of the student budget – £7 for a cocktail kind of made me wince. That said, they have clearly sought to accommodate students with the introduction of the privilege card, which for £4 can get you 2-4-1 cocktails as well as a whole host of other brilliant discounts. If you plan on visiting Revolution at any time throughout your degree, it seems like a solid investment. I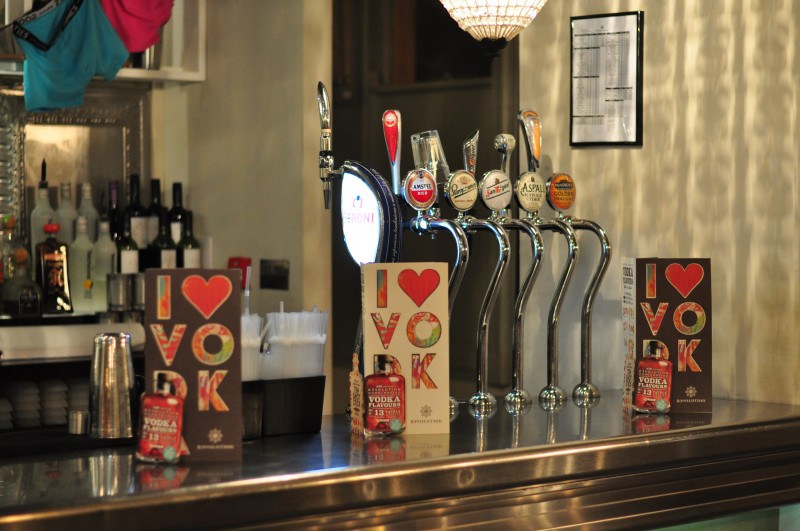 I'm always a little bit mesmerised by people making cocktails and Revolution was definitely no exception. The staff are super friendly and their cocktail knowledge is immense – they can talk you though all the ingredients and flavours and are generally really helpful. Basically, by the time you leave you'll probably end up feeling like some mega cool cocktail connoisseur. The soundtrack definitely does a lot to add to this whole vibe – within about 10 minutes of arriving, Arctic Monkeys, Walk the Moon and Jamie T had all been played. It's like a little hipster haven in a sea of clubs that play nothing other than Pitbull. Between the friendly staff, the hispster music and the interesting drinks, Revolution just has a kind of effortlessly cool vibe. If it was a person, it would be like Ryan Gosling on the Ellen show; you know that they're too cool for you, but they still want to hang out and check that you're hydrating.
Something else you may have missed out on during hasty drunken visits: Revs serves food. In fact, they bill themselves as a bar/restaurant. The menu is pretty streamlined, serving mainly pizzas and a few side dishes, but definitely continues the Revolution habit of always being "a bit different". Who would have known that beetroot would work on a pizza? Or pea shoots? Or carrot and cabbage? Yeah, I had no idea. While some of them didn't go down as well as others, I'd definitely say that any of them would be worth trying at least once. The ingredients all taste really fresh and light and you get your own individual pizza cutter (which made me feel like a pretty big deal). I had the Pork, Sage & Apple and would definitely recommend it to anyone heading to Revs – the combination of ingredients was really cool and the apple was a nice touch that made the whole thing really light, crisp and refreshing.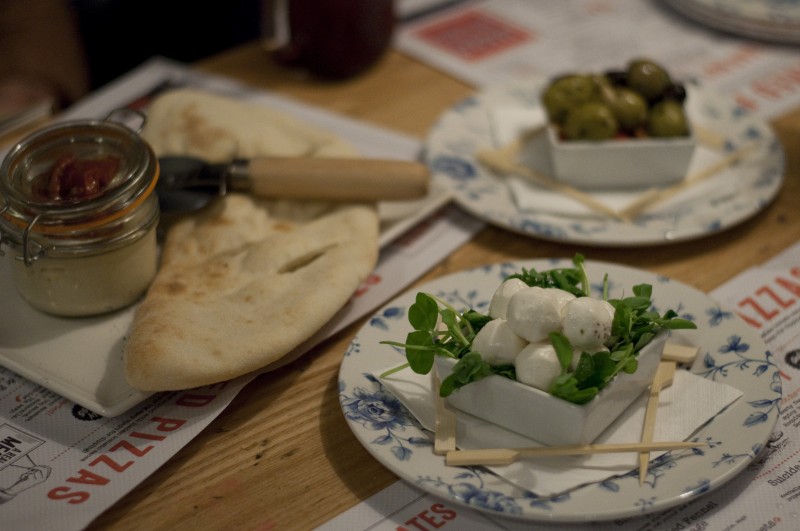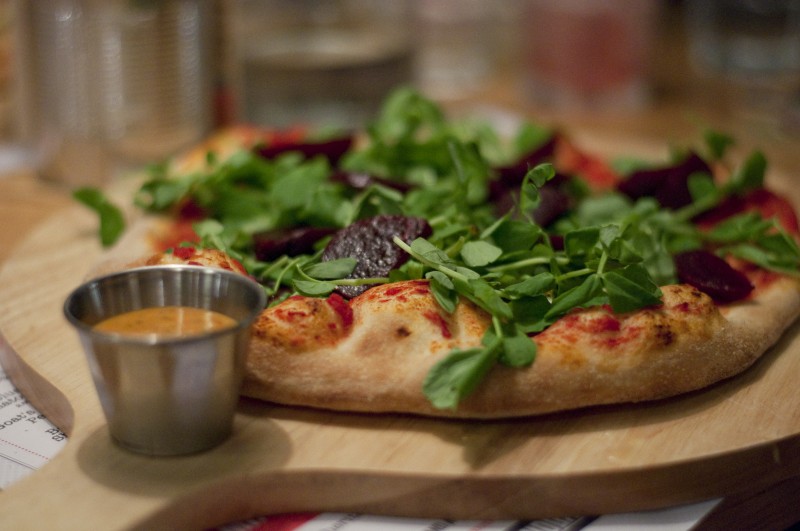 Ultimately, the best things about Revolution for me were the details; from the beehive water dispenser, to the fact that every flavour of vodka has its own scratch and sniff leaflet, to the fact that their bathrooms have soap and moisturiser. Okay, so it's pretty expensive and some of the stuff is a bit too indie for me, but for an evening that breaks the mould a little bit, I'd totally go back.