MARY AND MILLY: Vintage and Classic Style
634 total views
Mary & Milly is an exciting fashion boutique selling beautiful clothing and accessories that have a vintage and classic style, perfect for any occasion. The boutique is named after the owners two grandmas, which adheres perfectly to the timeless feel of the brand. We had an interview last week with Poppy, one of the boutique owners to find out more about their clothing line which you can find on Alex Square every Thursday during Market Day.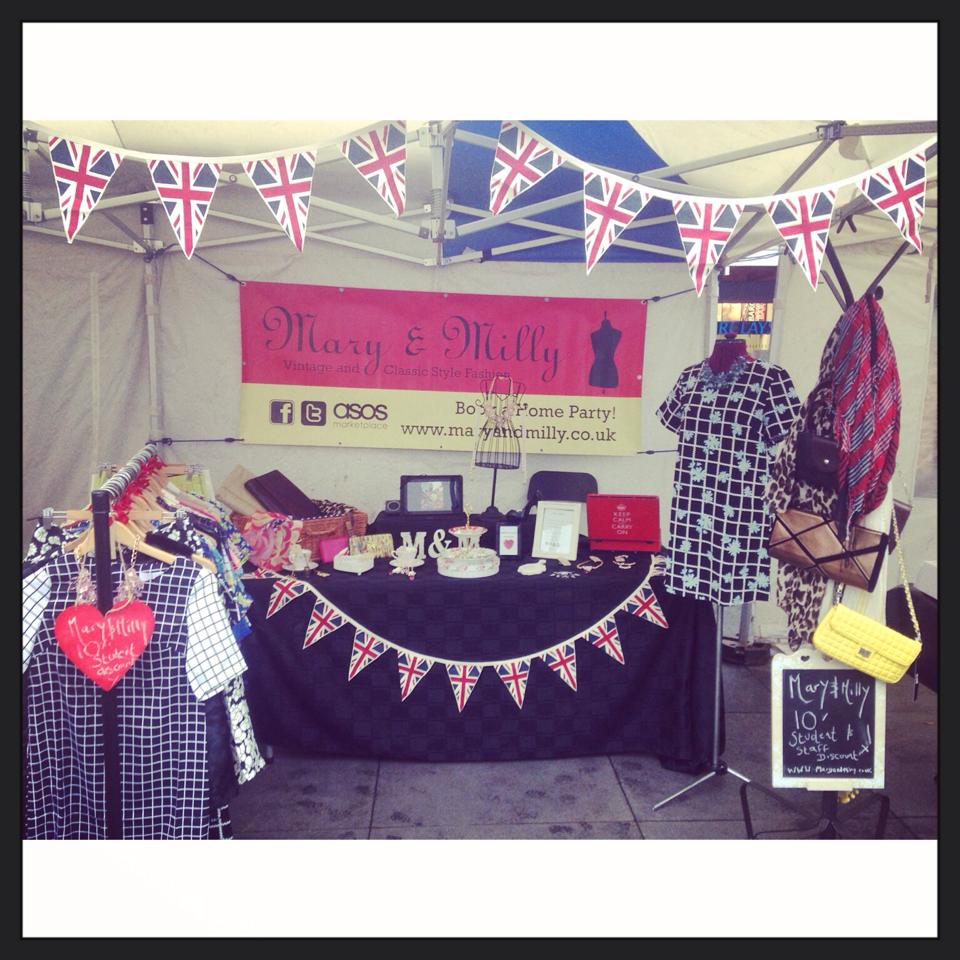 Where did the name of the shop come from?
The boutique is named after my two wonderful grandmas.
Where do you source your clothes?
In the North West at different suppliers.
What interests you most about working in fashion?
My love for fashion – I believe that it is important to you love what you do.
What sort of style would you describe your clothes?
Vintage and classic style. All the pieces are brand new & can be styled for day or night to ensure you avoid the common I have nothing to wear moments.
Where does the inspiration come from?
From both my grandmas style and inspiration is also drawn from the catwalk.
What are you signature pieces for this Winter?
It has to be a cape – they are perfect for layering in the cold weather and a stand out statement coat is a must. Get ready for our winter collection landing very soon on our ASOS Marketplace boutique www.maryandmilly.co.uk
You can also follow Mary and Milly on Instagram Twitter & Pinterest under the name maryandmilly.