Fashion Fixes for the New Year: Best of the Sales
527 total views
Hopefully you were all on Santa's nice list for this year. However, if you didn't quite get what you wanted, there is an alternative… The January sales, that wonderful time of year were you can get whatever you want for at least half the original price. If you're anything like me then you'll understand that Boxing Day sale shopping is almost as important as Christmas itself! Almost.
Okay, so the first thing you're going to want to do it strategise. Think about exactly what you're going to need, so you don't go crazy and end up buying the whole ASOS landing page only to return it all shortly after it arrives. For me, I knew I needed at least one stellar outfit for those New Years parties – and since I'd exhausted my list of cute dresses at Christmas, this was a definite priority. Missguided has a 70% off sale, so this was my first port of call. The aim of the game is to try and grab yourself a bargain that'll help you fight the winter blues, as there are still a few months of freezing cold to deal with until the summer.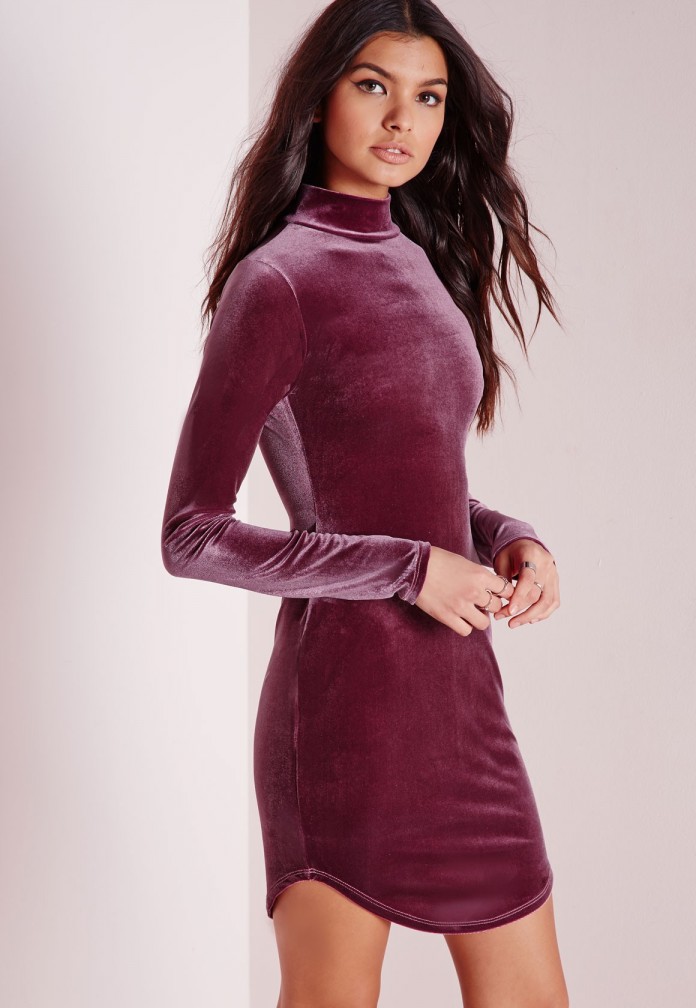 This Missguided dipped hem velvet bodycon dress is so flattering, the front curve will effortlessly make your legs look too long for words. The full-length sleeves and high neck line will keep you warm, and you can let your legs do the talking. Down to £17 from £25, it's a complete steal.
The second shop on the quest for sales is ASOS, also boasting a 70% off sale. This piece is something that I have wanted for so long, but haven't had the courage to get. The cape. It's terrifying. It's one of those pieces of clothing that requires you to have your life together before you can purchase it. Am I the only one that fears it falling off and leaving you bare-shouldered in the middle of Alex square? What about my arms? Do people not use arms anymore? If you're feeling brave, ASOS have this pure wool camel double-breasted cape, but it's still not exactly a bargain at £100. However, the quality material makes it more than worth it, and the original price is almost double at £180.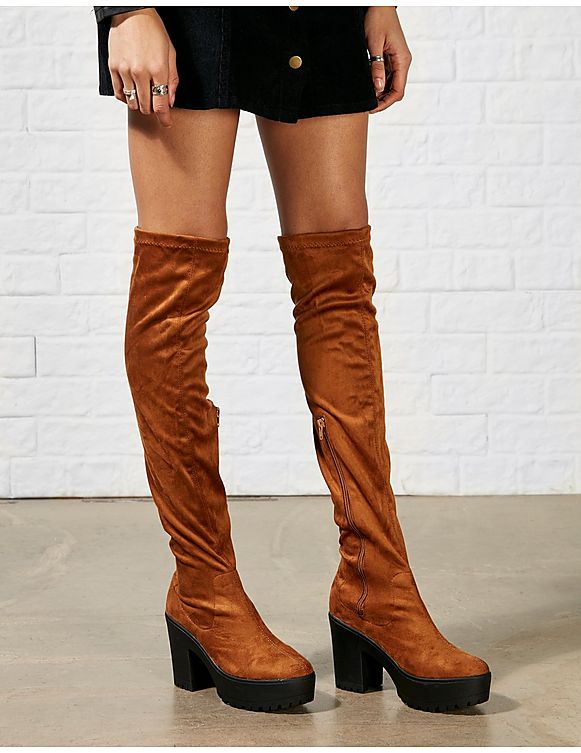 The third item was sourced from Ark, a new favourite fashion outlets of mine. It has the cutest styles, similar to Urban Outfitters, but without the hefty price tag. These knee-high boots are something I've been keeping an eye on even before the sales, so naturally they were the first thing on my mind come Boxing Day. Suedette, platform and over the knee, they are the perfect boots for keeping your pins warm over the frosty months, but still manage to make your legs look lush. You can easily transform these boots from day to night as well: pair with jeans and a jumper for a casual look, or style them with your favourite playsuit.
One effective way to put together new outfits to fit the New Year without spending a penny is to go through everything you already have. New Year is the perfect time to see what you can or cannot utilize from your wardrobe. The general rule is that if you haven't worn it in the past year, throw it.
And with that, I wish you happy sale shopping!