Lancaster Ride to Victory in Equestrian
972 total views
Although the Equestrian Club has already achieved success this year, with two members qualifying for regionals and one continuing on to nationals, Roses is arguably the biggest event of the year. Since October, momentum has been building and the team have been training extremely hard in order to achieve the six points available. With Roses being at home, and on some of our favourite horses, it was sure to be a special day.
The competition itself consisted of each rider completing a dressage test followed by a show jumping course where the aim is to get as few penalties as possible. Marks were given for aspects such as style, accuracy and mobility and were collated between the two rounds. Although this is similar to most Equestrian competitions, University Equestrian differs due to the horses. Each competitor randomly draws a horse from a hat and then only has either seven or ten minutes to warm up and practise before completing their test or round.
Starting early Friday morning, Lancaster and York University students prepared themselves for a long day ahead which would be filled with tension, drama and horses. As we stepped out of the cars at Eccleston Equestrian Centre, the heavens decided to open by throwing rain, snow and hail at the competitors and supporters. However, this didn't dampen spirits, as the preparations were complete and the draw had been done. Now it was time for the Dressage.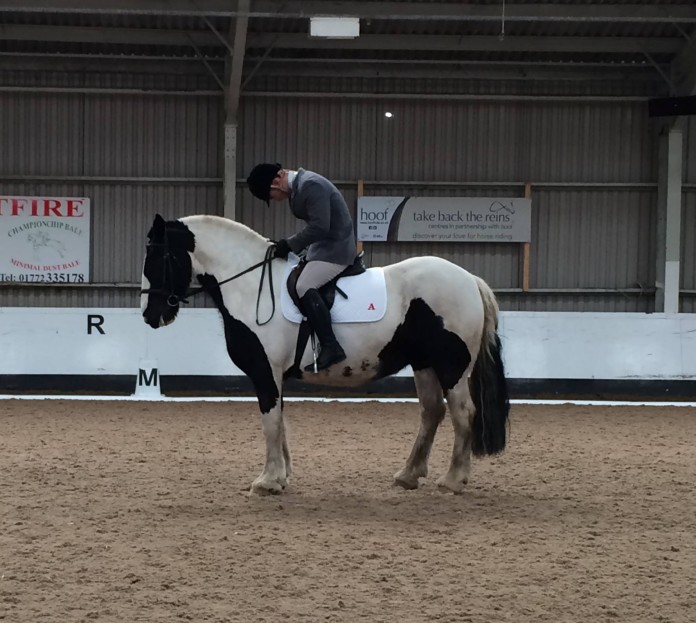 Tom, who represented Lancaster B, was the first competitor to go, and performed a great test on the piebald horse, Rachel, while all the other competitors patiently waited for their turn. From then on, both Lancaster A and Lancaster B delivered great dressage results with everyone keeping calm and collected. In fact, after the dressage round Team Lancaster were in first and second position but York weren't far behind.
Once the arena had been adjusted to occupy the show jumping course, it was time for lunch and, more importantly, the next draw. With the tension building, the first group warmed up and the final stage got underway. Although many got clear rounds, a few poles were knocked as well as others having some refusals. This all combined to make the tension almost unbearable as nobody knew who had won.
After clearing away the jumps and letting the horses into the field for a well-deserved break, it was time for the results. Alex Herring, the Lancaster Team Captain and new President, announced the results with the judge, Janet Zeldats, presenting the individual rosettes and trophy which went to Lancaster! Both of the Lancaster teams won as well as getting 5 out of the 6 available rosettes. The overall team results were 35-119 to Lancaster A and 146.5-220.5 to Lancaster B with Herring and David Lovell finishing without any penalties. What a way to finish a day full of fun, despite the rubbish weather conditions.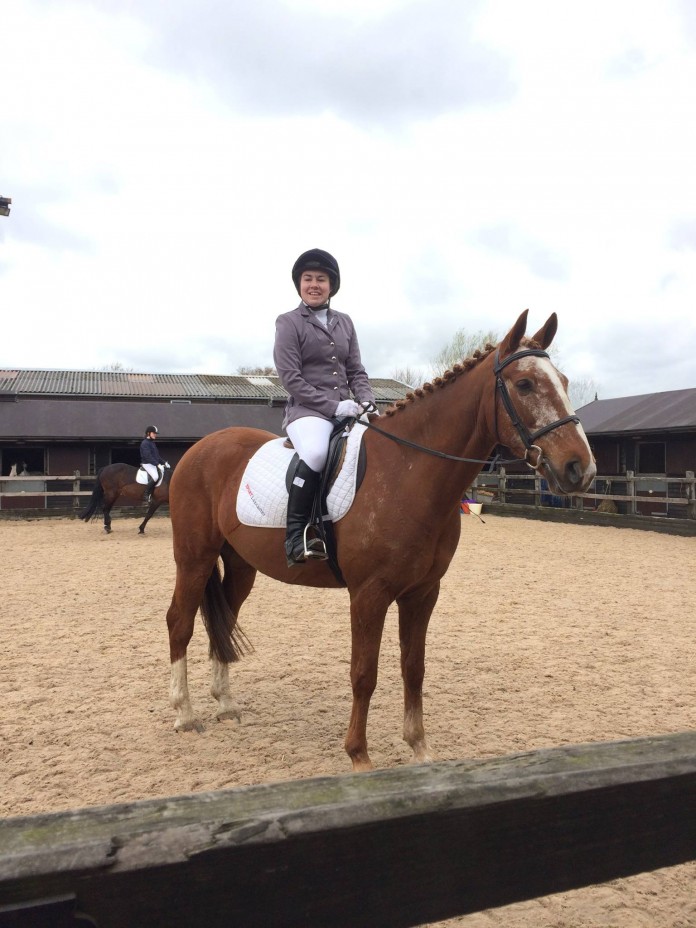 All those that competed displayed some amazing horse riding skills, and York gave stiff competition. The amazing atmosphere would not have been the same without all those who came along to help and support Lancaster. Also, it was a very sad goodbye to those whose last competition it was, who will undoubtably be invited back. Now bring on Roses 2017, we'll be coming for you York!