Goals, Glorious Goals – has the Premier League season started as good as they say it has?
474 total views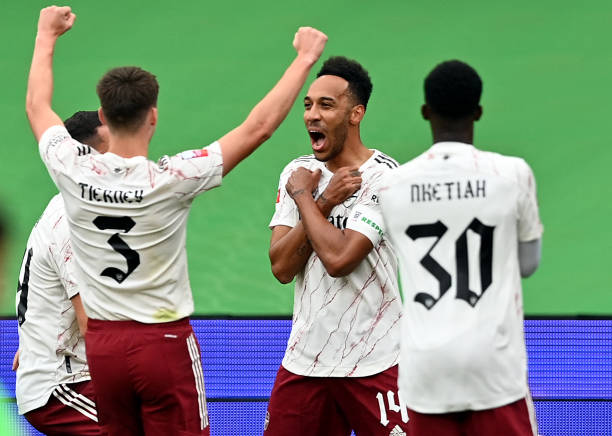 Saturday 12th September 2020 – the first game of the new Premier League season. Fan-less, but fabulous. Sky's first game of the season saw newly-promoted Leeds United take on runaway champions Liverpool and slog out a seven-goal thriller – with Liverpool edging it 4-3. 'The best opening day game ever', many exclaimed. Regardless of whether or not you agree, one thing's for sure; it was a sign of what was to come.
Perhaps it's the lack of accountability and pressure for defenders, but the fan-free atmosphere has led to calamitous defending and goals galore since the return of the world's greatest football league. You expect clangers from the likes of Harry Maguire and Kepa Arrizabalaga, but you know it's bad when the likes of Virgil Van Dijk and Alisson are making mistakes. But although the defending has been enough to make any football fan cringe, the season has well and truly started with a bang.
There have been 13 games with six goals or more in them, that have tantalised our footballing taste buds so far. That's over 19% of the games so far. Not only this, but it took until the 47th game to have our first 0-0 of the season; and it'll come as no surprise to anyone that it was between West Brom and Burnley – that's exactly the fixture and result that has been commonplace over the years. We've been spoiled in the opening few game-weeks, so it was comforting that this game reminded us of where we've come from.
Although the goals have dealt us some delicious entertainment, it's not all been smiles, rainbows, and high-fives. VAR has managed to sober up our enjoyment and ruffle more feathers than an overly handsy farmer.
We saw it on the opening day with new signing Robin Koch for Leeds against Liverpool; the new interpretation of the handball rules is an abomination to football. We saw it again against Eric Dier for Spurs against Newcastle; which even saw Steve Bruce (the beneficiary of the diabolical decision) call it a 'nonsense'. Joel Ward, Victor Lindelof, Matt Doherty, and Neal Maupay were all penalised for handball penalties in a similarly shocking and shambolic manner.
Crystal Palace manager, Roy Hodgson, said it best for me:
"I think the rule is a nonsense…For me the handball rule should be a simple rule. When you deliberately handle the ball to prevent a goal or to get an advantage, it's handball. And when the ball hits you and you can do nothing about it, it's not handball."
Well said Roy.
The Premier League has long been the home of the greatest footballing entertainment, but nothing could have prepared us for how this season has started. Don't get me wrong, VAR and the ever-changing laws have to and will improve – they have already asked for more leniency on the handball rule – but let's not let this inhibit our enjoyment. There's bound to be more goals, more thrillers, more clangers, and more controversies. But let's be honest, we wouldn't want it any other way, would we?