Autumn in Lancaster
927 total views
As Autumn sweeps over Lancaster, it's not just the latest batch of freshers who are finally settling in- it's also those tundra temperatures that we seasoned students are used to by now. You might be tempted to curl up by the radiator that your landlord finally fixed, armed with a mug of hot chocolate and your latest Netflix binge. However, I'd recommend braving the cold and getting out to explore all the beautiful (and arguably Instagrammable) colours around Campus and the city itself.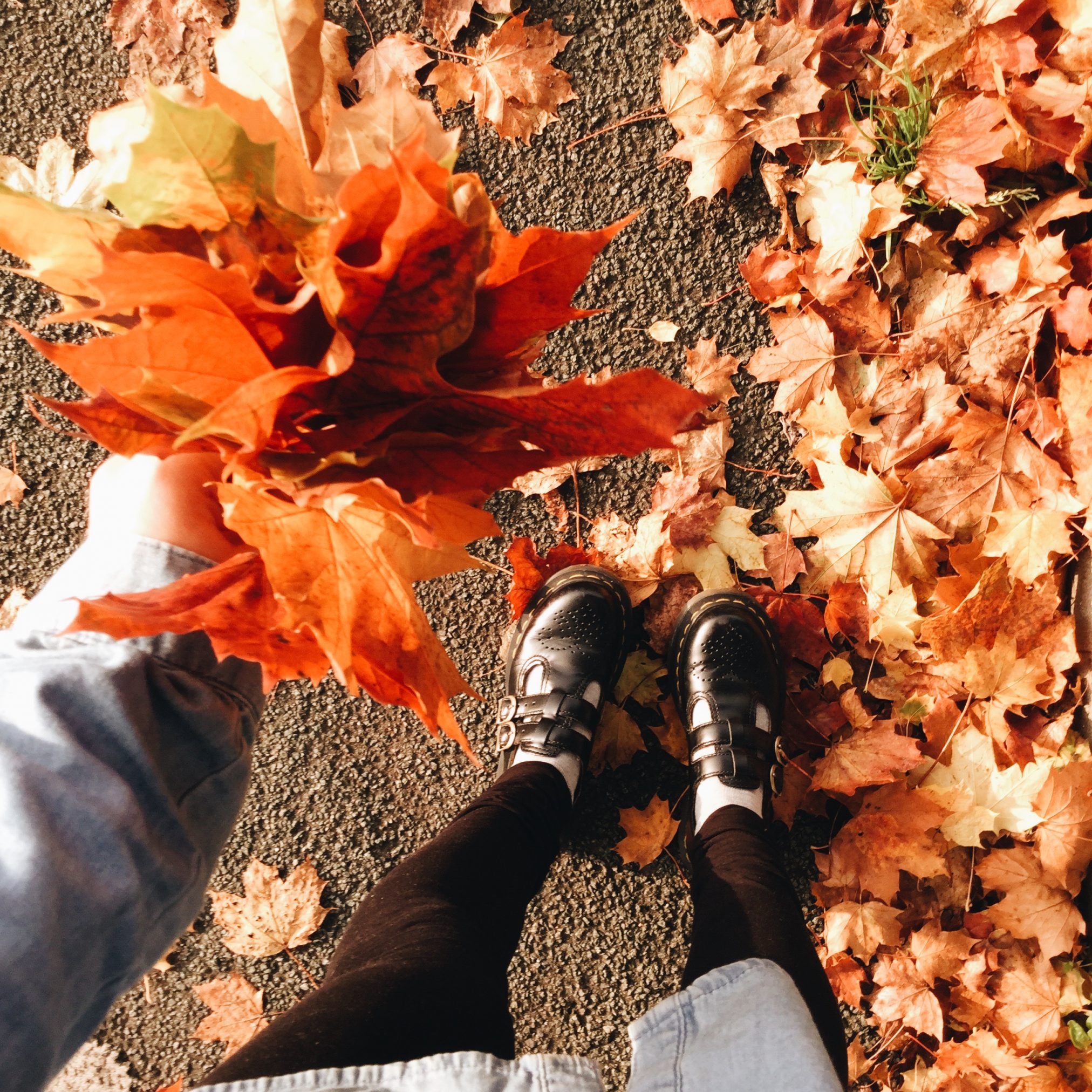 Some of my favourite spots to photograph are North Campus, especially in the woodland area around the LICA building and Chaplaincy Centre. It's at this time of year that the changing of the seasons brings a real mix of soft autumnal hues of orange and auburn contrasting with bold reds and yellows. I love a good amount of contrast in the photos I take, and vivid red leaves against a bright blue sky make for a lovely photographic composition. Another technique I love is using the natural scenery of leaves to act as a frame around buildings, seen in my photograph of the Confucius Institute in County Square. I love how the auburn leaves blend into the bricks of the building itself, giving the impression of the merging of nature and concrete structures into one.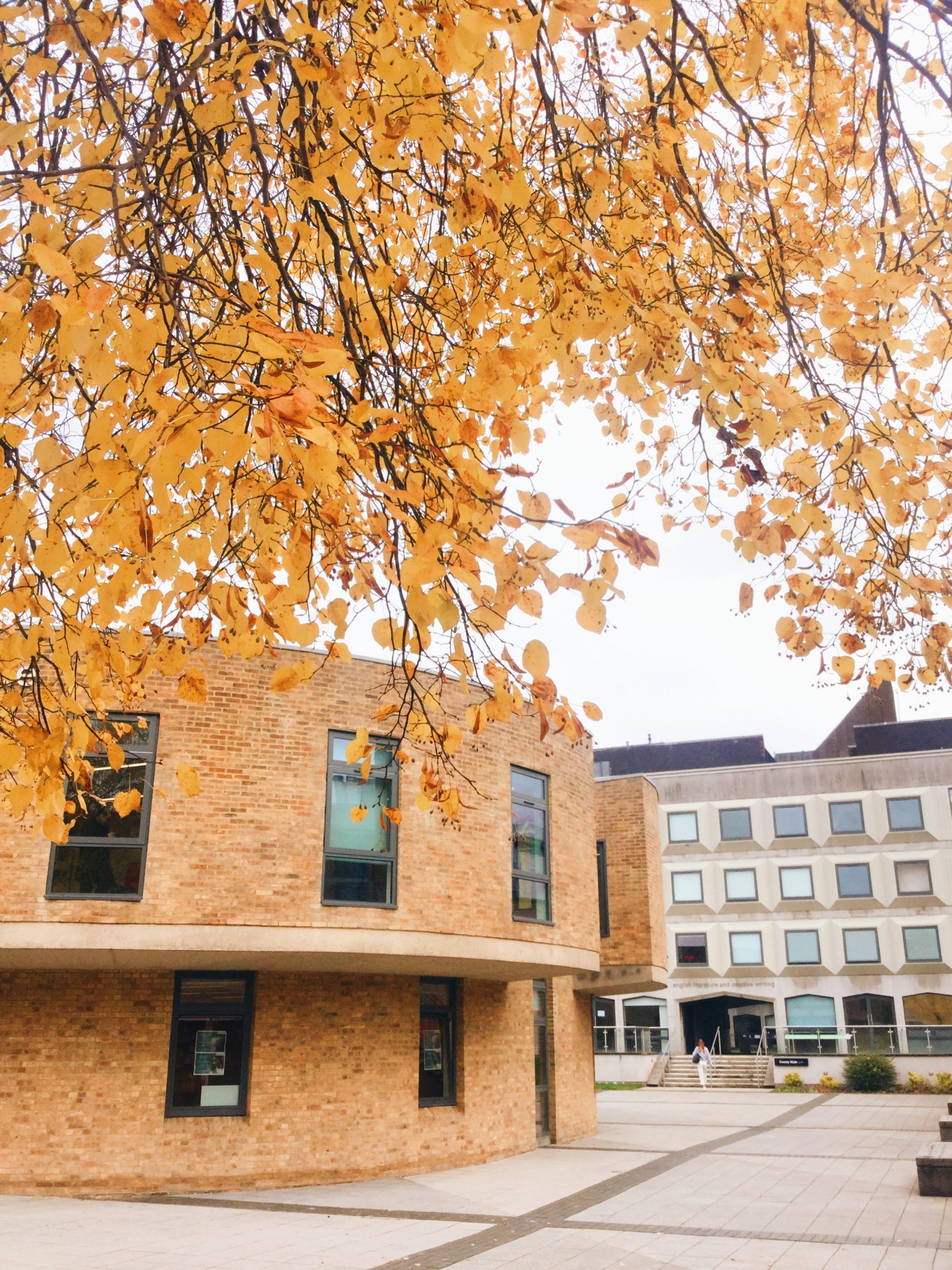 I also love capturing all the wonderful shadows of the half-bare trees at this time of year and finding small details in the bigger picture. For example, in Chancellor's Wharf, I was lucky enough to find the most beautiful wall of tumbling ivy, which served as a perfect representation of the changing of the seasons. The striking ombre, from green to yellow and then to red, caught my eye immediately- I had to whip out my camera and take a picture to capture just how lovely it was, and how it was such a fitting portrayal of the seasons themselves.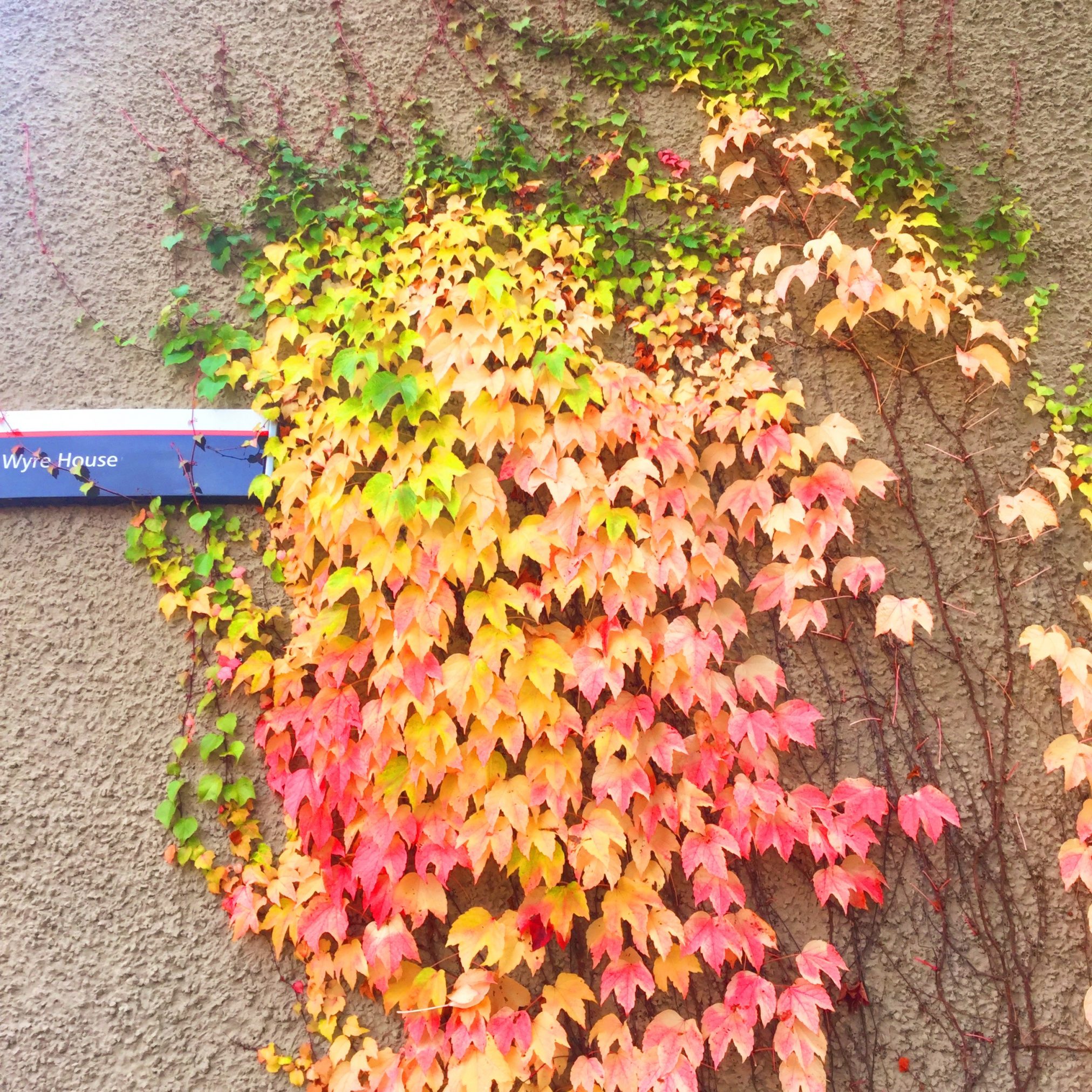 My favourite time to take photos at this time of year is early in the morning, when the air is chilly and, after a cold night, the sky is probably at the bluest you'll see it all day. I know it can be hard to drag yourself out of bed, but if you happen to be blessed with the wonders of a 9 AM lecture, consider taking some photos of Campus in the crisp morning sunshine. The early morning light somehow makes everything seem more focussed and intense in terms of colour and vibrancy. But, if you're not an early bird and don't fancy dragging yourself out of bed for a few aesthetically pleasing photographs, sunsets are also a lovely opportunity to capture Lancaster in all its golden glory. Williamson Park has the best sunsets views in all of Lancaster, with some truly stunning sights out across Morecambe Bay and the Lake District National Park. Just make sure to take a coat, as it can get very windy at the top of the Ashton Memorial.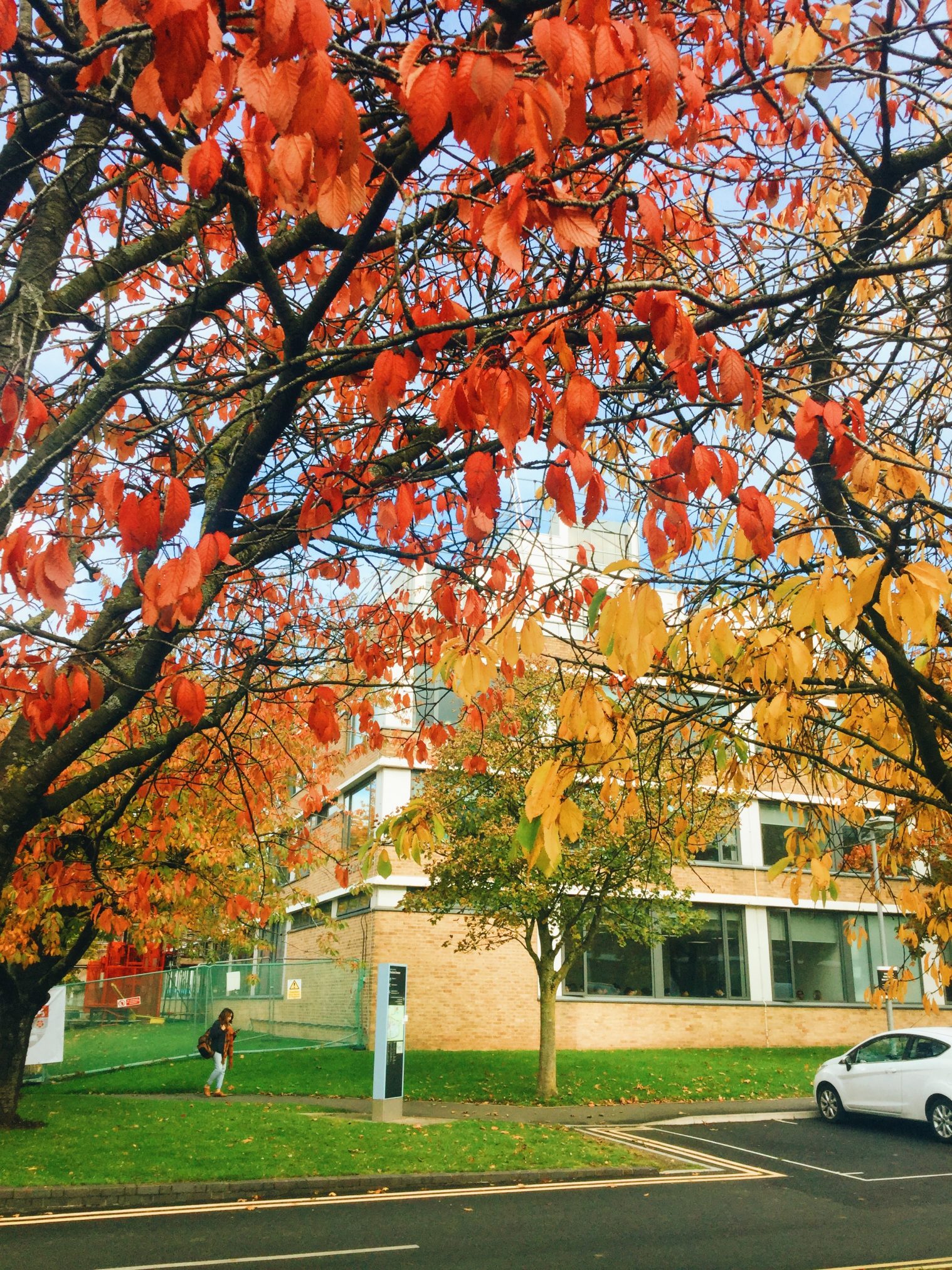 So, this Autumn, get out and about- be it on Campus or in town- and find your photo opportunities. Play around with colour, contrast and perspectives, and allow yourself to see all the soft subtleties that this season has to offer. You'll soon see that beauty can be found even in the middle of a Spine diversion!