Shadow and Bone S2 Cast Drops: A Memorial For The Fancasts That Never Were
279 total views
An age-old practice of choosing who, in an ideal world, would best portray a character on the screen.
Since Shadow and Bone hit Netflix in early 2021, the original books by Leigh Bardugo have grown from a cult following to a worldwide sensation. This has led many to discover the fan-favourite ball of sunshine, Wylan Hendriks.
Wylan is due to appear in Season 2 but was as yet unseen in Season 1. Naturally, this sparked some conversation about the ideal casting. Since the official cast announcement dropped on January 13th, Netflix announced that Jack Wolfe will be taking on the role.
Fans are hailing the casting choice as another phenomenal decision on the team's part after the exceptional casting of the existing main characters. But, of course, this means we have to say a farewell to the fancasts that never were…
Tom Holland
One of the more optimistic choices, sure. But Tom Holland is the right height for Wylan, he's got a brilliant smile, and we know that he can play emotion exceptionally. No Way Home was a triumph for Holland and could have been a great segue into Wylan's role.
Timothée Chalamet
A personal favourite of mine: Chalamet. Wylan's characteristic feature is his curls and Chalamet certainly brings them in force.
Troye Sivan
With an ageless face and proven singing voice, Sivan could have been a great potential for Wylan. He even brings the curls! And, considering there is a book scene of Wylan's character drunkenly singing the national anthem, I think it's safe to say we would all have been excited to see Sivan pull that off.
Miles Heizer
After having shot to fame playing Alex Standall in the controversial 13 Reasons Why series on Netflix, Heizer became another fan-favourite for the role of Wylan. One of the strongest reasons Heizer became a fancast was due to his candid account of struggling with internalised homophobia as a gay man.
Finally, the man himself: Jack Wolfe
Coming from a background of theatre work with the National Theatre, Royal Shakespeare Company, and more, Jack Wolfe has appeared in many shows you might recognise from BBC's Inside No. 9 to Netflix's The Witcher.
Not only does he have Wylan's famous twelve-year-old face and wild hair but Wolfe is both openly LGBTQ+ and waves at spiders. You can't get more Wylan Hendriks than that.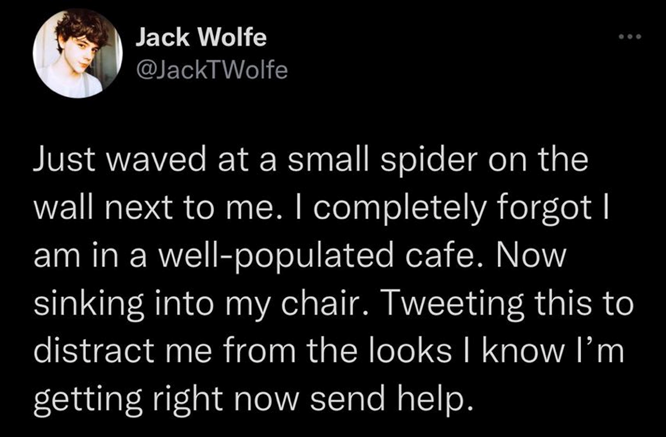 With just a few initial shots from Wolfe and his on-screen partner, Kit Young, fans are already going wild and it's probably safe to say that Season 2 will bear plenty of Wylan indulgence for fans of the books and the TV show alike.