Corbyn on Campus – Labour Outlines their new digital policy in Lancaster
2,385 total views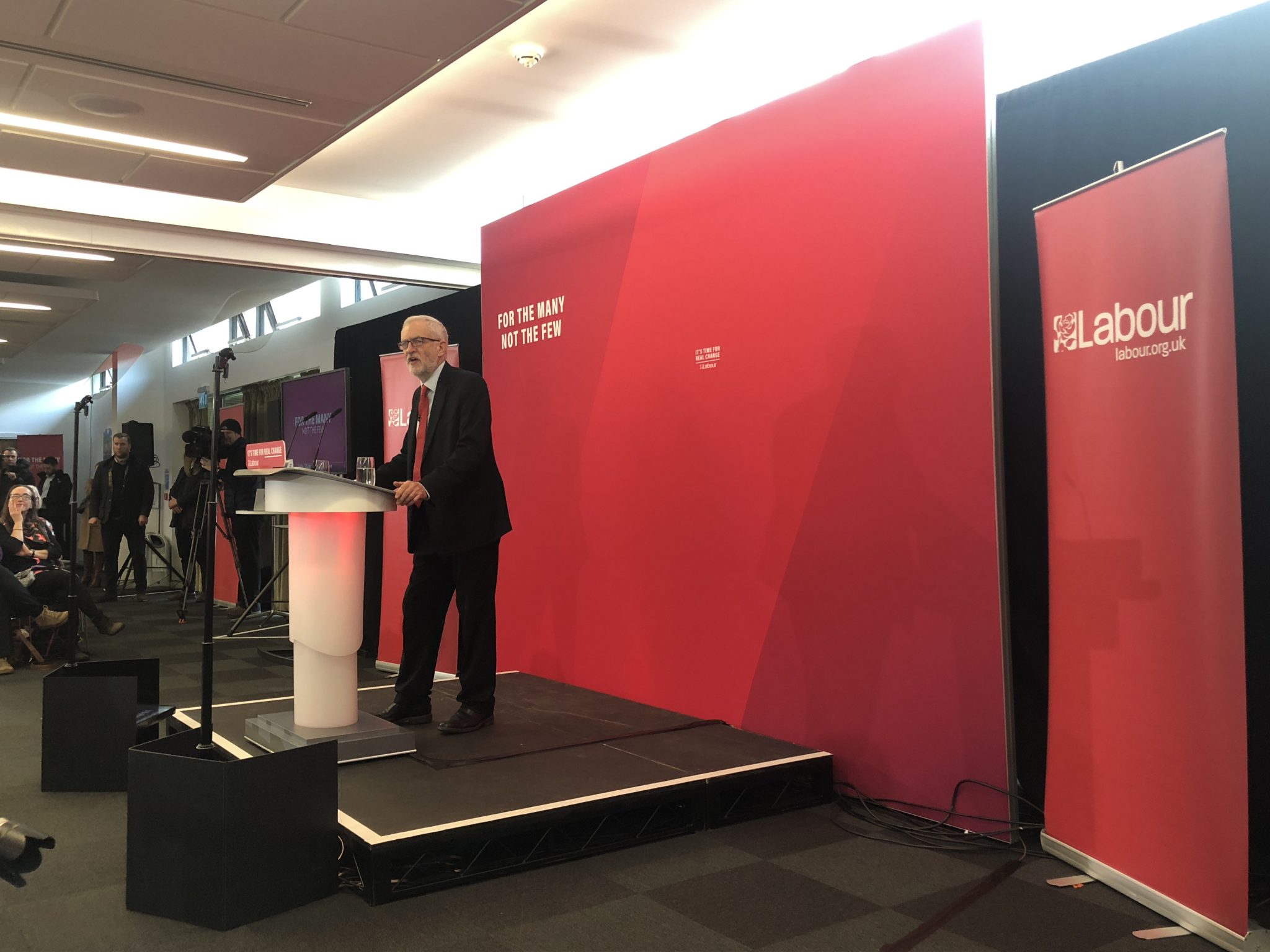 Leader of the Labour Party Jeremy Corbyn visited Lancaster University today to announce the Party's new digital policy which would bring free, high-speed broadband to every home in the U.K. Speaking at the University during Friday morning, he defended the plans after they were labelled as a 'Crackpot scheme that would involve many, many billions of taxpayers' money.'
Joined by John McDonnell and Rebecca Long-Bailey, Corbyn said that the policy would save the average household £30 a month and would be funded by the taxation of large technology companies such as Google, Facebook and Amazon.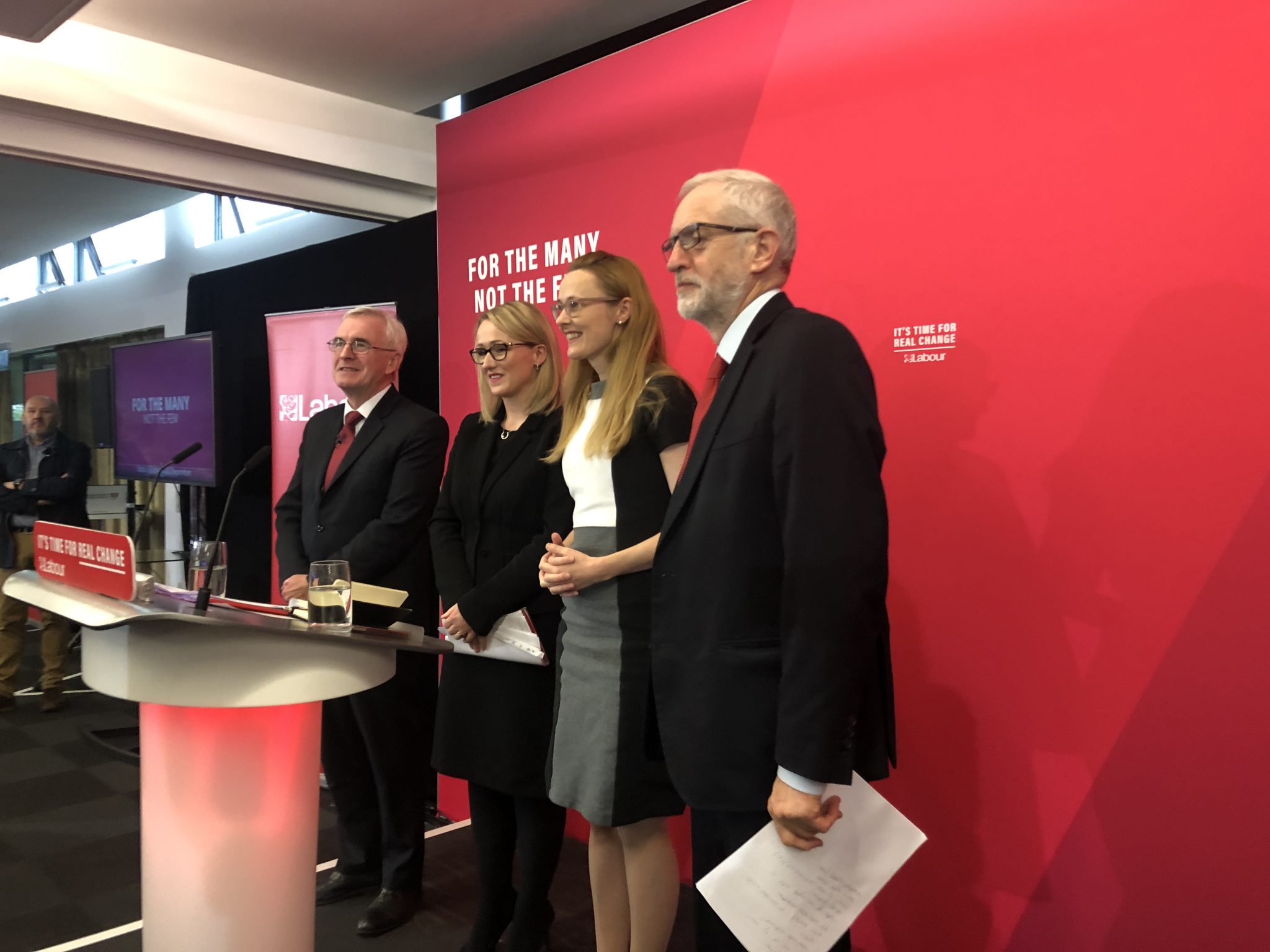 In a promotional video played before the arrival of Corbyn, it was stated that almost 80% of adults in the U.K. experienced internet reliability problems in the last year, particularly in rural areas. Labour went on to claim that the policy will introduce, 'The very fastest full-fibre broadband free for everybody, in every home, in every corner of our country.'
Speaking to a crowd in County College, Corbyn said that British Broadband, (the name coined for the policy) will 'Oversee a publicly owned full-fibre network.' He went on to say that around 8-10% of the U.K. has access to full-fibre broadband, compared with 98% of South Korea.
Referring to fast, reliable internet, he also stated, 'What was once a luxury is now an essential utility,' which would be achieved by closing down 'tax tricks' played out by big companies.
Shadow Secretary of State for Business, Energy and Industrial Strategy Rebecca Long-Bailey also spoke at the event. Discussing the benefits for the environment and potential jobs, she said, 'Over a million more people in the UK could work from home with full-fibre […] if one million people do so that would mean an estimated 300M fewer commuting trips, 3B kilometres fewer travelled by car, and 360,000 tonnes fewer carbon dioxide emissions in the UK.'
Shadow Chancellor of the Exchequer John McDonnell stated, 'We'll guarantee workers in broadband employment.' Calling the policy a 'mission' and a 'fundamental change' that would bring free full-fibre broadband by 2030, he said 'What we are doing today is building the future.'
Labour has faced criticism from political opponents and critics alike, with Culture Secretary Nicky Morgan stating, 'Corbyn is clearly so desperate to distract from his party's divisions on Brexit and immigration that he will promise anything, regardless of the cost to taxpayers and whether it can actually be delivered.' Boris Johnson also dismissed the plans on Friday afternoon in Oldham as a 'Crazed communist scheme.'
At the end of the event, Corbyn said, 'We're planning to win this election on our manifesto' after being asked if Labour would consider a coalition with the Liberal Democrats.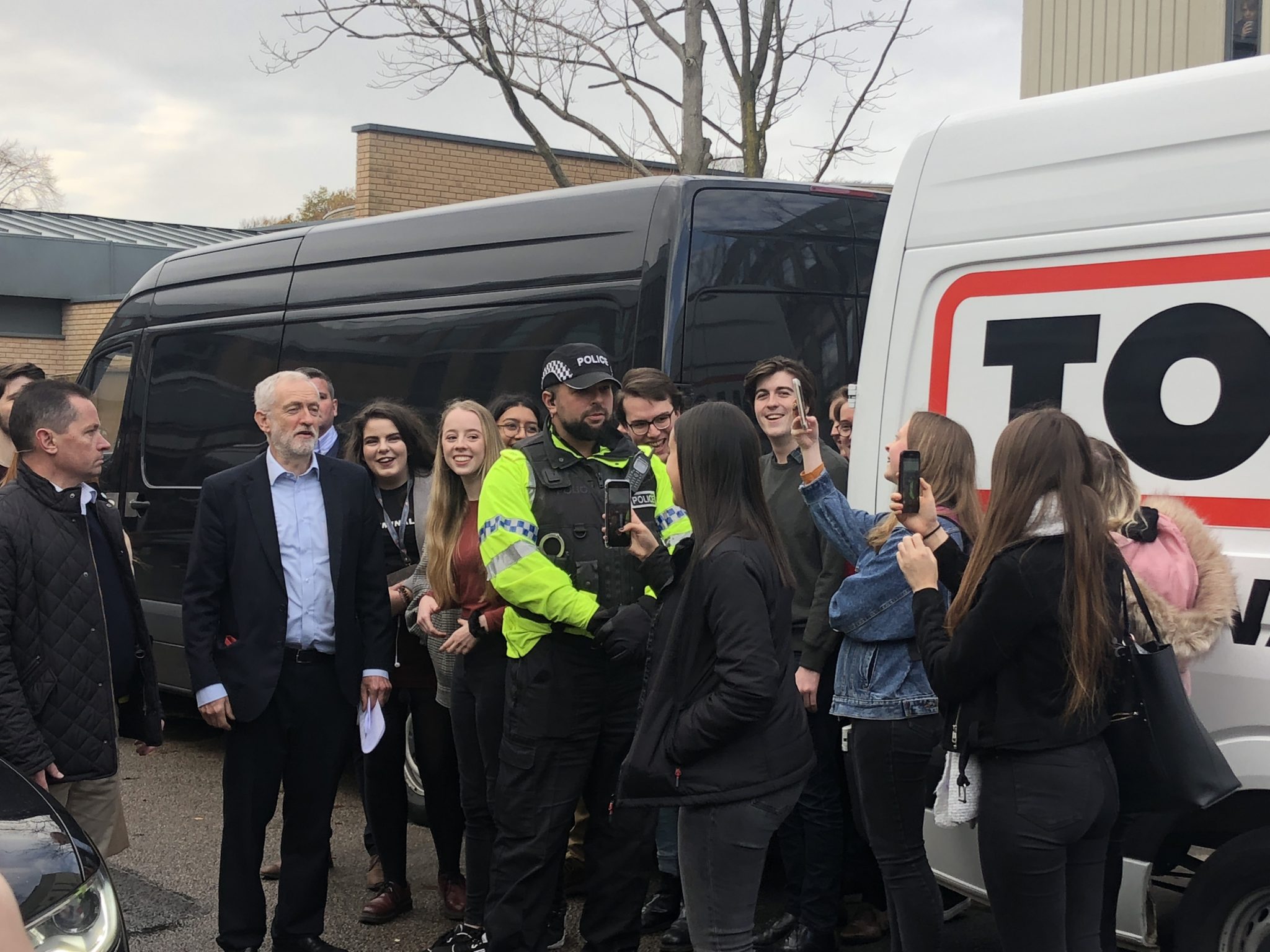 SCAN spoke to Cat Smith, Labour Parliamentary Candidate for Lancaster and Fleetwood. She said, 'It's been really great to have Jeremy Corbyn, John McDonald and Rebecca Long-Bailey at Lancaster University to make the speech and announcement about Labour's broadband policy offer at the General Election. It's an absolute game-changer, we need to keep up with the rest of the world, we need to make sure we don't get left behind in the industrial revolution that's going on. We need to be competitive in the world. For Lancaster University graduates both studying and when you go out into the world of work, this kind of policy is a real game-changer and levels us up on a global playing-field so you can have competitive jobs that are well paid, secure and flexible.
Are you registered to vote in the General Election on the 12th December 2019? If not, you can register here. https://www.gov.uk/register-to-vote