Victory for Carlin in Academic race
655 total views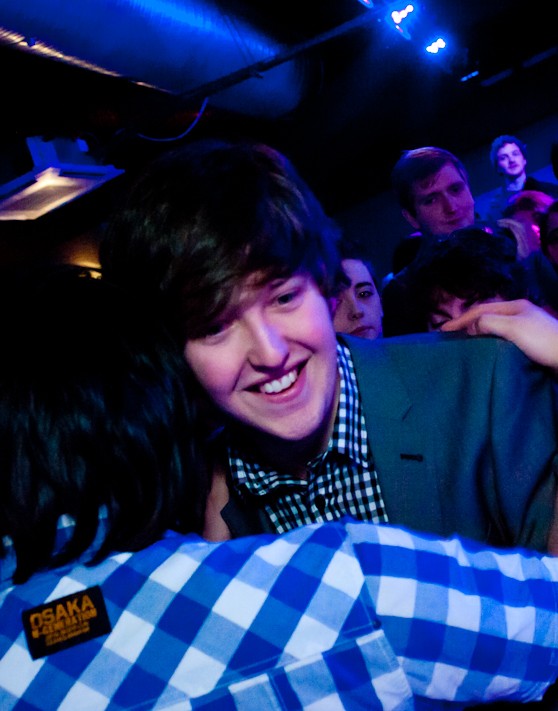 Alex Carlin soared to victory after receiving more than half of the votes that were cast for the position of Vice President (Academic). With a total of 1,089 votes, Carlin came out on top against former County College's JCR Sports representative, Jacob Home, who received 670 votes.
Carlin's reaction to the election results was complete shock: "I feel over the moon but I'm in a really weird state where I'm not really sure what has happened in the past hour. I came prepared to be upset and now the rapid change of emotion is really strange. Stunned is definitely the right word". When asked about the coming year, Carlin's excitement and enthusiasm for his new role could not be contained: "I am really looking forward to the next year. It's another year in Lancaster and another year to be involved with the University. It will be amazing".
In his time in office, Carlin is going to ensure that he has the time to deal with any unexpected issues that arise. "It is going to be a learning curve and there might be things that come to my attention that I feel I need to work on". However, there are several issues that Carlin wishes to tackle as the newly elected Vice President (Academic) with plans to standardise feedback on assessments clearly a high priority as he strongly believes this will act as a vital learning tool for students to improve past marks. He also wants to ensure that students are receiving a higher quality of education due to the predicted tuition fee increase to £9,000, which means reducing hidden costs, extending library opening times and improving the quality of LUVLE.
When reflecting back on his two weeks of campaigning he claimed that it was stressful but fantastic experience. "I got to meet some fantastic people," said Carlin. "All the other candidates […] I got to know them and made more friends. I had a great time but if I'm honest I'm quite glad that it's over. I really want some sleep".
Robin Hughes, the current Vice President (Academic), commented on the competition once the results had been announced. Hughes said, "I think we had two really high-calibre candidates running who would both have been excellent in the role. Alex has shown he's passionate for the job and I know he's going to get a great deal for students next year".