It's Saint's day as he claims Equality, Welfare and Diversity
758 total views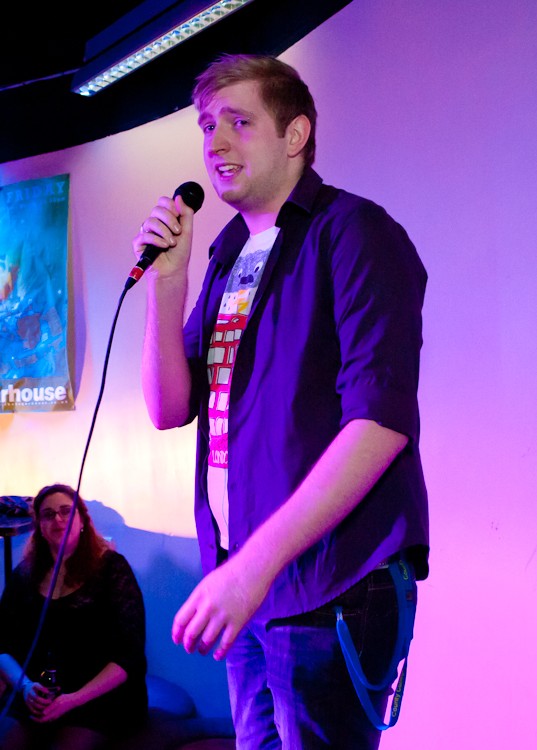 After a close race from the start, it was Matt Saint who appeared victorious as LUSU's Vice President (Equality, Welfare, and Diversity) for the year 2011-2012.
With 2,239 votes cast, the contest went through three rounds of voting. RON (Re-open nominations) was excluded in the first round with a mere 74 votes and Isobel Davies in the second round with 656 votes. In the third round of voting, Saint beat his final opposition, Kevin Wong who received 832 votes, with 992 votes.
In his acceptance speech he praised Matt Windsor, the current Vice President (Finance, Events, Democracy and Societies) and Emily Blanchard, the Cross Campus Elections Officer who he thought had "been amazing" throughout the elections. He also commended voters, friends, flatmates, and his brilliant campaign team, especially his campaign manager Emily McDonald.
After the results, Saint said he was "ecstatic" and is "really looking forward to next year." He was particularly looking forward to working with all the new Full Time Officers, especially Marc Handley, the newly elected Vice President (Activities), when it comes to working on "disabled access" for sports and societies.
Saint was extremely happy with this year's voter turnout, enthusing that it was "our biggest turn out ever as far as I'm aware". He was also particularly pleased that his category only received 74 RONs which is "relatively low."
Throughout his campaign, Saint spoke of his plans for alternative events during fresher's week and said after the results that this is the first thing he is going to begin preparing for before "going into office".
He also stressed the work he will do should tuition fees go up to £9,000 at Lancaster, believing that his focus will have "to be getting that money out of the University back to the students" so they can get their full money's worth. Other plans include a larger support system for incoming students and more engagement with international students.
Current Vice President (EWD), Pete Macmillan said that he was "really happy for Matt" and believes that he "is a very knowledgeable candidate who is already very well prepared to do the job."
"During the next few months I think we [LUSU] can make real progress so that everything is in place for him to hit the ground running come July." Speaking of the new FTO team in general, Macmillan thinks "they are a really good team that has the potential to achieve so much."