LPNM: SCAN Investigates
3,979 total views
Student lettings boss John Sanderson is liquidating his company, LPNM, one of the city's largest student housing providers. It's not the first time a business run by Mr Sanderson has collapsed. He blames John Prescott for the failure of one business. He says the credit crunch was to blame for another.
But this time he says YOU, the students, are to blame. Confusion also surrounds the return of student deposits.
History of John Sanderson
For over 20 years, Mr Sanderson has held directorships across the region in 22 different companies. These companies included Cable Street Investments Ltd, now dissolved having last presented accounts in 2008 and Lancaster Property Acquisitions Ltd, now dissolved having also last presented accounts in 2008.
Overall, of the 22 appointments that Mr Sanderson has undertaken in the last 20 years, 16 are now closed.
His former company, LPNM, went into voluntary liquidation on September 10 2015, and documents seen by SCAN indicate that LPNM has creditors who are owed over £2 million in total.
In a statement, Mr Sanderson told the Lancaster Guardian that "it is most regretful that the huge losses encountered by the company due to voids and student bad debts meant that property owners lost some of their income for 2014/15."
Over the past year, Mr Sanderson has set up a number of new companies, including Lancaster Property Network (Properties) Limitedand Lancaster Property Network (Management) Ltd. The former LPNM office in Penny Street, Lancaster, is now trading as One Stop Lancaster.
In an interview with SCAN, Mr Sanderson stressed that LPNM were a company who "bend over backwards for students." He said "we are known as surrogate parents."
Mr Sanderson blamed a number of factors for the failure of previous ventures. He said laws introduced by former Deputy Prime Minister John Prescott had prevented planned developments and caused the failure of one business
A second failed, he said, when "the credit crunch hit and the value of my land, well, I got into difficulties… That cost me the best part of 15 million."
This time, he lays the blame at the door of Lancaster's student population.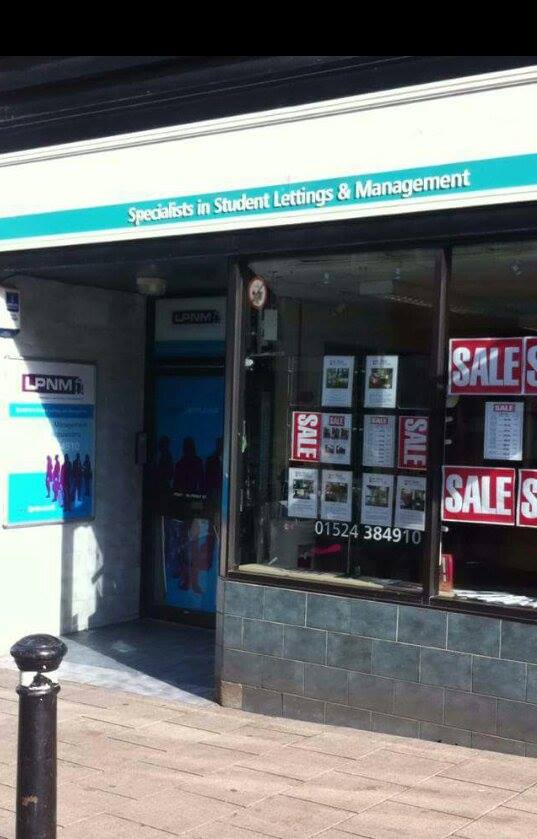 "It's the students that caused the demise of LPNM"
Businessman John Sanderson has claimed that students are to blame for the collapse of lettings firm LPMN.
Speaking exclusively to SCAN this week Mr Sanderson said unpaid rents were among the factors that led to the collapse of the company. He said: "The main cause of our [LPNM'S] demise" was students failing to pay their rent." Mr Sanderson told SCAN he was owed "£125,000 of unpaid rent from students."
He also said a "void" in the student housing market was also to blame for the company's difficulties. Explaining the student void Mr Sanderson said there were "1,250 empty beds in Lancaster" in the previous academic year.
He continued "You add the voids in, you're talking maybe 200, £250,000 [lost]. We were finding students who had failed their exams didn't bother coming back here. But they didn't tell us, so we had a void. Then there was the second wave and they took resits and they even failed the resits."
Mr Sanderson said that in years prior to the increase in tuition fees "they [students] would've started again but now with the 9,000 quid plus living, they walked out.
"This is all to do with the people that we deal with – the student. This wouldn't have happened years ago but it's happened now because of all the empty bedrooms in Lancaster."
Furthermore Mr Sanderson suggested that the void was also caused by students who only stayed at university for one term, choosing to commute to university instead, or because they had a work placement allocated for the following two terms.
LPNP Property Manager Adam West, who was also present in SCAN's interview with Mr Sanderson, said that the students who did this caused "one of the biggest hits." Mr Sanderson agreed, and said "and it just got worse. And it was all created by the students."
Mr Sanderson reiterated: "It's the students that caused the demise of LPNM. If this money had come in, as it should have done, we would have been able to pay our property owners and we would have been able to pay our other debts and we'd still be trading. Why can't we? Because the very people we look after, nurture, do anything we like for them, to help them along didn't pay. They caused this.
"If they paid up, if we hadn't had so many voids, we wouldn't be sat here talking now. Simple as that."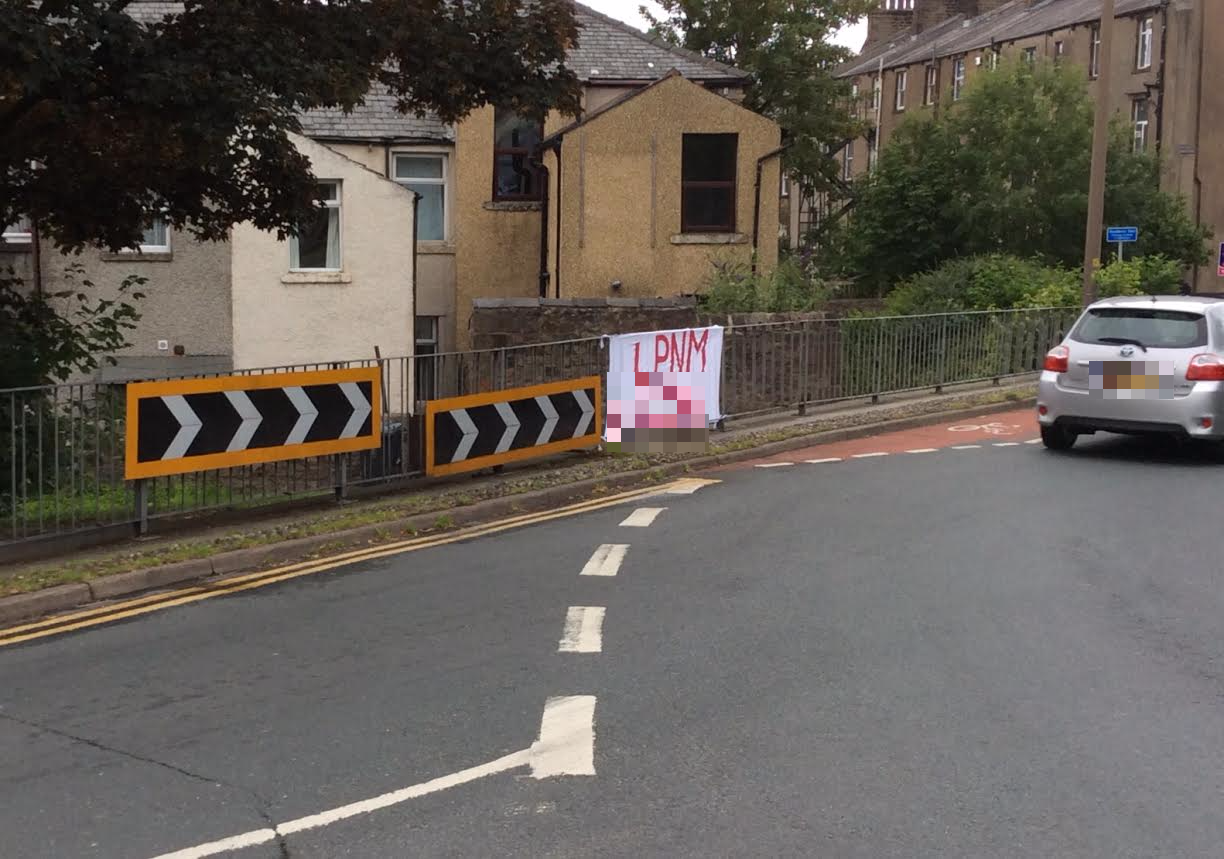 Sanderson to property owners: "I couldn't give a s**t about your money, what about mine!"
Several landlords have been in touch with SCAN to express their unhappiness and concern with the LPNM situation.
Derek Woolerton, who rented properties through LPNM, believes it is "grossly wrong" that Mr Sanderson can continue trading following the liquidation of the company. He said: "his (Mr Sanderson's) mis-management of what should be a thriving business has cost us a lot of money."
Another property owner, who spoke to SCAN on condition of anonymity, became locked in a row with Mr Sanderson over the cost of maintenance works that were carried out by LPNM. The owner refused to pay the bill following a disagreement over costs, which led to LPMN withholding money rent payments from the owner. The deadlock was resolved in December 2014 when both parties signed a document agreeing that no further works would be carried out without written authorisation for expenditure over £50.
Property owner Jos Pashley also became embroiled in a row with LPMN, and SCAN has exclusively heard a recording of the tense meeting between the parties.
A combative Mr Sanderson can be heard threatening not to give vacant possession of the property to the owners at the end of their contractual term. Mrs Pashley told SCAN she felt pressured into signing a document stating that properties were "returned in the same condition as when the contract started" and says she is still owed money by LPNM.
She said: "I'm keen to emphasise how the loss of local money impacts on the local economy." Despite being listed on the creditors list, Ms Pashley told SCAN "we don't know where this money, our money, has gone."
Mr Woolerton reiterated this view. He said: "There are still some people who have been affected that are in the dark about this."
Speaking to SCAN this week, Mr Sanderson said: "I've had people sat there [in his office] and yes I know you're [landlords/property owners] moaning and groaning about £10,000 or £15,000 but I lost about £450,000 – I couldn't give a s**t about your money what about mine!"
He continued: "And I said [to the property owners], you didn't moan when we were always full you got a bloody decent rent from me and everyone was happy – happy days – you didn't moan then did you?"
Deposits
Confusion surrounds arrangements for students to have money returned to them from utilities charges paid during their tenancies.
LPNM did not receive deposits from students, but did collect a utilities charge of £150 from each student with the promise that any excess would be returned at the end of the tenancy.
Mr Sanderson told SCAN this week that the reason students had not had money owed returned so far was "that for 15 years", he had only paid out in the "last week of September but normally the first week of October."
He said: "I have agreed with the liquidator that I will take away from the liquidation all student deposits and pay them myself so that the students do not lose one penny of their money which they otherwise would have done". He continued: "That (sum) will probably amount to probably about £50,000 give or take."
However, the liquidator who has been appointed to the company, Peter Jackson from Preston-based Jackson Wright and Co Financial Recovery, told SCAN that he had "never heard the figure mentioned."
Mr Jackson said: "[Mr Sanderson] has said to me in the past that no student will be out of pocket. That's his statement. If a student has lost any money, I can't pay the students, the students are, if they've lost any money, are creditors, they're unsecured creditors and they must rank alongside everyone else.
"I feel desperately sorry for these people but ultimately I have to apply the same, they must put their claim into me, if they have a claim they must submit it to me. It's likely that the unsecured creditors will not receive anything, they may well do, but if they do it'll only be a minimal amount. I don't want anyone running off with the idea that there is £40,000 going into the hands of students because I don't believe that's going to happen.
"What I will say is that I am seeking information from John Sanderson in order to quantify the amount of money which is properly payable. I am currently in negotiation with the successor company in order to ascertain the amount of money. As far as I'm concerned that's the end of it.
"I have asked him for a load of data and the facts surrounding the matter. If he provides me with that I am able to turn around and say this is how much these things are worth. But as far as I am aware he's not provided that information yet. He's said he's going to, he's always said that he's going to treat the students right but that's not official. A deal hasn't been done, not by me it's not."
Mr Jackson stressed to SCAN that he is very keen to hear from both property owners and students, and encouraged anyone with queries to email him, in the strictest confidence, at peter@jacksonwright.co.uk.