Thousands visit Lancaster open days
587 total views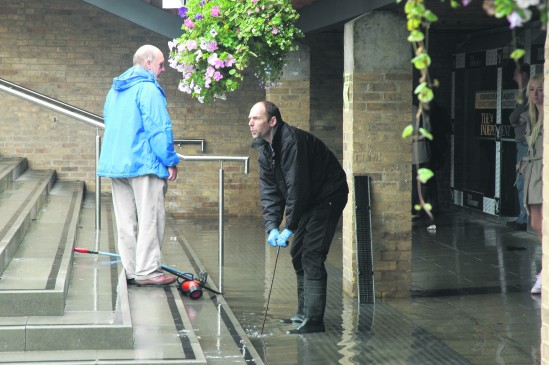 Unperturbed by the rise in tuition fees which would affect them as the intake of 2012, thousands of prospective students flocked to Lancaster University for the Undergraduate Visit Day on Wednesday 24th August.
Frederick Binley, Head of Recruitment, felt that the day was a "great success," with his team of 250 students and 300 academic staff welcoming 7,656 visitors on the day, a 21.6% increase in online bookings from the previous year. His team also received excellent feedback from prospective students, with 94.9% rating their day as 'very good' or 'good' and 64.2% stating that they will definitely apply to Lancaster after having visited.
It was the first time that LUSU had been an integral part of the visit day process and they rose to the challenge with a marquee and four gazebos pitched on Fylde quad, showcasing demonstrations ranging from Ballroom Dancing to Aikido. They also provided information about the volunteering opportunities available with the Union, home and abroad, along with reassuring parents of the safety of a night out in Lancaster.
LUSU Vice President (Events and Democracy) Olly Trumble, had this to say about the day's events via the LUSU Twitter account: "We were able to showcase the exciting opportunities, support and activities that LUSU offers, making the decision to study at Lancaster even easier for prospective students."
Student helpers were placed in various roles around campus in order to ensure that the University gave an excellent first impression to prospective students. Guides were also located at the railway station, where they guided visitors onto the free buses which would take them onto campus.
The responses from prospective students were very positive overall. "I was very impressed with Lancaster," one visitor commented, "everyone that I met there was friendly and helpful and I will definitely be making an application to study there."
Parents also seemed impressed by the day with one expressing that: "My son is now desperate to attend your university and I would feel very secure in the knowledge that not only is this a fabulous educational institute, but also a very friendly and safe campus."
After the success of the August date the University looked forward to the September Visit Day which had received a record 9,276 bookings.