The Beauty Files: Noah Katz
924 total views
So, tell us about your holy grail items.
Weleda Skin Food is multi-faceted (primer, moisturiser, or when you've gone a bit too hard, and your skin needs a hug). Charlotte Tilbury Hollywood Flawless Filter gives the most beautiful glow that is genuinely unlike any other product on the market. It Cosmetics CC+Illumination Crème is the most beautiful, medium-full coverage that you could desire.
I make a Vitamin C Serum using Hada Labo's Super Hydrator No1 and The Ordinary's (TO) 100% L-Ascorbic Acid Powder. Vitamin C is a wonder ingredient. At lower percentages, vitamin C it gives the most beautiful glow, while at higher levels it works to erase hyperpigmentation in the skin, and is one of only two ingredients to have been medically proven to prevent and reduce skin ageing.
Blush is my favourite part of my makeup routine. My HG is Nyx's Illuminating Blush in Chaotic, but they rudely discontinued it, so while I'm savouring every last crumble of powder, I'm slowly integrating Nars' iconic Orgasm blush.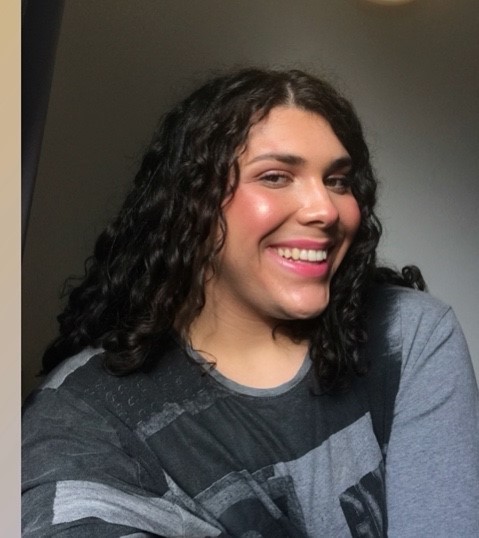 You're stranded on a desert island with only your five favourite cosmetics. What are they?
When my hair and skin are right, the better I feel and the less makeup I need to wear!
Murad City Skin – (SPF 50)
Paula's Choice 2% BHA
CeraVe Hydrating Cleanser
Garnier Ultimate Blends Banana Hair Food (co-wash)
Aveda be curly curl enhancer
Drop your skincare routine!
I am incredibly particular about my skincare routine.
AM: Neutrogena Hydroboost Gelée Cleanser, Glow Tonic, Vitamin C, TO NMF + HA (moisturiser), Eye cream, Skin Food, & Glossier's SPF (when I'm good – most days I'm not).
PM: Simple Hydrating Oil Cleanser, CeraVe hydrating cleanser, acid treatment/masque, TO Caffeine [eye] Solution 5% + EGCG, TO Rosehip/Argon Oil, CeraVe Moisturising creme, Glossier ZitStick.
Do you have any beauty hacks?
Makeup wipes are evil – they don't remove your makeup, just move it around, and they're terrible for the environment. Properly double cleansing (balm/oil, followed by a gel cleanser) works miracles.
Switching to SLS free shampoo changed my massive curly hair for the better! (seriously, if you have a semblance of curls or waves, dropping SLS is life-changing).
What makeup would you gladly set on fire?
JSC Platinum Ice palette, the colours are chalky and don't blend at all. Get. In. The. Sea.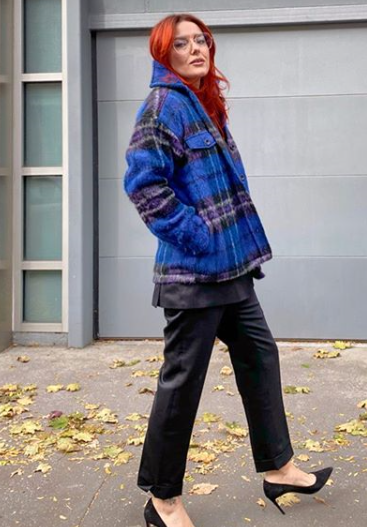 Who's your favourite beauty guru?
For makeup, Katie Jane Hughes, an editorial/celeb MUA. We share the same makeup aesthetic (dewy, natural skin with bold cheeks and eyes) – take a look at her IG and prepare to fall in love!
For skincare, Caroline Hirons & Nadine Baggott have taught me everything I know about skincare that works.
I have to give an honourable mention to Sali Hughes (Guardian beauty columnist), a truly inspirational figure. Sali co-founded Beauty Banks (a charity that aims to 'eliminate hygiene poverty' in the UK) and has spoken candidly about her difficult family life, a topic with which I can empathise.
Do you have your eye on anything special?
I'm interested in Glossier's new Futuredew (I'll definitely be ordering it when I need to restock my stretch concealer – I use G7 for any sugar daddies out there!)
This or that?
Full Glam or Natural?
Natural – I want to see my skin .
Moisturiser or Primer?
A good moisturiser will do a better job than any primer!
Eyeliner or Mascara?
Mascara.
Bronzer or Highlighter?
Blush.
Lipstick or Lip gloss?
Gloss. Always.
Sheet mask or peel-off mask?
Neither – they're both awful. Sheet masks are completely environmentally unsustainable and peel off masks peel the upper epidermis.
Matte or glowy?
Dewy! (I'll look matte when I'm dead.)