Veganuary Beauty – Curly Hair Routine!
1,881 total views
This is an article for all of my Curly guys, gals and non-binary pals out there who want to find Vegan products to keep their curls poppin'. When researching for this article, I was pleased to discover that all of the styling products I use are, in fact, Vegan! Disappointingly though, my Holy Grail Shampoo & Conditioner (OGX Kukuí) aren't. Never fear, dear reader, I found some great alternatives! So, without further ado, here are my CGM friendly-ish Veganuary product recommendations.
Shampoo – Umberto Giannini Curl Jelly Wash; 100% Sulphate Free Vegan Shampoo with Vitamin B5
£5.33* for 250ml
UG claim that their new shampoo, a sister product to their best-selling scrunching jelly, gently cleanses the hair and, with help from Vitamin B5, curls are nourished and bouncy. Jelly Wash is, of course, vegan and both sulphate and cruelty-free, perfect for anyone wishing to perfect their curls while also caring for animals and the planet.
Conditioner – Umberto Giannini Curl Jelly Care; De-frizz Vegan Conditioner
£5.33* for 250ml
The second step in our Veganuary routine is UG's De-frizz Vegan Conditioner. Adding moisture, building bounce, detangling and defrizzing, this 'unique vegan, jelly formula' is suitable for all types of natural waves, curls and coils. The 'Care' stage of your routine is made to coat each curl, providing 'weightless conditioning with added shine, enhancing the shape of every curl.'
Deep/Leave-in Conditioner – Garnier Ultimate Blends Banana Hair Food
£6.99 for 390ml
For our final in-shower step, Garnier's 3-in-1 Nourishing hair food can be used as a lightweight mask, conditioner or leave-in (I prefer it for the latter) to encourage soft, shiny and strengthened hair. Free from silicone, their vegan formula adorns your locks in a 'hydrating veil' from root to tip, minimising breakage and smoothing hair fibres without weighing them down. 'Expect glossy and healthy-looking results.'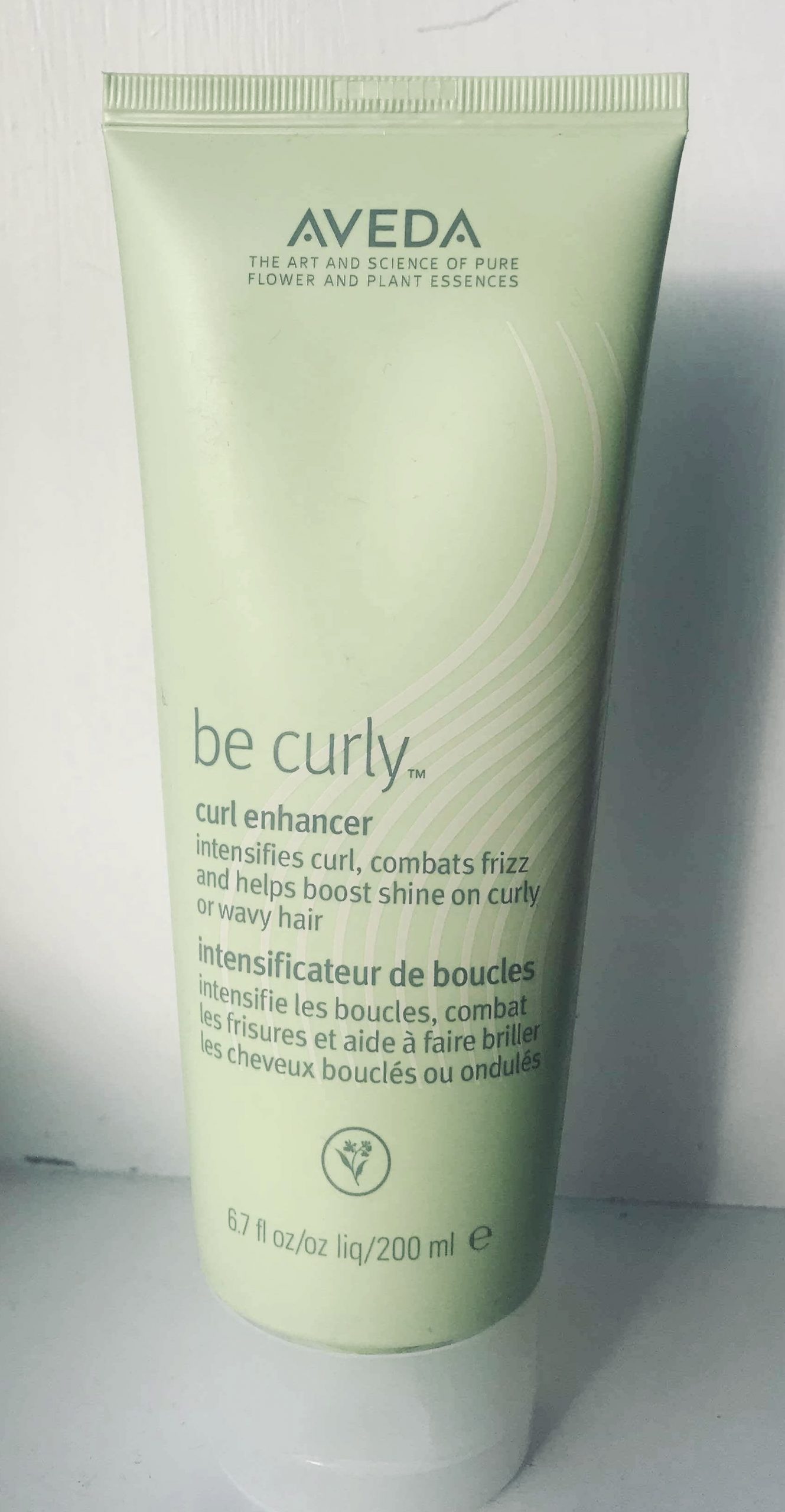 I started using this in August and saw an instant improvement; not only is my hair softer and less frizzy, but it also smells heavenly (if banana is your thing!). My only qualm is Garnier's implication that their '98% natural ingredients' makes it superior to human-made alternatives.
Styling – Aveda Be Curly Curl Enhancer
£18.40* for 200ml
This. Is. My. Favourite. Curl. Cream. Ever!
'This curl-enhancing lotion effectively tames frizz and boosts shine while intensifying your precious curls.' Using a wheat protein blend that expands on wet hair and shrinks during drying, your curl pattern is preserved in its natural state.
It really is a curl cream unlike any other I've used. Yes, it isn't as budget-friendly as the rest of the article, but that's only because I know it's worth every penny. This can be used year-round, to consistently achieve beautifully defined, shiny and smooth curls.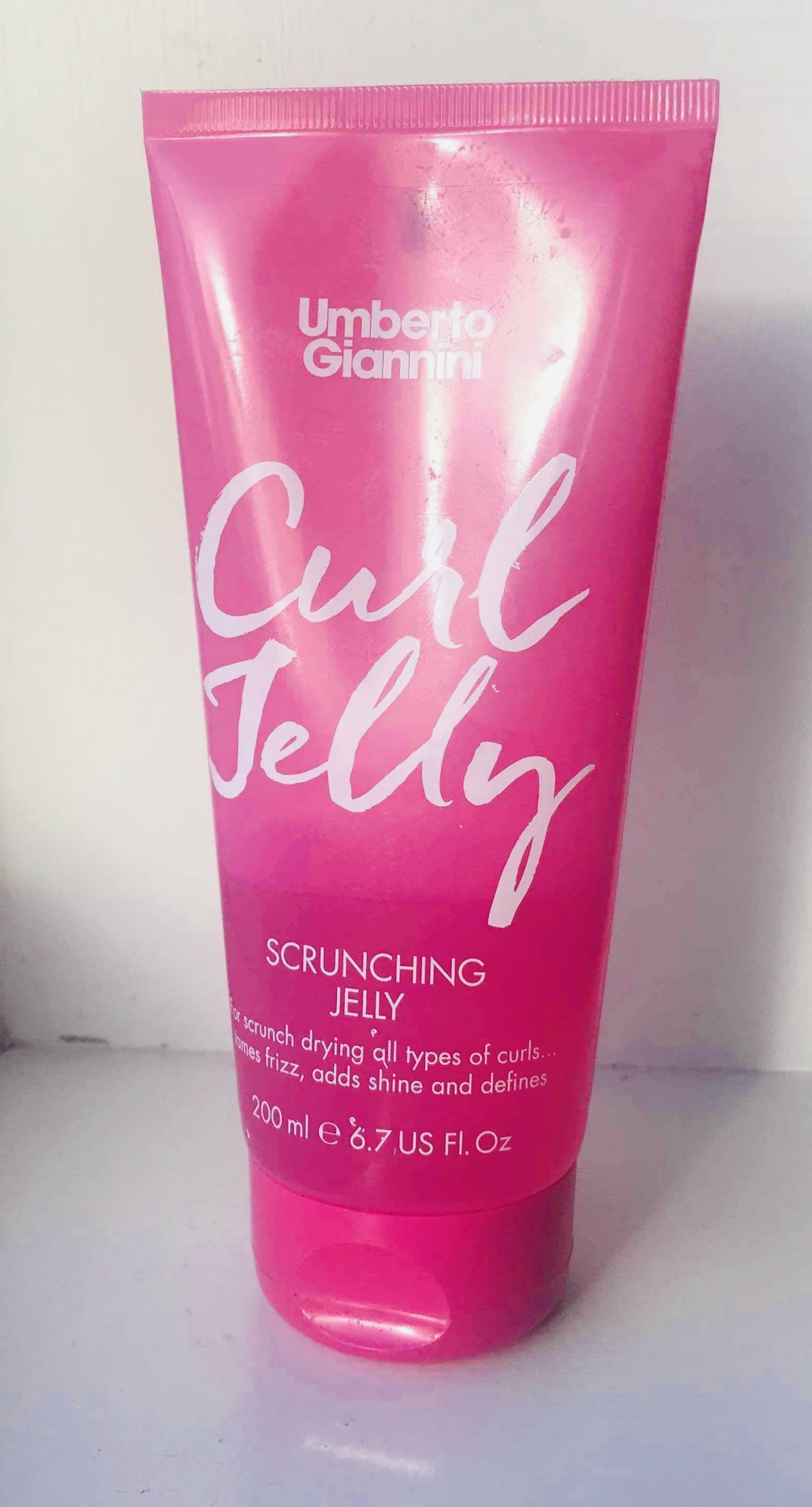 Gel – Umberto Giannini Vegan Curl Scrunching Jelly
£4.67* for 200ml
This is a hair-changing product 'if you battle with frizz, flop, (and) manageability.' Scrunching Jelly has been UG's 'best-selling product for over a decade'. This fabulous gel does exactly what it says on the tin; keeps my curls in check throughout the week but also lets them do their own thing. The Jelly leaves me with a natural look, free from the cast we associate with traditional hair gel.
When styling, you should be applying product to damp curls, making sure that it's evenly dispersed into your hair, scrunching until you have reached your desired definition, followed by a coating of gel. You can either leave to air dry (this can take a long time, but if you do it correctly, you will have minimal frizz) or diffuse dry on a high-heat, low-speed setting for more control of the outcome. Pro-tip: for a voluminous mane, diffuse upside-down!
So there you have it, a brand new, Veganuary hair routine. It goes without saying that just because these products work for me doesn't mean that they definitely will for you. I've linked to these products via either Boots.com or LookFantastic.com because they both offer student discounts (10% and 15%, respectively) and regular sales.
*All prices accurate at the time of writing