Eddie Out? England Rugby's terrible form and where to go from here.
446 total views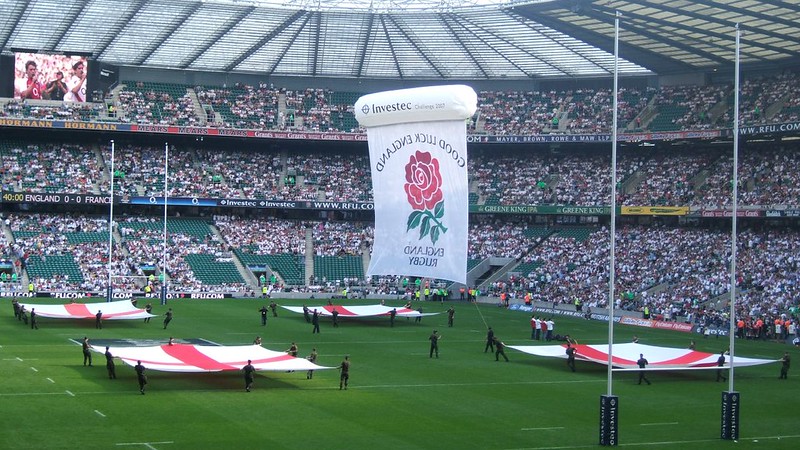 England has just endured its worst Six Nations campaign since 1976, with the distinct displeasure of losing to all of the home nations and finishing 5th. Despite winning two trophies and losing just one game last year (against France), it feels like England has got what's been coming to them for a long time, so what has been behind England's terrible form?
Selection
Eddie Jones has always been an enigma in every sense of the word, but particularly when it comes to team selection. He said on England's behind-the-scenes documentary, The Next Level, that he hoped his 2023 World Cup would only have 40% of the players from the 2019 World Cup. However, two years on and the team to face Ireland had just three tactical changes from the team that faced South Africa in the final, with a further five alterations due to injury or withdrawal.
Whilst England must hold less sympathy for themselves when it comes to injuries due to their vast player pool, having key players such as Tuilagi, Launchbury, Lawes, and Underhill out in the long-term is a huge detriment. Underhill in particular is an important part of an England team that has defined itself with unbreakable defence – a defensive reputation that's testament to Underhill's performances.
Nonetheless, hopefully, this abysmal tournament is the breaking point for Jones to cease his stubborn relationship with the media and give in and jump aboard the occasional hype train, such as Sam Simmonds or Marcus Smith. Simmonds in particular is undeniably talented but omitting Billy Vunipola, especially with no Tuilagi or someone that can truly fill his shoes, is to omit the only out and out crash ball carrier in the side. However, the form Tom Curry has shown with the ball this year may convince Eddie that with having three dynamic carriers in Underhill, Curry, and Earl, you can overwhelm the opposition with another, even better dynamic carrier at number 8.


Attacking
England's temperamental and at times puzzling kicking tactics cause huge upset amongst fans. The issue with having a game plan based on making territory through winning aerial battles is that, if you are going to rely on it as much as England does, you need at the very least a back three who can all win those battles consistently.
Watson is good, May is excellent, but Daly simply cannot be relied on. Not only does his incapability to win in attack hold England back, but in defence it leaves England vulnerable. Before an untimely injury, it was exciting to see Malins get a chance at fullback and with a more astute running game given that he is a natural 10 or 15, he seemed to inspire a less kicking-focused attack plan.
Perhaps the most frustrating thing with the kicking plan is that when England do keep the ball in hand, they look very dangerous. Running rugby with the sporadic poke-in behind by Farrell or Ford and box kick for Jonny May to chase suits England's game plan perfectly given the talent outside Farrell and the fact that Jones boasts numerous forwards that can play the first receiver.
The kicking game plan was also centered around England being happy to defend and dominate physically. The contrast of England's last two games against Ireland is startling. Whether the absence of Underhill is that catastrophic, or if Ireland took their 18-7 loss as a learning curve, England must also take their own lessons.
Being spoilt for choice in the back row would suggest that a game plan can be adapted but England, whilst they kicked less, echoed their game plan from the Autumn Nations Cup without a player central to its execution. Meanwhile, Ireland adapted by putting CJ Stander at flanker to accommodate for the extra physicality with Jack Conan at number 8. Jones showed that he can successfully fluctuate tactics with their attractive rugby against France but has been mostly one-dimensional since the World Cup. England needs to adapt more.
Kicking tactics are effective with the right players and consistent execution, but it is abundantly clear that England doesn't have either at the moment and they need to move on and make the most of players like Odogwu, Lawrence, Marchant, and more who excel with the ball in hand whilst actually giving experience to England's vast depth.
Discipline
England likes to play on the edge. When it goes well, the likes of Maro Itoje are hailed as a Lions Captain and generational talent, when it goes badly, he becomes a joke. It's a line that, when a team is playing coherently as England has been since Jones came into the side in 2016, is negotiated in a way that gives a team huge momentum and dominance. However, when a team is playing badly as England has since the Autumn, everything seems to be going against them, and England have conceded 67 penalties in five games this year.
There has been nothing more frustrating, as an England fan, than watching England struggle to get a foothold in the game, gaining good attacking ball in the 22 then immediately giving away three penalties and conceding within minutes of having a rare attacking platform. Playing on the edge is what previously has set this England side apart, but when form suffers, players must learn to play conservatively, because when you play with no discipline against teams with kickers such as Biggar, Sexton, or Pollard, games become impossible to win.
It took until the France game for Jones to finally take action on this, taking out Jonny Hill who has almost been as ill-disciplined as Itoje for the far more conservative Charlie Ewels. It will be a huge advantage for England when Launchbury and Lawes are back as both are extremely disciplined yet prominent players that accommodate for Itoje's risky approach. It was refreshing at least to see Owen Farrell making a conscious effort to tackle properly against France and Ireland, hopefully, the team follows his leadership and adapt their risk-level to the situation.
Overall, it is reasonable for England fans to be extremely annoyed currently; there is a limit to the excuses you can give Jones and England. But he needs to use a relatively apathetic America tour to breed new talent, trial new tactics, and keep true to his promise to reset the squad. It is not all doom and gloom, England did indeed finish 5th in 2018 but showed resilience and Jones showed that he knew when he had to give in to media pressure with his selection of Cipriani in the summer. He's done it before so let's back him to do it again, as the players have said they will.