Roses triumph puts an end to four years of hurt
612 total views
Lancaster University has successfully regained the Carter-James Roses trophy, after defeating York University in the 46th edition of the annual competition.
The hosts have endured a miserable time in recent Roses history, suffering  away defeats in 2007 and 2009 as well as a morale sapping home defeat in 2008 when York memorably emerged as winners by a slender two point margin.
However, Lancaster returned to form for the contest this year, ultimately triumphing over their cross-pennine rivals by 52 points. The final score was Lancaster 157.5 to York's 105.5.
The victory proved sweet for LUSU VP (Sport) Sue Wynes who has dedicated most of her year in office to triumphing in the competition:
"It has been absolutely brilliant. We started off well on Friday which was absolutely fantastic as we got a good lead then but obviously nothing is guaranteed. The teams pulled out all the stops and I am so proud of every single one of them. When we finally got those extra points from the canoe slalom to ensure victory that was the highlight for me."
The victory was Lancaster's 22nd overall in the competition and the first since Mike Allewell led the Athletic Union to glory in 2006. The heartache of recent years has prompted Lancaster University Students' Union (LUSU) to re-evaluate the organisation of the event. External funding was successfully negotiated from UPP, Ernst & Young, the Friends Programme and the University itself. The rough estimate of the cost of Roses 2010 is thought to be in the region of £70,000, which has resulted in a more spectacular and diverse event.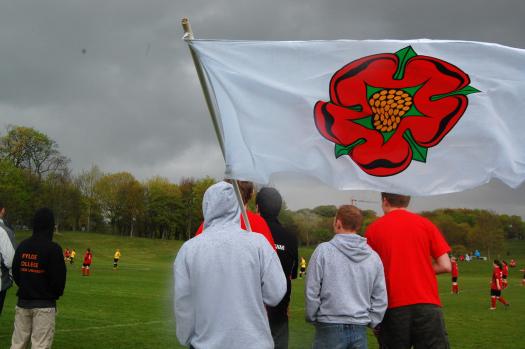 Lancaster built up and maintained their lead from the competition's outset. Twelve points were awarded to the home team after York pulled out of the rowing- the original event which prompted the genesis of Roses. Despite, a dramatic late loss in Thursday's cricket match, Lancaster enjoyed great success over the Bank Holiday Weekend and by Sunday lunchtime were confirmed as Roses Champions- prompting much celebration from Wynes and her tournament executive.