74% of students don't care which of these two wins
820 total views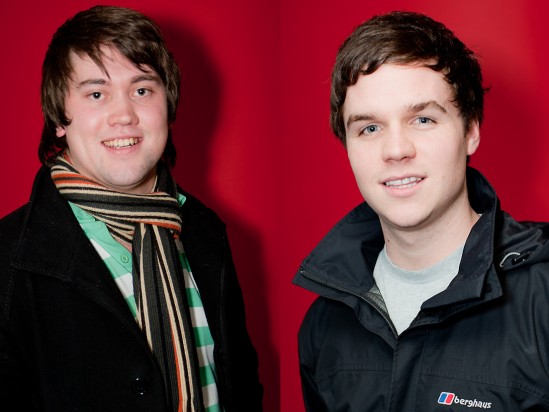 A recent survey by SCAN has revealed that 74% of students do not care who wins the upcoming elections, with 82% saying that they do not know what a Full Time Officer (FTO) is.
Student apathy, particularly with regards to elections, has been a topic of hot contention recently and LUSU have attempted to tackle this issue by putting flyers into every kitchen, informing students of the FTO positions and their responsibilities. Nonetheless, LUSU officers understand that not everyone will be interested in elections.
"What is important is that we have people in those positions that are doing the work […] ideally I would love it if everyone knew what was going on, but we don't need to be too precious about recognition and reputation, as long as there are people doing the hard work," said Robbie Pickles, LUSU President.
Issues surrounding JCR cliques and officers making the leap to FTOs has also been high on the agenda lately, with some students being seen to be being put off running for positions because of these cliques. But, knowledge and experience gained whilst being on a JCR is seen to directly assist any candidate running for a FTO role, since it give them a vital insight into the inner workings of LUSU.
"When you go through a JCR system, it is sort of, without you knowing it, training for if you would like to do an FTO position, it does put you in a better stance […] to be in an FTO position you have to have done something extracurricular that has had you been involved in the Union in some way," said Vice President (Finance, Events, Democracy & Societies) Matt Windsor.
"I think that we have found in the last couple of years the range of candidates has closed down a little […] I think people expect you to have a certain level of knowledge about the role which you can only really have if you have been in it before, a role before without having to do extensive research," added Pickles.
Last minute nominations ensure a fully contested election, as 16 candidates are battling for the six posts. The official election period began on Sunday morning, and sees two former JCR Presidents campaigning for the position of LUSU President; Cartmel's Mark Lord and Fylde's George Gardiner. Lord is currently Union Council chair and was formerly Cartmel JCR's sports representative, while Gardiner was Fylde JCR's General Secretary and missed out on the position of University Council representative in the summer elections to James Davies.
Full Time Officers take a year out during study, or at the end of their degree, to work in a full time, paid position within the Students' Union. The positions up for election include LUSU President, and five Vice Presidents, whose remits cover Academic; Events and Democracy (ED); Equality, Welfare and Diversity (EWD); Media and Communication/SCAN Editor and Activities.
The most highly contested position is the new role of Vice President (Activities) with four candidates running for the job. The role brings together sports clubs and societies, and is arguably the position which represents the most students. Notably, all of this year's candidates come from a sporting background: Marc Handley, the current Vice President (Sports); former Chair of Sports Exec, Matthew Neve; current Inter-College Sports Cross Campus Officer (CCO) and former Bowland JCR Male Sports Representative, Dean Crabb; and current Sports Representative for Pendle JCR, Ben Holden.
As well as the popular Vice President (Activities), the other newly formed role of Vice President (ED) is being contested by three candidates, including current Societies CCO and former Vice President of Fylde JCR, Olly Trumble; the current Social & Events CCO and former Pendle JCR President, Andy Barnett; and former University Council Representative and Cartmel JCR Audio-Visual Technician, James Davies.
Vice President (EWD) is also contested by three candidates, one of which is the only female standing for election this year. Isobel Davies, current Fylde JCR LGBTQ* officer will be competing against former County President and current liberations CCO, Matt Saint and former Lonsdale JCR Education & Welfare officer and current EWD CCO, Kevin Wong.
Alex Carlin – current Academic Campaigns CCO and former Lonsdale Vice President – is competing against Jacob Home – Male Sports Representative for County JCR – in the race for VP (Academic). Former Student Media Board Chair and ex-Lonsdale President, Matthew Power, will take on current SCAN Sports Editor Nick O'Malley for the role of VP (Media & Communications)/SCAN Editor.
LUSU President, Robbie Pickles saw the amount of contested positions as a mark of approval for the role changes: "I think that it is a vote of confidence in the roles. I think if people didn't them as worthwhile then nobody would run for them."
In previous years, Alexandra Square has been used as a central campaign area since it is the main thoroughfare for students and allows candidates the space to attract attention – many students will remember Robbie Pickles' Rubik's cube and Dance Society display from last year. Without this central space candidates will have to be more inventive and think outside of the box when campaigning so that they can effectively reach the voters.
"I think it will make candidates have to work harder and I think that is a good thing. In many ways it is too easy, many candidates, myself included to an extent, just loitered around Alex Square and talked to the same 50/60 people around there, or you have the even worst thing where you just talked to the other candidates," said Pickles.
With 33% of undergraduate students voting in the JCR elections in Michaelmas, 21% above the national average in student elections, Lancaster students are getting involved. E-voting has been seen as one of the reasons for this increase and therefore Mi-Voice, the website which hosts the vote, will be used again for the FTO elections.
However, after last year's election – which saw the positions of Vice President (Academic) and Vice President (Equality, Welfare & Diversity) have to be re-run, due to human error – and other errors made by the site in the past, Windsor is prepared to reconsider LUSU's relationship with the site: "If we come across any issues this time I will strongly recommend to my successor that we say goodbye to them, for good."