Home, sweet home
452 total views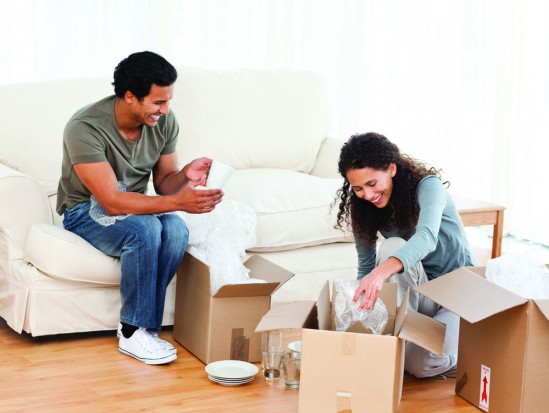 After three long terms of living independently, pulling all nighters and stocking up on crisps from Spar for a midnight feast the time has come for us to start thinking about packing up our little room all ready to move home for the summer. Aside from Christmas and Easter where we eat far too much, pass out and barely remember being home at all, summer is the only chance we get to properly settle into a normal routine with the family. For those that relish utter independence this can be a thought met with apprehension, for others this is a prime chance to appreciate those often missed home comforts. But one thing is for certain, we're all heading for 14 weeks of freedom and if these are going to be spent at home, sweet home, how ready are we to handle it?
As we wave goodbye to the deadlines, the socialising and more fancy dress than we can remember it's back to what we might consider an abnormal routine next to the spontaneity of student life. For most of us it'll be no more all nighters and no more afternoon arguments with the flatmates over a wayward carton of milk. Instead it's time to snuggle back in our own bed and get used to life without the Learning Zone, the Library and the Carleton. If you're breaking out into a sweat wondering how you'll cope there's almost always a silver lining. The trading of Greggs for your Mum's Sunday roast will definitely be an easy compromise but the swapping of the bliss of solitude for family arguments and washing up duties might be a harsher reality to tackle.
Although emptying the dishwasher on a regular basis and tidying up your room so you can actually see the floor is enough to make you wince at the thought of a summer at home just take a minute, stop and think about the holy grail of homecoming; the full fridge. Three months at home may mean the occasional date with the hoover but surely it's all worth it for a good few weeks of tummy friendly food. A tastebud party is a definite but the approval of your family for eating them out of house and home will most definitely become a testing issue come week three of your indulgence.
As much as food and chore related arguments may well be an impending definite as we settle back in at home, remember it won't be for long. In no time you'll be groaning as your drag your washing to the temperamental launderette on campus only to dye half your underwear pink and leave with someone else's whites. Home can seem unnecessarily hectic next to a student lifestyle but balancing both over summer can be a welcome change; a chance to appreciate your independence but also to enjoy the company of your friends and family without the distraction of deadlines.
For those of you jetting off around the world travelling, working and sunning yourselves on sandy beaches for weeks on end; you lucky things. Yes you'll probably get a tan, a killer reference on your CV and see sights you could only dream of but I for one will have the comfort of my own bed, and let's be honest, there's no better feeling than that.