Moustaches abound as LUSU does Movember
646 total views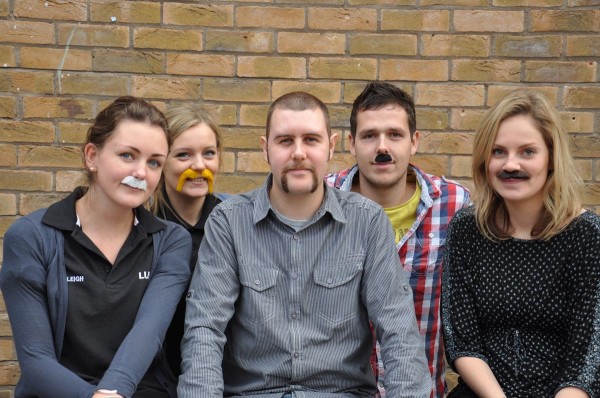 This Tuesday saw the start of the annual month of moustache growing, commonly known as "Movember."
Handlebars and pencil moustaches will be seen round and about in order to raise awareness and money for Prostate Cancer, as well as other forms of the illness which can affect men.
This global campaign, founded in 2004 in New Zealand, is also being supported by politicians in the U.S.A and Canada. On Tuesday, Montreal MP, Justin Trudeau, shaved off his moustache live on TV in a bid to promote their national sponsorship target of $30million.
In 2010 over 112,000 English 'Mo'Bros' and 'Mo'Sistas' raised £11.7million for charity, and the organisation hopes to increase the sum this year.
More locally, LUSU are waging war against King Street and Lancaster University Medical Practice in a series of competitions, where £600 worth of prizes for the different categories will be up for grabs. To be part of the team, sign up at www.movember.com to create your 'mospace' and search for LUSU Movember Group on Facebook.
LUSU Vice President (Equality, Welfare and Diversity) outlined the significance of Movember, saying that "it is a national campaign that is easy and fun to get involved with while raising a large amount of money for charity."
For those who join the LUSU team, the Sugarhouse will be opening early at 9.30 on Wednesday 30th November and giving out prizes, including six lots of a year's worth of shaving and grooming gear, as well as showing a student video and giving free entry to all participators involved in the campaign.
The cause, however, is not entirely male-oriented. Girls, or 'Mo'Sistas', can get involved in encouraging their 'Mo'Bros' by sponsoring them, or investing in some of the items on offer online as a gift. Links of London has released limited edition cufflinks and KENT have followed suit with a moustache comb in light of Movember.
Alternatively www.movember.com has other stock directed at both genders (moustache or no moustache) including moustache cookie cutters and t-shirts. Sugarhouse will also be offering a potential prize for the best fake female moustache.