Culture Clash – Does the X Factor have a future?
494 total views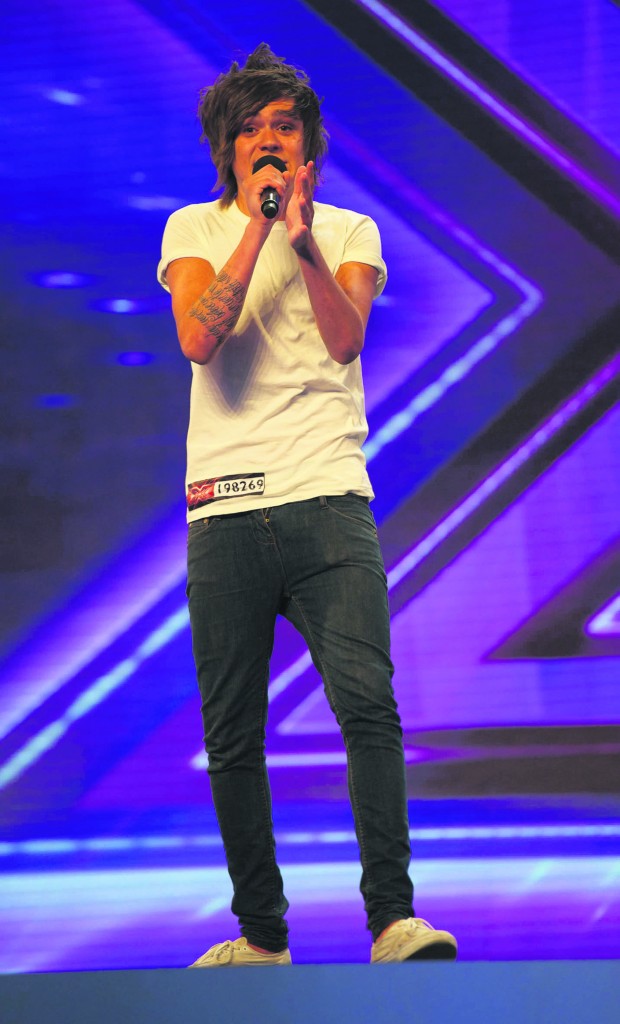 For many years I have been one of the biggest The X Factor fans around; I voiced my opinions to anyone within ear shot like I was sat on the judging panel, and I took pride in predicting the winner from their very first audition.
That was until this year.
No one can argue that The X Factor is not a successful formula, and even with a relatively disastrous year it is still pulling in nine million viewers a week. The show, admittedly, cannot continue as it is, but is that really a reason to scrap The X Factor altogether? I believe that a simple redesign, and a few rule changes, could put the show back at the top of the bill when it comes to Saturday night TV.
First of all – Simon Cowell. He's either the 'nation's favourite' or 'the man everyone loves to hate', but my opinion of him has always been of respect; at least, until he dumped us for a younger model this year. This was essentially the beginning of the end for The X Factor in the UK. The only judge to remain from the first series is the only judge no one wanted to remain. To be fair, Louis Walsh is a fantastic mentor… if you are Irish. Oh, and in a boy band.
Firstly, bring Mr Cowell back to The X Factor UK. He made the show what it is, and I think America should find their own "Mr Nasty". First Britain's Got Talent and now The X Factor are failing because Simon left British TV to the likes of David Hasselhoff. Clearly these shows are not ready for the training wheels to come off. By returning, Cowell might also put a stop to the ludicrous manufacturing of bands. Changing the line-up of the groups should not be allowed in the finals. Although as my Dad suggested, "Why stop manufacturing? This is the first time an act can fail at Boot Camp and ultimately win the final and not even be there!".
Upon introducing Simon back, we should say a long overdue farewell to the not-so-lucky Irishman Louis Walsh, and Tulisa. Tulisa seemed like a great replacement for Cheryl Cole -that is, if you wanted a Cole type replacement. However, her arrogance, lack of music knowledge past the genre of music N Dubz are responsible for, and her inability to walk in heels have made her quite the joke. Kelly Rowland is not a perfect judge, but has provided some entertainment. Her overexcited American vibe is a great balance to Gary Barlow's monotone judging style. If Simon comes back, Kelly would certainly be a rose between two pricks.
With just three judges back on the panel, I would suggest retiring the booby prize that is the Over's category. Each year there is a lack of 'talent' in this category and it is time for it to leave the show, if necessary just remove the age limit from the Boy's and Girl's categories. This would also solve the problem of the so-called "dreaded" Dead Lock!
Put the programme back onto one night a week; give the nation back their Sunday evenings to watch period dramas and James Bond films. Sunday is a day of rest, whether it is for religious purposes or not, and is not for viewers to spend on the edge of their seats for what seems like an hour waiting for Dermot O'Leary to announce the inevitable; Frankie Cocozza has somehow survived another week.
My final suggestion to make The X Factor watchable again would be to up the ante. Having The X Factor is about having the full package, so why are the contestants not expected to be able to write or play instruments? Sky One's Must Be The Music were onto the right idea; allowing acts to perform their own music. The X Factor fans will purchase the Winner's single be it a cover of Bob the Builder's Can We Fix It? Or something half decent written by the winner themselves. We need more winners like Matt Cardle who can sing, write and play an instrument, and less like Joe McElderry who vanish into the world of reality stars. This will not reach out to all music fans, but will certainly add a credibility factor.
Does The X Factor have a future? With these few minor changes I would suggest it could do!
Charli Stephenson

I bloody hate X-Factor. I hate how I can't escape it. I hate how my Mum and Nana watch it every Saturday and Sunday without fail, so I can't get away, and how the social networking sites are awash with X-Factor fans having their say. I hate how easily it is to get sucked in.
I hate the squeaky clean format of the show. Frankie Coccozza's 'bad boy' rep is blown totally out of proportion because he's on telly. He's being portrayed as some sort of criminal – he's just an average young lad behaving as many young lads do, taking advantage of his first slice of fame. Good on him for that. He can't sing though, he shouldn't still be there. There are currently Ofcom complaints because apparently ITV glamourised and encouraged 'misuse of alcohol' when showing a clip of Coccozza on a night on the town. I don't know how these people who have complained consume alcohol themselves, but it's not like the lad was on a park bench swigging vodka concealed in a McDonalds carton. He might have had a hangover. It's not like ITV showed him vomiting profusely into Louis Walsh's face with a used condom trailing from his trouser leg.
I hate how if they really wanted to, X-Factor could get Frankie out of the show – but they'll do anything for the ratings.
I hate how contestants go on there thinking they're going to be the next BIG THING. For example – Joe McElderry. He was alright wasn't he? Nice clean-shaven lad, lovely little smile, 2 good years under Simon Cowell's wing – until being unceremoniously dropped from Syco after a single debuted and peaked at 68 in the charts. He's done alright out of it though – he's got a decent little career going for himself, and a tour and Christmas album this month, but still. He's never really going to shake that stigma of being an absolute let-down as far as X-Factor winners go. And the scary thing is, it's nothing new for a winner to just disappear into obscurity in terms of their singing career – yet thousands audition ever year with the hope that they're going to be a household name within a few short months.
Many people will argue that even if you're not the winner you've still got a chance of hitting the big time if you're a runner up, or even in the final 12. Stacey Solomon – cor yeah, she's advertising for Iceland! Making brilliant use of her cracking vocals. Rhydian – what happened to him? Shane Ward – where's he at? Rebecca Ferguson? Do you hardcore X-Factor fans even remember these names I'm reeling off? I certainly don't. I had to go on Wikipedia to see the runners up. And as I said earlier – I've been sucked in. I actually watch the X-Factor.
I think the scary part for me is knowing how much work these people put in, to be offered this tarnished ticket to fame via the X-Factor. In audition stages there will be people saying to interviewers 'I just love to sing!'. Those people might win, but you can guarantee it probably won't be the future they wanted. They're facing a future of cold corporate lawyers, of Simon Cowell's personal assistant (because we all know when the show's over, he doesn't deal with the winner directly) and learning how hard the industry really is, the most damning way possible.
Emma Williams