Too much sugar is bad for you
811 total views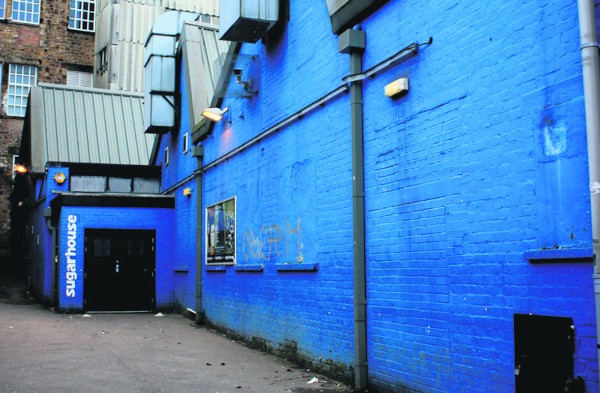 Everyone knows that Lancaster city isn't renowned for its raving nightclubs, array of classy bars and sold out student nights. For example you'd never compare it to the likes of the nightlife displayed by our northern neighbours such as Manchester, Leeds and Liverpool but lately it seems to have got even worse. I'd even go far to say that it has become non-existent. That is apart from the Sugarhouse .
Now don't get me wrong, as far as Sugar goes I love it. I can still remember the first, fresh, tentative steps into the cheese scented, sticky floored student haven and dancing with wild abandon to 90's cheese till the lights came on. It was brilliant! Cheap and cheerful, chart music in one room, everything else in the other and the DJ would play whatever you asked for (even the spice girls, I know). But now, and I'm ashamed to admit it, I'm getting a bit bored of Sugar.
It seems to be, that nowadays, Sugarhouse is the only place to be, well at least with any sort of atmosphere.
Last year I Sugared comparatively little compared to this term where Sugarhouse is the only place I've been. That is if you discount my fifteen minutes of awkwardness stood in an empty Elements trying to shuffle to LMFAO with my face burning in shame. This time last year Elements was the place to be on Monday, there was Vodka Tuesdays and Skint Thursdays and the legendry Wednesday Carleton night. Older students even talk in whispers of the good old days where there were mythical places of Lancaster nightlife such as Cuba, Walkabout and a full Elements.
It's not even like we can have a cheap quiet few on campus what with the massive hassle of getting a bus to campus for really expensive drinks and a lacklustre ambience, especially if you're sat in Barker and they've stopped serving food.
There have been attempts of promotion of other options though. Dalton Rooms saw the launch of Bollywood Masti nights, which going off the pictures, seemed like a lot of fun. But Element's renewed attempts at punter gathering have left you feeling a bit sorry for them really, when their queues are still a poor relation to those at Sugar.
Sugarhouse have even reduced their guestlist allowance since their new found popularity with five guests being the quota now for birthday groups, opposed to the much larger 20 it used to be.
The one rule though I cannot abide by, is Sugar's not so sweet fifteen minute rule. I remember when, in a time long ago, one could pay their Sugar entry, check out the atmosphere then pop to 'Spoons for a couple while you wait for it to heat up and still avoid the queue. Now, heaven forbid you have a fag for longer than fifteen minutes or even go find a AWOL friend for fear of rejoining the sugar queue and having to repay entry.
Ultimately though, in current economic times, is it fair that Sugarhouse should monopolise the nightlife in a city as small as Lancaster, or should it allow other smaller businesses such as Hustle and Lounge to thrive a little and give us students a bit of choice. After all, sugar is sweet and lovely and morish, but too much makes you feel just a little bit sick.